'You' Season 2 on Netflix: New Cast Member Adwin Brown Teases What Joe Will Do Next
You Season 1 ended with Joe Goldberg (played by Penn Badgley) leaving for Los Angeles after killing Guinevere Beck (Elizabeth Lail). Season 2 has now been confirmed to be coming to Netflix on December 26, 2019, with Heathers' Adwin Brown joining the series.
Brown spoke to Newsweek after the You Season 2 release date was announced by Netflix, and revealed what Joe will be doing next. While he spent most of the first series working in a book shop, in L.A. Joe works in a grocery store where Brown's character Calvin is manager.
Brown said: "When Joe moves from New York City to Los Angeles, he ends up getting an interview with Calvin for a potential job opening at Anavrin, a trendy high-end grocery store. They both bond over their love and appreciation of literature and Calvin ends up giving Joe the job."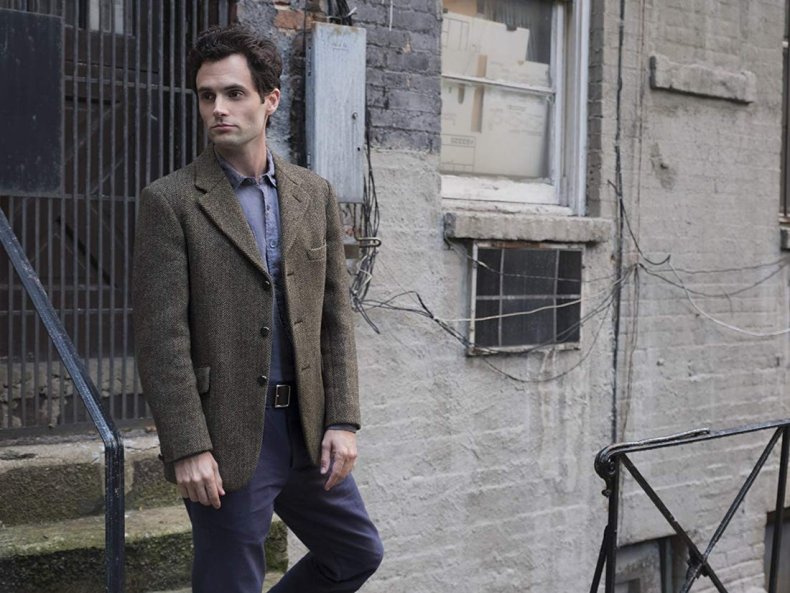 According to the actor, who has also starred in The Fosters and Adam Ruins Everything, Calvin is somewhat of an ally to Joe, suggesting Joe's secret life will remain hidden for the majority of the series. He said: "Fans can expect to watch Calvin and Joe continuously bump heads with Forty [the owner of the store, played by James Scully] throughout the season. They can also watch Calvin and Joe go from a platonic manager-employee relationship to actual work buddies who crack jokes and give each other advice." This suggests that their relationship may be similar to the one in Season 1 between Joe and Ethan (Zach Cherry), Joe's co-worker at the bookshop.
However, Brown also teased that he has a fight scene in You Season 2. Though he did not reveal who Calvin will be fighting with, this could hint that he and Joe eventually come to blows as Calvin discovers Joe's dark past. Brown hinted: "I don't want to give too much away but there is one episode that required a little bit of stunt fighting for Calvin, and that should be pretty funny to watch unfold."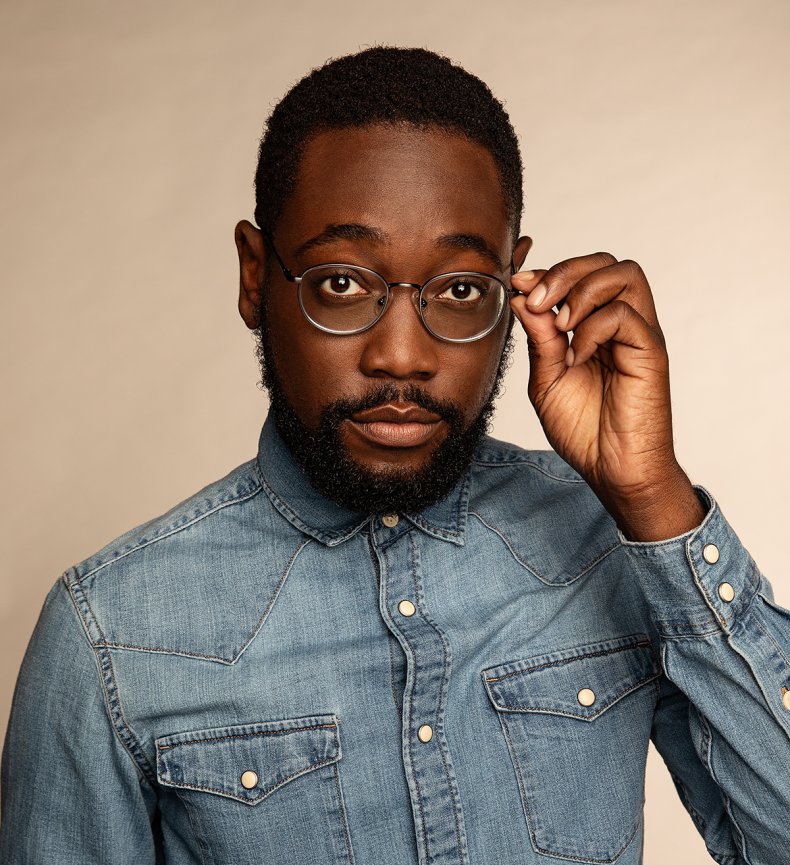 All in all, however, Calvin seems to be the comic relief from the darker plot, which is likely to further the relationship between Joe and Candace (Ambyr Childers)—who surprised everyone by returning in the Season 1 finale. Brown said of how he got the role, "when I first got the breakdown for the character, it said that they were specifically looking for actors who did comedy/improv," suggesting the character will be a chance for the actor to flex his comedy muscles.
Despite Calvin maybe being a comic character, things are only going to get darker in You Season 2. When asked what fans could expect in the new season, Brown promised: "Season 2 feels like a completely elevated version of Season 1. It's darker, it's edgier, and juicer. If you loved Season 1, then you're going to die for Season 2!"
You Season 2 will be released on December 26 on Netflix