'You' Season 2 Release Date, Cast, Trailer, Plot: Everything You Need to Know About the Netflix Show
Just when you thought it was safe to fall in love with the perfect-on-paper man you met in a bookshop, You Season 2 is coming back to Netflix for another season of obsession, murder and mayhem. Penn Badgley is back as Joe Goldberg, who is facing his ex-girlfriend Candace's (Amber Chlyders) revenge plot in You Season 2, the trailer of which promises that the show will be as crazy as ever now that Netflix has taken the reins from Lifetime.
When is You Season 2 out on Netflix?
The Netflix release date for You Season 2 is Thursday, December 26, when all 10 episodes will be dropping on the streaming service. As with most of Netflix's original series, You will be released at one minute past midnight Pacific Time--that's 2:01 a.m Central or 3:01 a.m. Eastern.
Unlike the first season, You Season 2 is not airing first on Lifetime, but instead is running entirely as a Netflix original series, meaning the streaming service the only way to (legally) watch the show.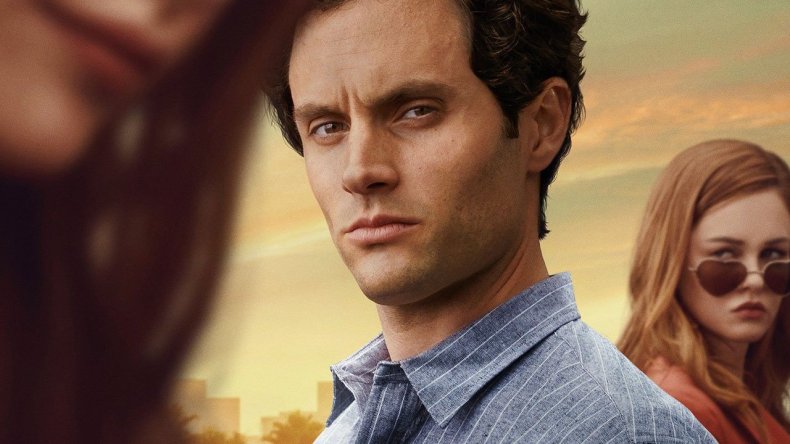 Who is in the cast of You Season 2?
Penn Badgley is back as the perfect match turned murderer Joe Goldberg, but there will be a number of new faces in the new season—mainly because Joe murdered most of the main cast of Season 1!
One person who will be back is Candace, the ex-girlfriend who appeared in flashback throughout the first season and who viewers were led to believe was dead until she turned up in the Season 1 finale. Another character who could be making a return is Dr. Nicky (John Stamos), after Stamos confirmed to Entertainment Tonight that he would be back (Netflix, however, declined to comment).
Among the new cast members are Netflix stalwart Charlie Barnett, formerly of Russian Doll and Tales of the City as Gabe, Adwin Brown of The Fosters as Calvin, The Good Doctor's Chris D'Elia as Henderson and The Haunting of Hill House's Victoria Pedretti as the latest You character with a bizarre name, Love Quinn.
What will happen in You Season 2?
In a previous interview with Newsweek, new cast member Adwin Brown revealed how the season starts for Joe. He said: "When Joe moves from New York City to Los Angeles, he ends up getting an interview with Calvin for a potential job opening at Anavrin, a trendy high-end grocery store. They both bond over their love and appreciation of literature and Calvin ends up giving Joe the job."
The official synopsis gives us more details: "When we last saw Joe (Penn Badgley) his heart was tragically broken and his past just caught up with him in the form of long-lost ex-girlfriend Candace (Ambyr Childers)—a woman now hell-bent on teaching him a lesson.
"Season two finds him on the run from Candace—leaving New York City for his own personal hell: Los Angeles. He's fresh out of an intense relationship that ended in murder. The last thing he expects is to meet an incredible new woman but he's falling in love again—with a woman named Love (Victoria Pedretti). Is history repeating? Or will this time be the real thing? Joe's just crazy enough to risk finding out."
You Season 2 is released on Thursday, December 26.