Who Was Mark Blum? 'YOU' Season 3 Pays Tribute to Mr. Mooney Actor
Mark Blum played Mr. Ivan Mooney in the first season of Netflix's YOU, the owner of the New York-based bookstore where Joe Goldberg (played by Penn Badgley) worked.
The Obie-award-winning stage and screen actor also appeared briefly in the second season, as part of a flashback sequence.
Sadly, Blum died on March 25, 2020, of COVID-19 complications at the New York-Presbyterian Hospital. He was 69 years old at the time of his death.
Here, we take a closer look at his life and career, as the cast and crew of YOU pay tribute to the late star.
Who Was Mark Blum?
Mark Blum was an American actor and Broadway star from Newark, New Jersey.
Blum began his acting career on stage in the 1970s. In the 1980s, he moved towards film, appearing in Lovesick, Desperately Seeking Susan, and Just Between Friends.
He made his big breakthrough in Crocodile Dundee, in which he played the role of editor Richard Mason.
His other well-known 80's film credits include Blind Date, The Presidio and Worth Winning.
Blum also had a successful television career, starring in NYPD Blue, Capital News, and Sweet Surrender.
In 2020 alone, Blum guest-starred in episodes of Almost Family, Billions, and Tommy.
In Almost Family he played Dr. Lewis, and in Billions and Tommy he took on the role of Dr. Mark Rutenberg and Jacob Fulton , respectively.
YOU viewers may also recognise Blum for his role as Bill Lockhart in Succession and Ira Langstrom in Elementary.
His biggest small-screen part was in Amazon Prime's Mozart in the Jungle from 2014 to 2018. Blum played the role of Union Bob, starring alongside Lola Kirke, Malcolm McDowell, Saffron Burrows, Hannah Dunne, Peter Vack, and Bernadette Peters.
Blum was also well known for his Broadway career, appearing in productions of Neil Simon's Lost in Yonkers, Gore Vidal's The Best Man, and Richard Greenberg's The Assembled Parties.
His last on-screen performance was in the 2020 film Sister of the Groom, where he played the role of Nat. The film was released posthumously on December 18, 2020.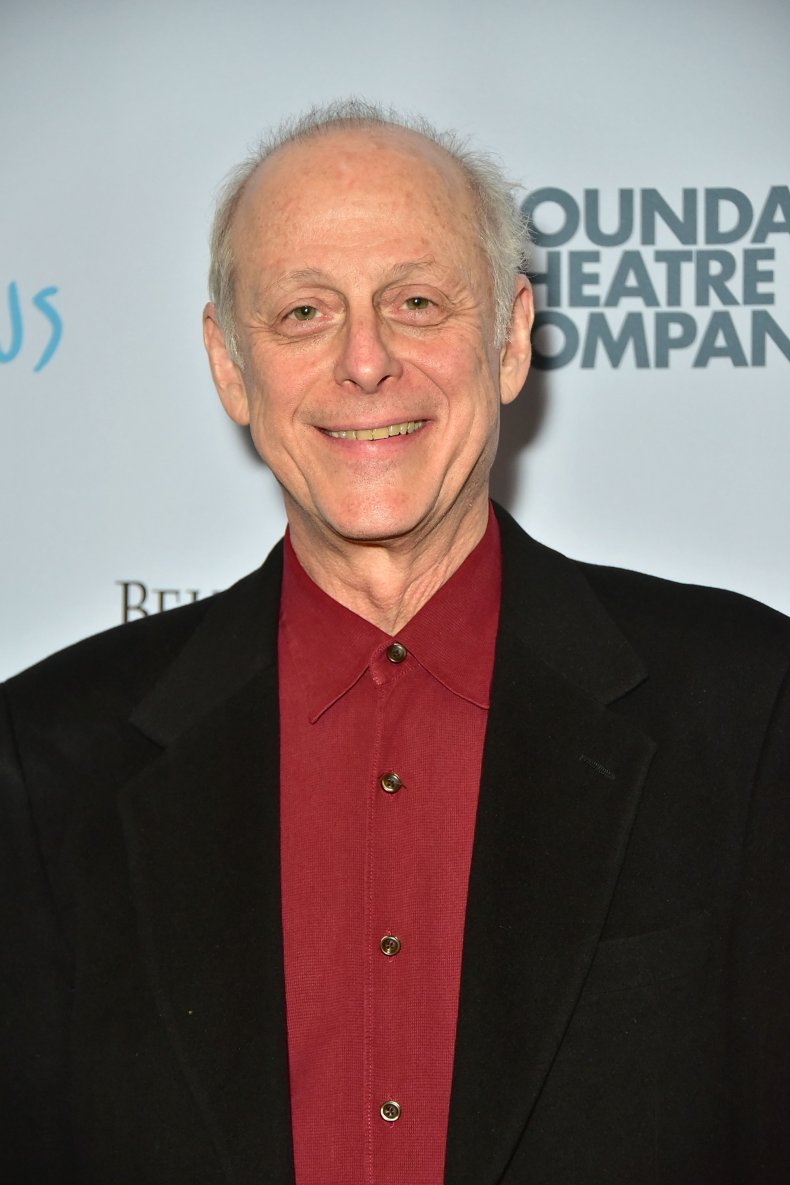 Who Did Mark Blum Play in YOU?
Mark Blum starred as Mr. Mooney, the owner of the bookshop where Joe Goldberg worked as the store manager.
When audiences first met Mr. Mooney it was often in the form of flashbacks, when Joe was a young boy and suffered mental and physical abuse at the hands of the owner. He used to lock Joe in the same glass cage that the latter later locks his victims in, throughout all three seasons of YOU.
The last real glimpse of Mr. Mooney the audience gets is in Season 1 of YOU, where it is revealed he had suffered a stroke and was left paralyzed and unable to talk.
Fans were instantly suspicious about whether Mr. Mooney had actually suffered a stroke or whether his paralysis was caused by Joe deliberately trying to harm him. After all, Mr. Mooney knew Joe killed Candace's (Ambyr Childers) lover, Elijah (Esteban Benito).
Unfortunately, what happened between Joe and Mr. Mooney or where Mr. Mooney ended up was not addressed in Seasons 2 and 3 of YOU — despite his brief appearance in the second installment.
YOU showrunner Sera Gamble shared on Twitter that the writers had originally been working on a story involving Mr. Mooney in the third series, which sadly had to be taken out following Blum's death.
She wrote on Twitter: "One of our favorite actors, Mark Blum, passed away early in the pandemic. We had been working on a story that included him. It was painful to scrap that. He would've been amazing."
YOU Season 3 is streaming on Netflix now.