'You' Fans Spot Love, Rhys Link as Joe's Dead Ex-Wife Appears to Return
*Warning—This story contains major spoilers for the first half of You Season 4*
Fans of Netflix thriller You think they have uncovered a link between season 4 character Rhys Montrose and Love Quinn, who featured in the second and third seasons of the show.
The popular series, which returned on February 9, follows stalker and serial killer Joe Goldberg, played by Penn Badgley, through his various obsessions which, more often than not, end in the death of the objects of his affections.
Joe met Love, played by Victoria Pedretti, in the show's second season, and the third edition of You then followed the duo as they attempted to live a normal life as a married couple with their son, Henry, in the fictional town of Madre Linda.
While Joe grappled with his own murderous past, he was also forced to reckon with his wife's own tendency to kill and, in the end, Joe killed his wife and faked his own murder, framing her for both the deaths after she attempted to poison him.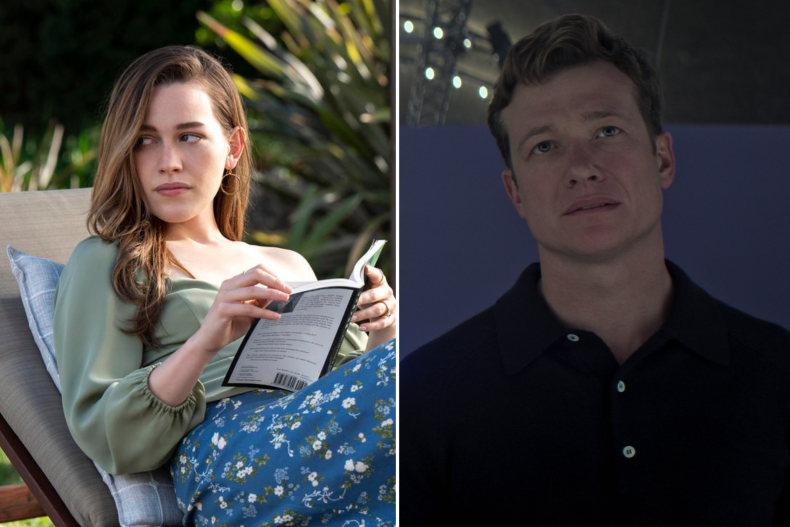 Now, in You Season 4, Joe is living a new life under the pseudonym of Jonathan Moore, a professor at the fictional Darcy College.
It is there that he meets Malcolm, Malcolm's girlfriend Kate, and their circle of Oxford University-educated friends.
Despite Joe being in a brand new location, and even living under a new name, You viewers think that one of his new friends has a connection to his past.
Throughout the first half of You Season 4, which will be followed by part two on March 9, Joe is tormented by an anonymous messenger who appears to know all about his past—and is willing to blackmail him with it.
The mysterious texter starts to kill off members of Joe's new friend group, including Malcolm, and threatens to frame Joe for all of the killings unless he cooperates with him.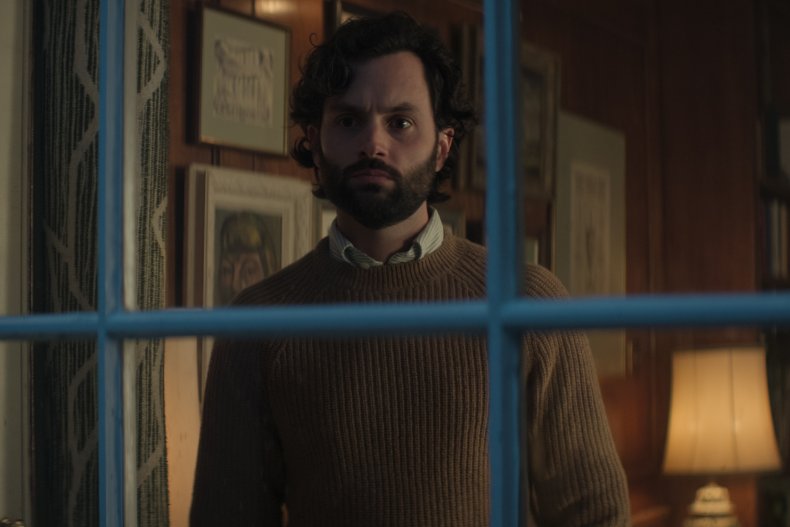 In the fifth episode of the season it is revealed that the killer, who has been dubbed the "Eat the Rich Killer" by the media, is Rhys Montrose, the author and aspiring politician who Joe met at the start of the season.
Joe knew of Rhys, played by Ed Speleers, before their first meeting as he had read his book, called A Good Man in a Cruel World, with Joe saying it is "honestly one of the best memoirs [he's] ever read."
Now, fans think the book has given away a major clue for the second half of You Season 4, set to be released next month.
In the teaser for the upcoming episodes, shown at the end of the fifth episode of the season, Love appears to make a return—despite the character's death at the end of the third season.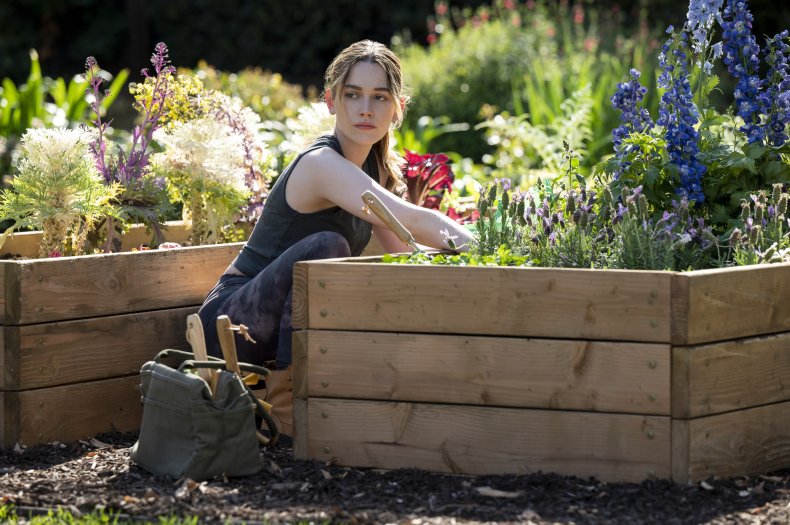 Eagle-eyed fans are convinced that in the brief scene of Love making an appearance, she is holding a copy of A Good Man in a Cruel World, the book written by Rhys.
Taking to Twitter, one fan posted in Portuguese: "PEOPLE, THAT IS NOT HALLUCINATION!!!!!!! LOVE IS WITH THE RHYS BOOK!!!! #YouNetflix #YouSeason4."
While another wrote: "no because i'm onto something??? LOVE QUINN HOLDING THE BOOK BY RHYS. VICTORIA PEDRETTI SEASON 4 PT 2 CONFIRMED. #YouNetflix #YOU."
Another viewer, responding to a screenshot of Love in the teaser, wrote: "omg look at the book, that's Rhys book that he wrote from this season."
The brief clip has left fans scratching their heads as to how the two characters could be connected. One fan wrote on Twitter: "Love is somehow connected to rhys and i will figure it out by march #YouSeason4."
As another questioned: "I can't be the only one thinking Love Quinn has something to do with Rhys somehow....? maybe a redemption #YouSeason4."
Whatever happens in the second part of You Season 4, it's sure to be dramatic.
The first half ended with Joe discovering Rhys' identity as the Eat the Rich Killer, just before the author announced his candidacy for Mayor of London.
"Whatever your big plans are, I need to stop you before you can hurt another soul and drag mine down with you," Joe says as the episode ends, hinting at lots more action to come.
Episodes 1-5 of You Season 4 are available to stream on Netflix now. The second half of the season will be released on March 9.