'You' Book vs. Show Spoilers: What Happened to Candace and is She Really Dead?
It's no secret that Guinevere Beck on Netflix's new hit show, You, is Joe Goldberg's dream girl. He's fatally obsessed with her. As Joe states, while watching Beck with other men, everyone has a past—including him. While Beck is Joe's main priority when we meet them, she wasn't always. There used to be ex-girlfriend Candace—and she still haunts the creepy New York bookstore manager in Season 1. But what happened to Candace before we were introduced to Joe?
While she appears in four episodes in Season 1, not that much is known about Candace (Ambyr Childers). From Joe (Penn Badgley), we know that Candace cheated on him. We're also led to believe that Joe killed her—considering he's killed nearly everyone that got too close to Beck (Elizabeth Lail), including murdering Beck.
Candace is alive—or at least we think that she's alive. It could just be that Candace is a hallucination and that Joe killed her and that he becomes more unhinged after killing Beck. Another possibility could be that he thought he killed Candace, but she survived. Lastly, just like how Beck tried to reason with Joe and let her go by writing a different version of what happened, maybe Joe and Candace made a deal. Joe knows the power of blackmail, and maybe he had some dirt on Candace. Instead of killing her, he agreed to let her vanish.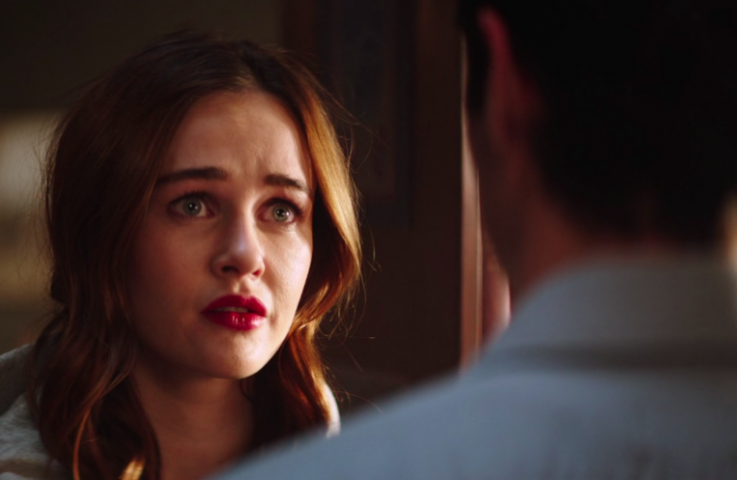 If Candace really is alive on the show, this is a huge deviation from the books written by Caroline Kepnes. Showrunner Sera Gamble told The Hollywood Reporter in November why producers strayed from the novel, confirming Candace will play a part in Season 2.
"We started by talking about how people would presume that he has killed her and be increasingly convinced that he had done so the more that they know about Joe throughout the season," Gamble said. "So we just wanted to do something more surprising and realize that she was such a substantial and interesting character."
"It did make the casting process more intense because usually you're not so far into a season and casting someone that you potentially need for later," she added. "So we knew that we needed somebody really great and luckily, I had already worked with Ambyr Childers. She was a series regular on Aquarius and I was really familiar with her ability to embody a lot of contradictions in one character. I was able to say, "You know, this is an actress I think we can bring in and see a little bit of and then know she'll be able to really sink her teeth into bigger stuff later.'"
'You' Book vs. Show Spoilers: What Happened to Candace and is She Really Dead? | Culture