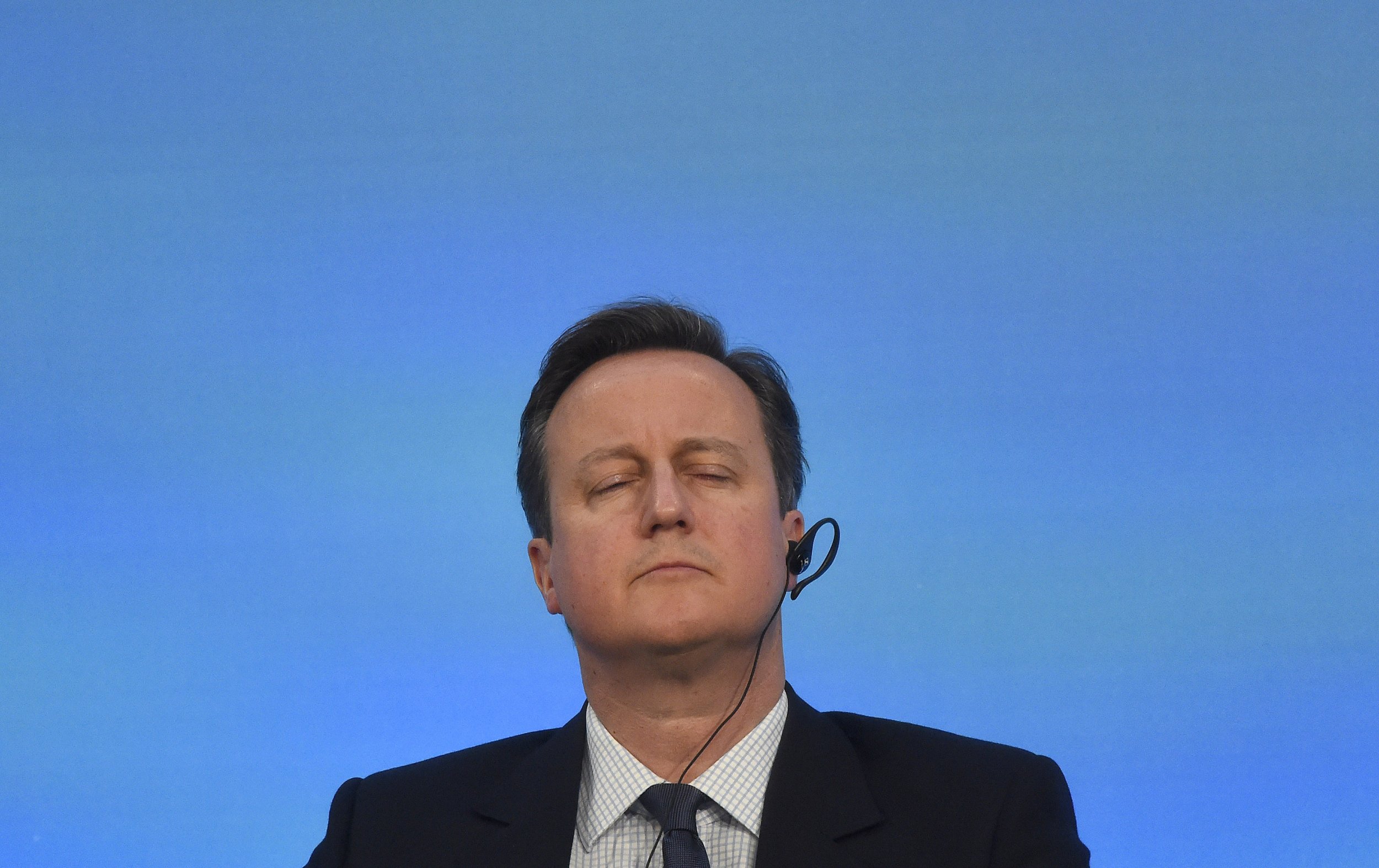 British voters aren't impressed with Prime Minister David Cameron's new terms of EU membership, according to a poll published Thursday evening.
On Tuesday, European Council President Donald Tusk published draft terms for a new EU membership deal for Britain, which Cameron immediately trumpeted as "something worth fighting for," while conceding there was "more work to be done."
But a YouGov survey for the London Times found that just 22 percent of voters agree that Cameron's deal is a good one, while 56 percent think the changes do not go far enough.
The poll, which comes ahead of a referendum on whether Britain should remain in the union, also shows a shift towards intention to leave the EU, with 45 percent saying that they'd vote to go and 36 percent saying they want to stay.
The results are a blow for Britain's pro-EU camp. Some previous surveys had suggested that wavering voters might be persuaded to remain in the union if Cameron secured a good deal. YouGov's pre-deal results showed that if Cameron got agreement on "major" reforms many people would change their vote from Leave to Remain.
Cameron will face pressure to ensure the deal is not weakened as he meets with other European leaders ahead of a decisive European Council summit on February 18. All 28 EU member states need to approve the draft deal for it to become legally binding.
On Friday, the prime minister is travelling to Denmark and Poland to discuss the deal with political leaders. The latter has been a thorn in Cameron's side on the issue of benefits to EU migrants. A key part of Britain's renegotiation is the ability to restrict the access of EU workers to the U.K. labor market, which could affect the significant number of Polish citizens who want to live and work in Britain.
Still up for discussion before the deal is struck is how long Britain might be able to apply its hard-won "emergency brake," which will limit the in-work benefits new EU arrivals to the U.K. can claim. Poland may want the power of this mechanism to be limited as much as possible.
"Changes in the benefit system will not be well received by the Polish population...The proposals as they stand are not good enough in our opinion," Polish Prime Minister Beata Szydlo told the Times.