Young Adult Writer Sarah Dessen Apologizes for Tweet Rallying Fellow Authors, Fans Against Northern State Graduate
Sarah Dessen, a writer, has apologized for a tweet that prompted the harassment of a 2017 Northern State University graduate.
"With a platform and a following, I have a responsibility to be aware of what I put out there," the renowned author of young adult novels wrote from her verified Twitter account on Friday. "I know this apology doesn't change what happened, but I am truly sorry."
As previously reported by Vulture, the online altercation began Tuesday morning, when Dessen tweeted her response to an Aberdeen News article about how South Dakota's Northern State picks titles for its annual "Common Read," which is a pre-selected book the entire university is asked to read. The piece quoted Brooke Nelson, a volunteer on the selection committee during her junior year of college, who spoke of Dessen's work.
"She's fine for teen girls," Nelson opined. "But definitely not up to the level of Common Read. So I became involved simply so I could stop them from ever choosing Sarah Dessen."
Dessen, who wrote 2019 novel The Rest of the Story, hit back at Nelson and posted a screenshot of her remarks along with caption: "Authors are real people. I'm having a really hard time right now and this is just mean and cruel. I hope it made you feel good."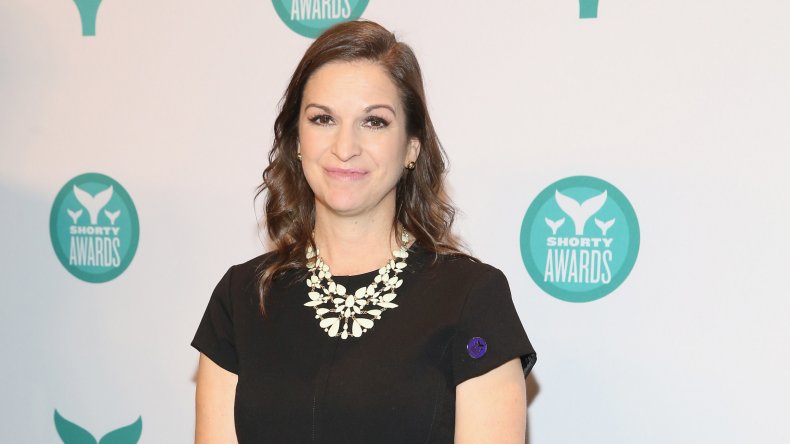 The now-deleted tweet quickly garnered attention from fans as well as fellow high-profile writers Jodi Picoult, Roxane Gay, Angie Thomas, Jennifer Weiner, Jenny Han, Siobhan Vivian and Celeste Ng, who have since been accused of bullying the recent graduate.
"I want to talk about this. Not only does it suck because @sarahdessen is one of the loveliest women you'll ever meet, and because she has been a guiding force into the love or reading for thousands of kids including my own...but because this implies something more sinister," Picoult tweeted before diving into the gender politics of Nelson's views.
In a five-part Twitter thread (which has since been deleted), Picoult, the author of Small Great Things,went on to say that the remarks imply "stories about young women matter less. That they are not as worthy or literary as those about anything but young women" and are "what leads to gender discrimination in publishing."
"F—k that f—ing b-tch," Vivian said of Nelson, to which Dessen replied, "I love you."
Gay had congratulated Dessen on having a "nemesis," but later offered an apology for her participation in the Twitter storm.
"I absolutely messed up," the Bad Feminist author tweeted Friday. When I responded to Dessen's tweet I didn't read the article just the screenshot. I related to a fellow author feeling the sting of criticism. I had no idea the young woman was not anonymous or was being harassed. I apologize for my part in all this."
On Saturday, both Ng and Picoult followed Gay's lead, apologizing for their roles in the pile-on. "Same (RTing Roxane because as always she says it better than I can)," Ng wrote. I wanted to express sympathy to a fellow author, which I still feel, but absolutely do not support anyone targeting or harassing the woman involved."
Spectators to the online debacle also offered criticism of Northern State, who apologized to Dessen earlier this week.
"We are very sorry to @SarahDessen for the comments made in a news article by one of our alums in reference to our 2016 Common Read," the university on Tuesday. "They do not reflect the views of the university or Common Read Committee."
Responses referred to the school's officials as "cowards" and "without a backbone" for appearing to side with "a middle aged woman subtweeting some college kid who didn't like her book."
Nelson maintained that her quote was taken out of context and told The Washington Post the she was forced to deactivate her Facebook and Twitter accounts after receiving numerous verbal assaults from Dessen fans.
As Vulture reported, Nelson now studies language—with a focus on cyber harassment.
"The irony has not evaded me," she told the outlet. "I can summarize my experience as the following: Since I actually have a scholarly interest in online aggression, it's been a really interesting experience to observe how people use language to frame the issue and to express their perspectives in so many different ways."