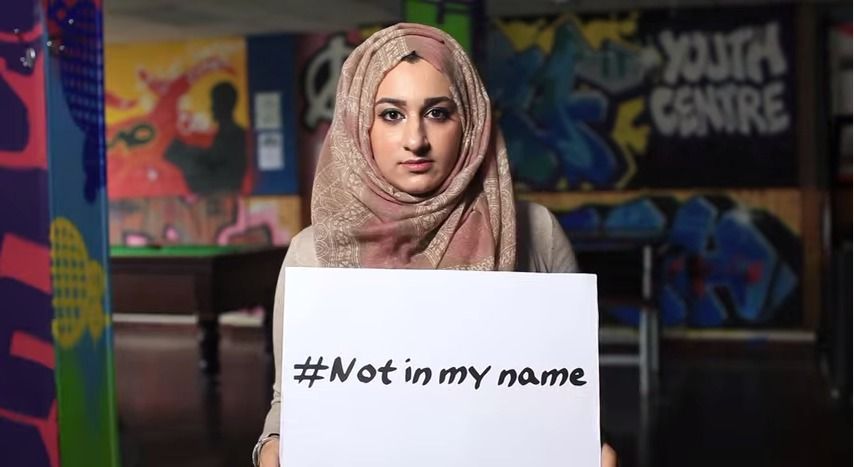 Young Muslim activists in the UK are using social media to add their voices to the fight-back against Islamic State (ISIS).
In a campaign organised by London-based charity Active Change Foundation (ACF) in the wake of the murder of British aid worker David Haines and kidnapping of Alan Hemming, British Muslims have been using the #NotInMyName hashtag to denounce Islamic State on social media, and distance themselves and their religion from the militants.
Last week, the ACF released a YouTube video featuring a number of young Muslims condemning the actions of ISIS, holding up a placard bearing the hashtag #NotInMyName, and explaining why the extremist group that has captured large parts of Iraq and Syria does not represent them. The video has so far amassed almost 50,000 views.
In the clip, one woman says that: "ISIS do not represent Islam or any Muslim", while another says that "[ISIS militants] abuse hearts and minds".
"They show no compassion" added the founder and CEO of the ACF, Hanif Qadir.
The short video also urges other Muslims to join the movement, which has so far amassed a considerable international response, with young Muslims around the world taking to Twitter and Instagram to voice their disgust of the actions of Islamic State.
ACF was set up by Qadir, a former radical Islamist, in 2003, and works to "promote integration and cohesion within communities by confronting and preventing violent extremism in all its forms".
According to Home Office estimates, over 400 British Muslims are currently fighting for ISIS in Iraq and Syria, although others have said that number could be as high as 1,500.
The radicalisation of young British Muslims came to the fore when a masked executioner featured in the ISIS videos of the murders of James Foley, Stephen Sotloff and David Haines, appeared to speak with a distinctive London accent.