Young Child Weeps for 'COVID to Be Gone' in Video Viewed Over 660K Times
A TikTok video has gone viral after a mother shared a video including the sounds of her son crying about COVID-19.
"I want the vaccine, I want COVID to be gone," the young child is heard crying from the back of the car.
The child's mother, @mrs.stesabell whose first name is Stephanie, is also a teacher. She shared in the caption that her son wanted to play on the Chick-fil-A playset but couldn't "because of COVID."
The young boy's plea resonated with commenters who were quick to share their own struggles with COVID and the ones they've observed in their children.
While COVID-19 has been shown to have a less severe impact on children who are infected with the virus than adults, the social and emotional impact the pandemic has had on young people cannot be ignored.
In December 2020 NBC News reported that advocates had stated that the pandemic's repercussions on children "could rival those of a hurricane or other disaster."
The article said that preliminary data showed that child welfare was struggling in many areas. One example noted stated that Emergency rooms had seen a 24 percent increase in mental health-related visits from children ages 5 to 11 compared to the previous year. Among older children, the increase was 31 percent.
UNICEF reported in October that globally, at least 1 in 7 children have been "directly affected by lockdowns, while more than 1.6 billion children have suffered some loss of education."
In the comment section below Stephanie's viral video, parents saw bits of their own child's experience in the words of her son.
"My nana used to take my son to the McD's one every week," one commenter wrote. "COVID closed it down and she told him they'd do it again once it's over. Then COVID took her."
"My heart hurts for the littles," another commenter wrote. "[M]y son had his second birthday in a row without friends/no party. [N]ot a huge deal but he is sad which makes me sad. ugh."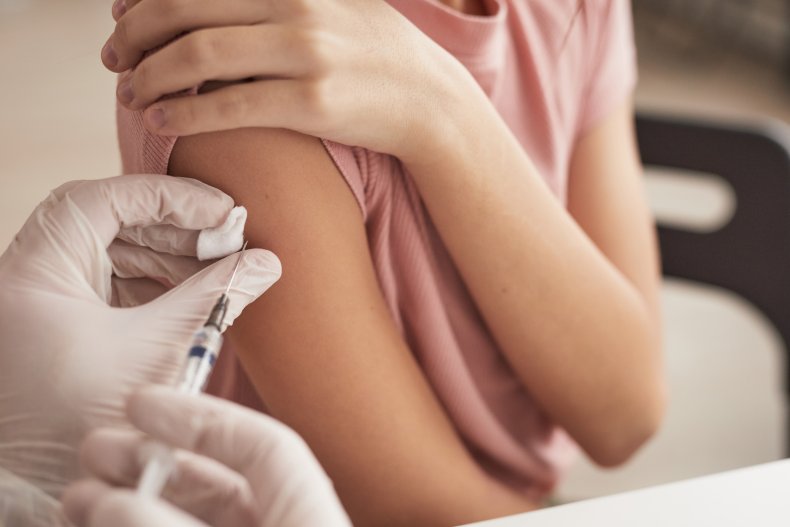 Though Stephanie does not specify the age of her son, based on comments it appears as though he is under the age of five so not yet eligible for the COVID-19 vaccine.
"Hang in there mama—you're doing great," one commenter wrote. "This is so hard and it feels like everyone has just forgotten about our under 5 kiddos."
"I know!!!," Stephanie responded. "It does feel like they have forgotten us!!"
Another commenter shared a moment she experienced with her niece after watching The Nutcracker DVD on Christmas.
"[S]he said 'oh they made this before COVID. [T]he kids are holding hands.'"
"It blows my mind the amount of trauma and heartbreak we've gone through," Stephanie said in a follow-up to the viral video.
Newsweek reached out to Stephanie for comment.