Young Dolph Song Gets Two Baristas at a Duke University Coffee Shop Fired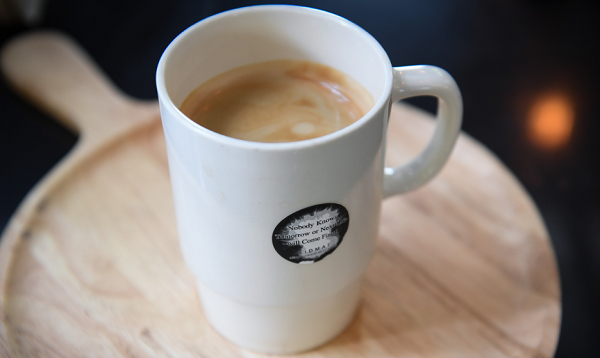 Students at Duke University launched a protest Wednesday after two baristas were fired from the campus coffee shop over a Young Dolph song.
Britni Brown and Kevin Simmons, employees at notable Duke coffee shop Joe Van Gogh were terminated Monday after the school's Vice Principal of Student Affairs, Larry Moneta, complained about Dolph's 2016 hit, "Get Paid," playing in the establishment.
Moneta, who visited the coffee shop Friday to purchase a hot tea and vegan muffin, initially expressed his disapproval of the song, in which Dolph raps, "Get paid, young n****, get paid." Brown was the barista to take his order, and she later told local news site Indy Week that she immediately turned the song off after Moneta complained about it and offered him a free muffin. Brown said neither she nor Simmons deliberately chose to play the song—rather it was just featured on a playlist they picked earlier.
But Moneta still shared his grievances over the song selection with the director of Duke's dining services, who later relayed the message to Robbie Roberts, Joe Van Gogh's owner.
Initially, Roberts called the coffee shop and requested for employees to pay closer attention to the music they played in the store, but they were ultimately let go. "They pretty much said that Duke wanted them to terminate us, and that there was nothing that they could do and that their hands were tied," Brown told North Carolina's The News & Observer.
More than a dozen students, carrying boom boxes playing the song in question, were protested outside of the student union, where Moneta's office is located.
Dolph, got involved, firing shots at Moneta and Duke. "Whoever that VP is, he don't give a dam about nobody but his self... I guess he was trying to teach the students how to be selfish I guess......... smh," he wrote on Twitter Wednesday.
After the protest caught the attention of local newspapers, Moneta, who oversees student services, issued a statement explaining he wasn't trying to get the baristas fired when he complained about the song.
"It was never my intent that any of the Joe Van Gogh employees be terminated. I felt and still feel that the choice of music for the venue was inappropriate, but if my actions in any way lead to their dismissal, I apologize and hope that the JVG management consider ways to reinstate their employment with the company."
Roberts also issued an apology for the hasty decision to fire Brown and Simmons. "Joe Van Gogh apologizes to our employees, customers and community for how we handled a situation involving our Duke University store," he wrote on the coffee shop's blog.
"We attempted to understand Duke's position in this case, but we should have taken a different approach in making personnel decisions. As the owner of the business, I take full responsibility for Joe Van Gogh's actions. I apologize to all of the people directly involved and those who have been touched or offended, of which there are many. We are taking steps to remedy this matter, but all company personnel issues are private and will remain private. Again, my truly sincere apologies," he continued.