Young Girl Covered in Blood, Pictured Next to Her Dead Sister in Aftermath of Syria Bombing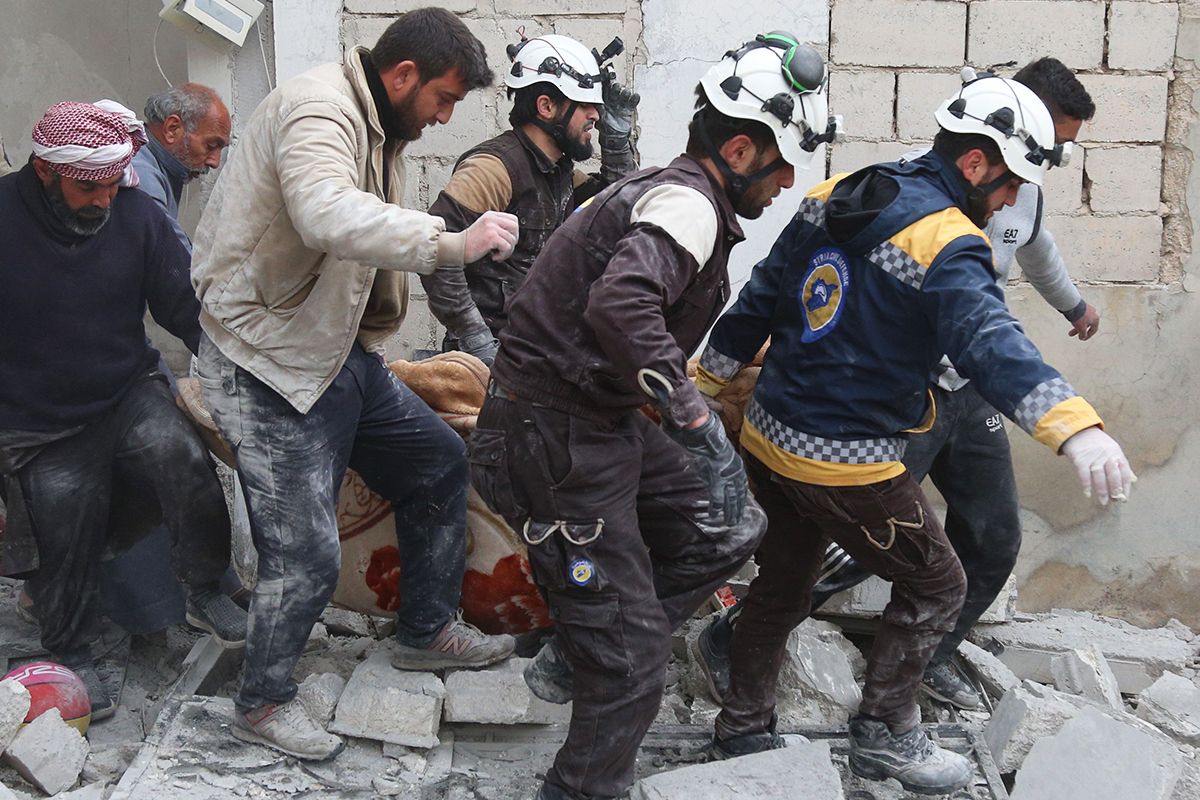 Images captured following an airstrike by the Syrian regime of Bashar al-Assad showed the tragic aftermath of the bombing and the recovery of a dead girl from the side of her terrified sister.
Warning: This report contains graphic images.
In one picture, taken in the beleaguered rebel-held town of Khan Sheikhoun, a young girl cowered in shock, her face caked in blood and her clothes covered in dust. Her dead sister's arms were sprawled behind her. In further images, the dead girl's body was being taken from the rubble by her bloodied father and a White Helmet rescue worker.
The rescue organization, which operates in rebel-held Idlib in Syria's northwest has worked throughout the Syrian civil war, first in Aleppo, and now in the encircled enclave, to rescue the injured following airstrikes.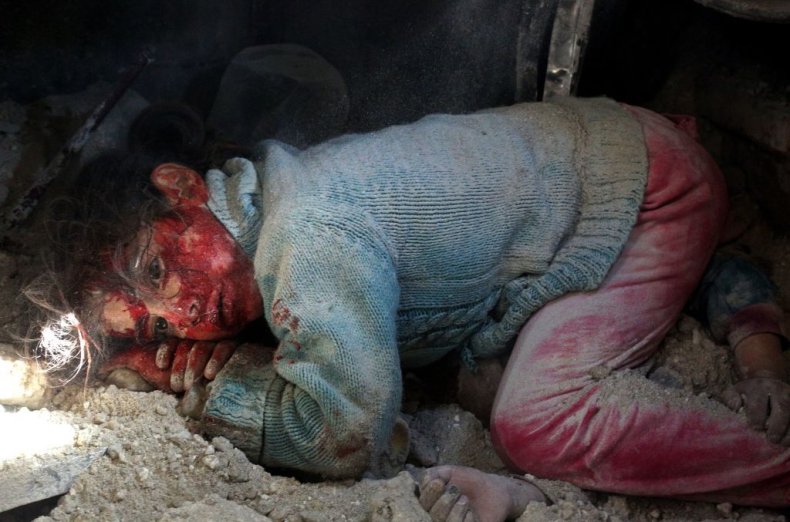 One of the images showed the girls' grief-stricken father sifting through the rubble outside their pulverized home. In another image, the bloodied girl was seen being taken away on a stretcher into an ambulance.
Reuters reported that the White Helmets confirmed five people were killed in the recent bombing around Khan Sheikhoun, including three children. Airstrikes have reportedly increased across Idlib, the last bastion of rebel resistance to Assad, sending the displaced streaming into Khan Sheikhoun.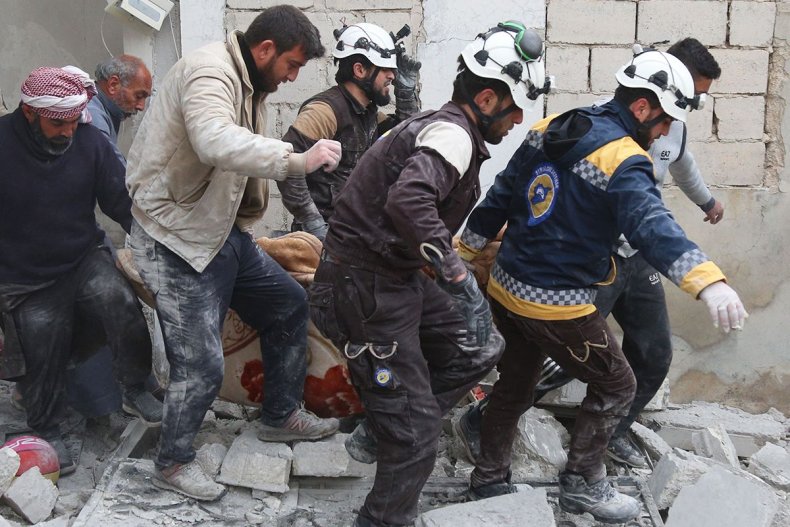 Despite the increased civilian population in the town, its streets remained deserted in the face of government airstrikes. Rami Abdulrahman, the director of the British-based Syrian Observatory for Human Rights, said shelling and airstrikes had been increasing over the last 10 days. "Khan Sheikhoun has turned into a ghost town," Abdulrahman said.
Included within the rebel enclave to the northwest is a demilitarized area agreed to by Russia and Turkey from which heavy artillery and the presence of heavy weapons or radical Islamist fighters are excluded.
Russia, which has supported Assad in Syria militarily, has complained increasingly, claiming that militants formerly aligned with al-Qaeda's offshoot in Syria controlled vast swathes of rebel-held Idlib.
Reuters reported that Moscow and the Syrian regime in Damascus Wednesday called on the United States to completely withdraw from Syria. The statement, released by Russia's Ministry of Defense, said buses had been prepared by Russia and Syria to relocate refugees from U.S. held territory near the Jordanian border.
Mixed messages have been sent from the United States over whether it will continue to engage in the conflict in Syria with boots on the ground. An announcement that 400 troops would remain in the country earlier this month appeared to directly contradict pronouncements from President Donald Trump at the end of 2018 when he said all U.S. forces would begin withdrawing from Syria.
Young Girl Covered in Blood, Pictured Next to Her Dead Sister in Aftermath of Syria Bombing | World