'Young Justice: Outsiders' to Debut Cyborg
After being named dropped in one of the latest episodes of Young Justice: Outsiders , Victor Stone a.k.a. Cyborg is set to premiere on the DC Universe animated series.
In an exclusive clip from IGN, Stone is seen walking into Star Labs where his father, Silas, works. He berates his father for not making his latest football game, and Silas apologizes. However, Silas doesn't feel like explaining what he's working on in the lab and that there are things bigger than his son.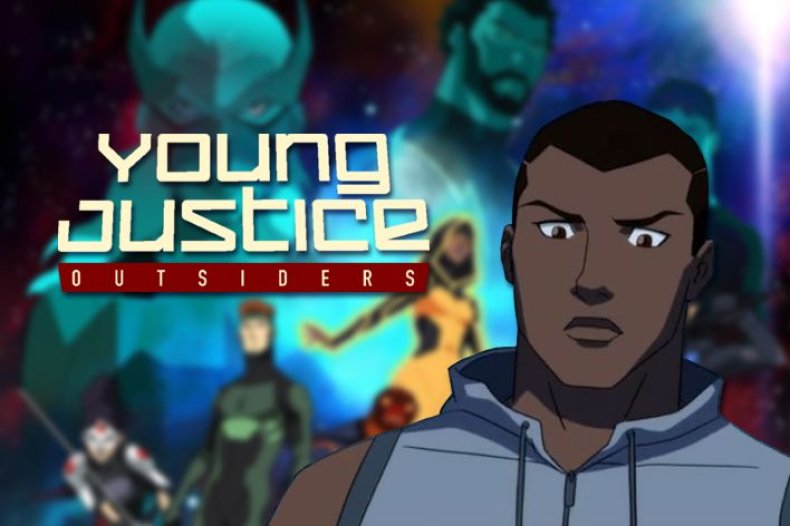 Check out the clip below.
While the new Young Justice: Outsiders clip doesn't show Vic Stone in full Cyborg mode, IGN has an image of how the future hero will look with his signature robotic parts.
Cyborg in Young Justice: Outsiders will be voiced by Zeno Robinson (Lego Star Wars: All Stars, Big City Greens) while his father, Silas Stone will be voiced by Khary Payton. Payton provides his voices for Kaldur and Black Lightning in the third season of Young Justice. He's also Ezekiel, the leader of The Kingdom in AMC's The Walking Dead.
The hero's introduction in Young Justice: Outsiders will come in episode 11 titled, "Another Freak," set to premiere on Friday, January 25. DC Entertainment will release four new episodes that day as part of the series' midseason finale.
Cyborg was mentioned briefly in the episode, "Evolution" where a sportscaster named Steve Lombard called Victor Stone "a touchdown machine." It's one of many easter eggs and nods to the source material found in this season of Young Justice.
Silas Stone was mentioned in the episode "Triptych." In that episode, the Reach device that was stolen was being sent to the doctor at STAR Labs Detroit for further examination.
From the looks of Cyborg's design, it seems the motherbox technology used on New Genesis and Apokolips will be infused with the young man. This will likely be caused by an explosion or accident that forces Silas Stone to save his son's life by combining the technology with Victor. This would be more in line with Cyborg's New 52 origins in the comics.
Young Justice: Outsiders is available to watch anytime on DC Universe.
What do you think of Cyborg's design in Young Justice? Who do you hope makes the series? Let us know in the comments section below.