'Young Justice: Outsiders' Release Time: When Can You Watch Season 3 Online
Years after the end of Young Justice: Invasion , the popular animated series returns for a third season on the DC Universe streaming service.
Young Justice: Outsiders will continue the adventures of Dick Grayson, Superboy, Artemis and the rest of the crew as they take on bigger threats. Fans last saw the YJ team in 2013 after they foiled the invasion of Earth from the Reach (who were in bed with the villainous group, The Light.)
The second season ended with The Light's leader, Vandal Savage, going to Apokolips to shake hands with Darkseid, the most fearsome figure of the DC Universe.
In 2016, a Young Justice revival was announced after streaming numbers for the first two seasons on Netflix brought attention to the property. DC Entertainment decided to bring Young Justice: Outsiders as a cornerstone of its exclusive new streaming service, DC Universe.
Here's the official synopsis of the third season of Young Justice:
In Young Justice: Outsiders , the teenage Super Heroes of the DC Universe come of age in an animated world of super-powers, Super-Villains and super secrets. In the highly anticipated new season, the team faces its greatest challenge yet as it takes on meta-human trafficking and the terrifying threat it creates for a society caught in the crossfire of a genetic arms race spanning the globe and the galaxy.
With the premiere of Young Justice: Outsiders on the horizon, here's when and how you can watch it online.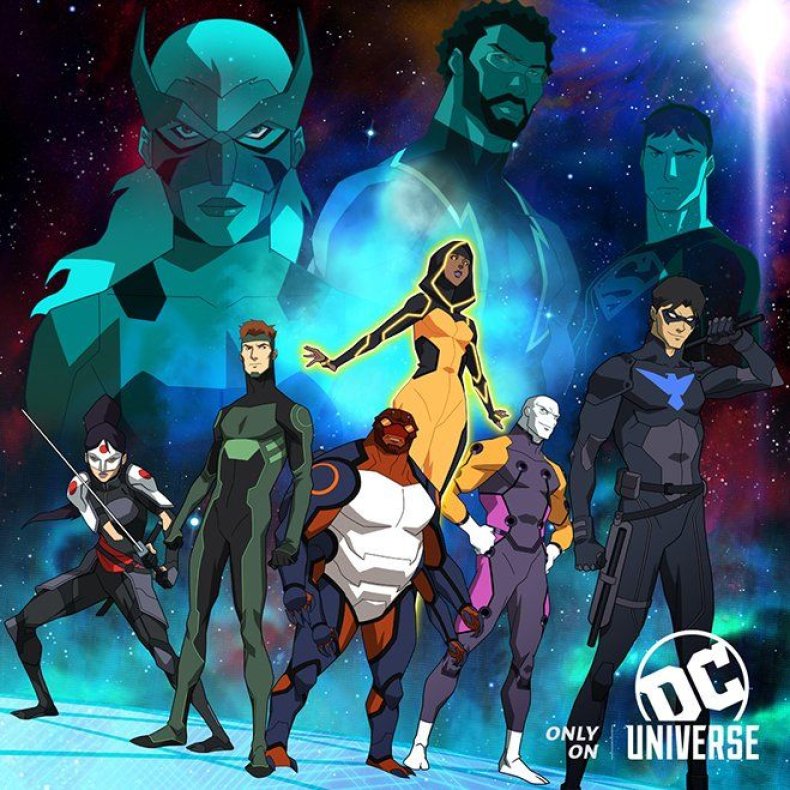 WHAT TIME DOES YOUNG JUSTICE: OUTSIDERS APPEAR ON DC UNIVERSE?
The DC Universe streaming service is still a new platform so the timing of when series and episodes premiere may vary, but if the Titans series is any indication the first three episodes of Young Justice: Outsiders should appear shortly after 3 a.m. EST on January 4.
UPDATE: The first three episodes of Young Justice 3 is available now.
The first episode of Titans released in the middle of the day, but then released episodes around the early morning hours.
According to an infographic from New York Comic Con, every Friday three new episodes will premiere with the midseason finale taking place on January 25, which will see four episodes released.
The season will pick back up in June and release the remaining 13 episodes.
HOW TO WATCH YOUNG JUSTICE: OUTSIDERS ONLINE
The only way to watch the third season of Young Justice is through the DC Universe streaming service. The new platform will be the home of exclusive content like the aforementioned live-action Titans series, Young Justice: Outsiders and much more including comics and access purchasing merchandise.
DC Universe is offering a free seven-day trial as long as you input your credit card information so you can try it out for yourself.
Are you excited for Young Justice season 3? Do you have a subscription to DC Universe? Let us know in the comments section below.