'Young Justice' Season 3 Release Date: 'Outsiders' Teaser Confirms January Premiere
A new teaser confirms Young Justice Season 3, officially titled Young Justice: Outsiders, will premiere on DC Universe Jan. 4, 2019. The 26 episode season will be split in two equal parts. The latter 13 episodes will premiere separately sometime in June, according to the DC Universe release schedule from New York Comic Con.
Outsiders will be the second original series to stream on DC Universe, and will premiere shortly after the conclusion of Titans Season 1. After Outsiders, Doom Patrol is expected in February then followed by the second half of Outsiders that summer.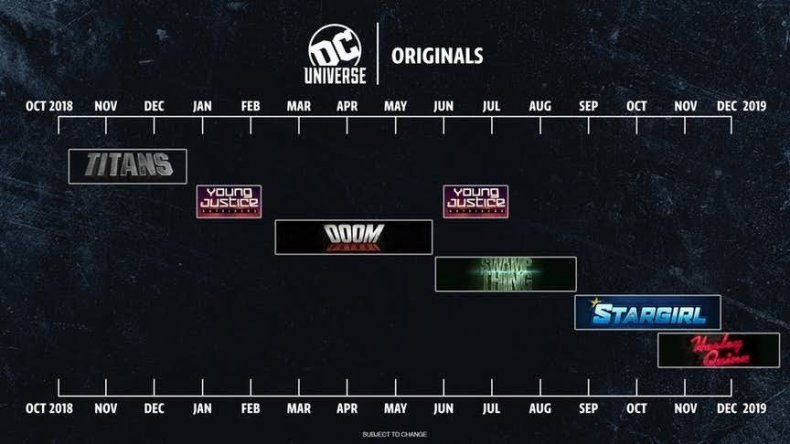 New characters include Troy Baker as Geo-Force, Jason Spisak (also Wally West) as Forager, Zehra Fazal as Halo, as well as Arrowette, Thirteen, and Spoiler. At San Diego Comic Con, lead character designer Phil bourassa explained the artistic inspiration for this season.
"Kirby's work is many things. He's practically the author of an art form, in terms of the way he approached comics. There's just an epic scale with his stuff so it fits in nicely with the Young Justice universe, because we are going for epic," he told Newsweek.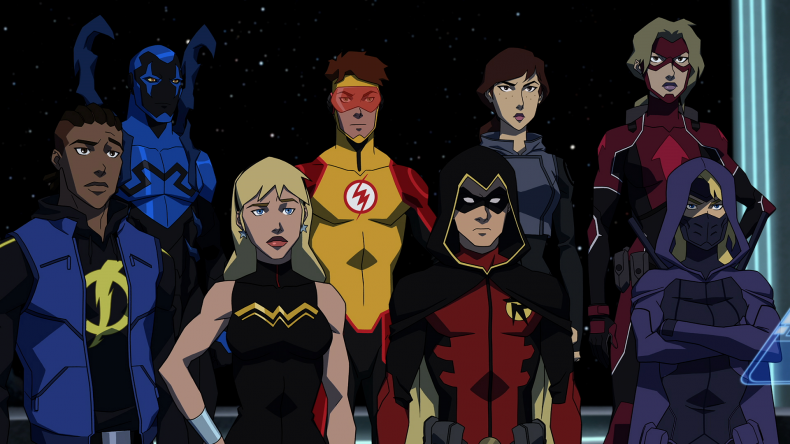 "There is a mass and weight to his stuff and a unique language to how he does technology, ancient monolithic gods and stuff like that, so we tapped into some interesting stuff to bring that to life this season. Like Apokolyptic tech," he said. "We looked at brutalist architecture. We tried to bring that in with the environmental design, the colors, also into the character design, weaving in similar themes."
Check out the synopsis below:
In Young Justice: Outsiders, the teenage superheroes of the DC Universe come of age in an animated world of super-powers, Super-Villains and super secrets. In the highly anticipated new season, the team faces its greatest challenge yet as it takes on meta-human trafficking and the terrifying threat it creates for a society caught in the crossfire of a genetic arms race spanning the globe and the galaxy.
Will you be watching Young Justice on DC Universe in January? Sound off in the comments.