Young M.A Speaks Out on 'Health Issues' After Viral Video—Full Statement
Musician Young M.A has responded after a video posted online sparked concern among her fans.
In a clip, originally posted by celebrity barber and comedian FatsDaBarber and later reposted by gossip blog Say Cheese, Young M.A, real name Katorah Marrero, was sat in a hairdresser's chair.
In the video, the whites of Young M.A's eyes appeared to have a yellowish tinge, sparking thousands of people to express their concern for the rapper.
Now, "Kold World" hitmaker Young M.A has given an update on her health, revealing to her online followers that she recently spent time in hospital but is "doing better" now.
Newsweek has the full statement, which Young M.A posted on her Instagram Stories on Wednesday.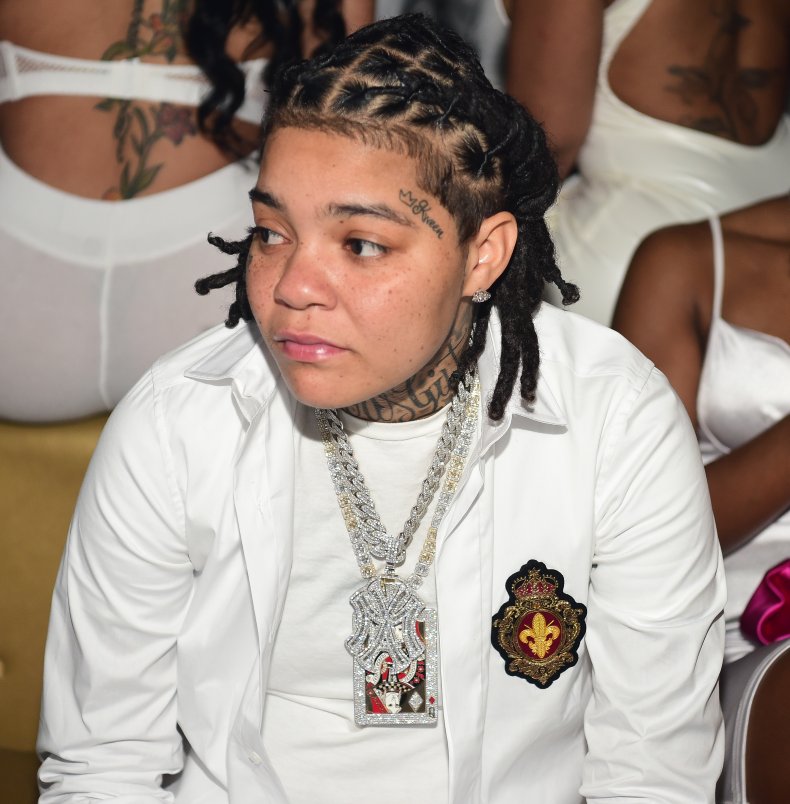 Young M.A Gives Health Update: Full Statement
"As many of my supporters know, I've been dealing with various personal health issues [over] the last few years," Young M.A wrote, adding: "I was recently hospitalized and was successfully treated for several conditions."
The star went on to say: "I'm doing better now, will take time but I'm on the road to recovery and look forward to the future. I'm in good spirits and everything will be explained in the MUSIC! Plus documentary."
Young M.A, 30, concluded the statement with: "Love y'all MAB! Don't worry I'm good. Bless up," along with a prayer emoji.
Newsweek has reached out to Young M.A via email for further comment.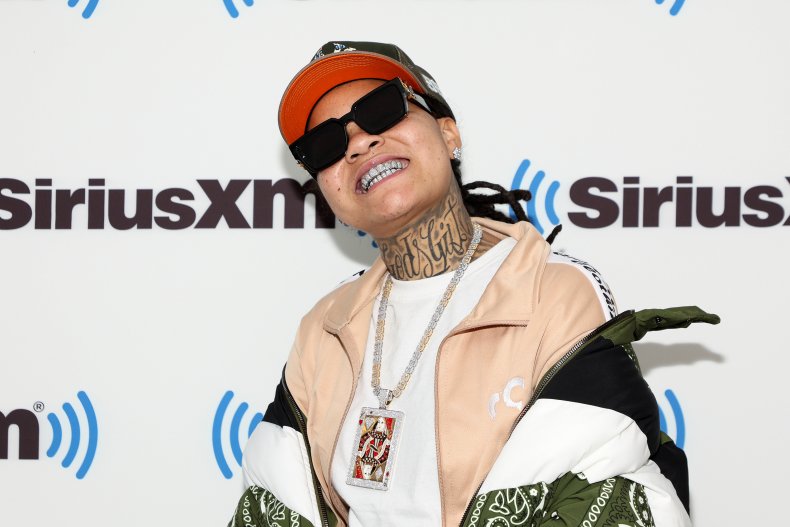 In June 2021, Young M.A announced on Instagram she had checked herself into rehab to "lose this addiction."
She did not specify what addiction she was referencing, and later deleted the post, per Mail Online.
The video of Young M.A getting a haircut that sparked the initial concern had originally been uploaded by the account @fatsdabarber, with Young M.A then reposting it to her Instagram Stories.
It was then reshared to Twitter by @SaycheeseDGTL where it got over 7.7 million views.
After seeing the video he posted of Young M.A go viral, @fatsdabarber spoke out on Instagram, defending himself against backlash he had received from some Young M.A fans for putting the video online.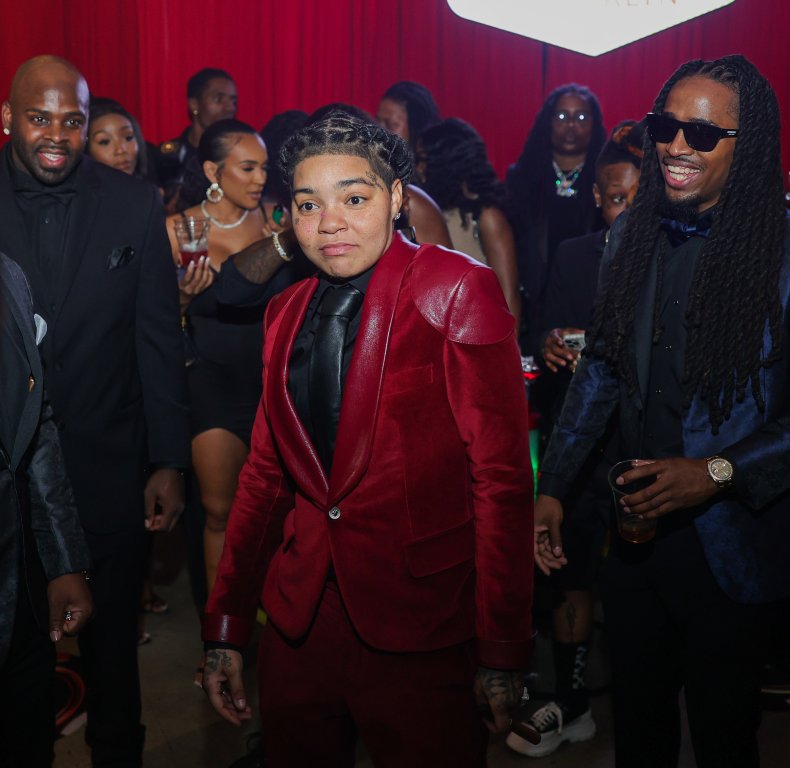 "Y'all got so much to say as if I'm trying to embarrass my dawg. She reposted my video if she didn't want me to record she would have told me. Y'all don't know our bond nor our friendship," he wrote.
He then addressed those worried about Young M.A's health, saying: "What y'all need to do is just send your prayers for her and that's that. She didn't have a haircut in a month and she wanted me to bring her haircut back to life which I did!!! Thank you sis for coming and rocking with me like always. Love ya."
After seeing his explanation, Young M.A stuck up for her friend on her own Instagram Stories, writing: "We bless don't let that get to u blooda."
"And I told you it was like [four] months," Young M.A added with a laughing emoji, joking about how long it had been since her last haircut.
Young M.A, which is an acronym for "Young Me. Always," released her second studio album, Off the Yak, in May 2021.
Her first LP, Herstory in the Making, was released in September 2019.