Young Millennials' Top Advice to 18-Year-Old Self: Work to Earn Money While in College
If given the option to redo their time in college, young millennials wouldn't tell themselves to have more fun: They'd say, "Get a job."
A survey released by TD Ameritrade on Tuesday polled multiple generations of people about the methods they were using to finance higher education. While the majority of young millennials weren't using a part-time job to pay for their college education, they'd advise their younger self to work while in school.
In the past three decades, the cost of private and public colleges and universities have doubled and tripled respectively, prompting a large-scale discussion about how to tackle the problem. Along with legislators at state and federal levels, who have proposed policies to help alleviate the financial burden, several companies offer programs to provide tuition reimbursements for its employees.
While student loan debt has prevented people from purchasing homes and reaching other life milestones, TD Ameritrade's survey found young millennials from 22 to 28 in age, didn't regret going to college. However, after having time to reflect on their higher education experience, they identified areas they may have changed.
Nineteen percent of the young millennials polled would tell their 18-year-old selves to work to earn some money while they were at college, making it the No. 1 piece of advice.
The second most popular piece of advice was to pick the right program to study to secure employment at 14 percent followed by working as hard as you can during college so you can enjoy yourself afterward at 13 percent.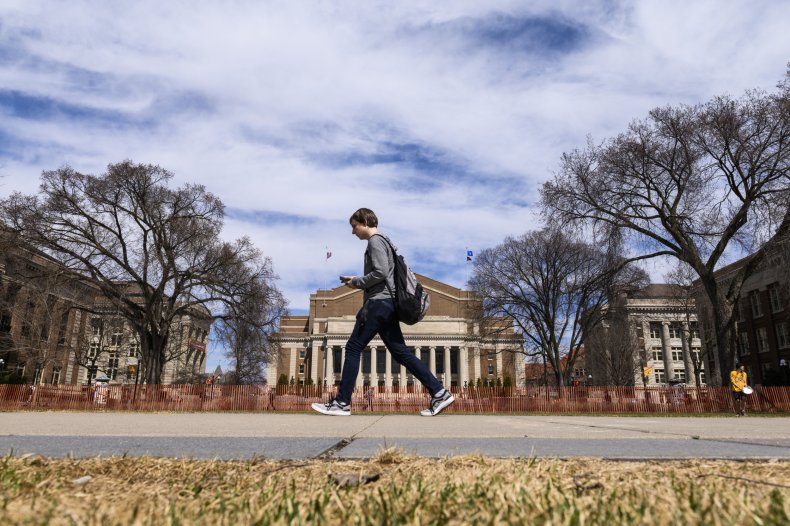 The advice they were least likely to give themselves was to not attend college at all or take their time before starting, followed by "don't work too hard, remember to enjoy yourself."
TD Ameritrade's survey identified 11 methods young millennials and members of Generation Z, those between 15- and 21-years-old, will or have used to pay for college. Among the options were student loans, financial aid, scholarships and work.
Generation Z respondents were more likely to name a part-time or summer job as a way they would pay for their education. Forty-eight percent said they would work a part-time job during school and 46 percent responded they'd help pay their college bills with a summer job. Only 36 percent of young millennials said they financed their education with a part-time job and even less, 25 percent, said they used funds from a summer job.
While young millennials were less likely than Generation Z to finance their education with a job, they were more likely to take on a part-time job during college. Seventy-four percent responded that they did, were currently working or expected to work a part-time job while attending school compared to the 60 percent of Generation Z members that responded affirmatively.
As far as the value their degree had in getting their current job, respondents largely agreed it wasn't important. Forty-nine percent of young millennials and 56 percent of Generation Z members said their degree was very or somewhat unimportant with regard to their current job.