Gen Z, Millennials Twice as Concerned About Active Shooters as Baby Boomers, Survey Finds
Members of Gen Z and millennials are twice as concerned about mass shooters as baby boomers, according to a new survey commissioned by the software firm CentralSquare.
The poll found that 46 percent of Gen Z-ers and 39 percent of millennials reported worrying about active shooters or armed assailants while out in public, compared with just 22 percent of baby boomers. Overall, one in three U.S. adults is worried about active shooters targeting their communities.
The responses come after a spate of high-profile mass shootings across several states that have left dozens dead and rattled the country. In one shooting in El Paso, Texas, a gunman killed 22 people, appearing to have targeted them based on their Hispanic heritage.
Amid conversations about public violence and domestic terrorism, gun control has, for the first time in years, become a very real prospect on Capitol Hill. But wavering commitments from President Donald Trump have stalled any movement on new bipartisan legislation.
Young people are uniquely poised to experience mass shootings or the consequences of active shooter culture. Nearly one-quarter of mass shootings occur at educational institutions, according to an FBI study of incidents occurring from 2000 to 2013. Furthermore, young people are also often subjected to active shooter drills at school or targeted with advertisements for consumer items, such as reinforced backpacks, meant to guard against potential shootings.
The disparity in concern about mass shootings between older and younger generations is supported by data showing that young people have disproportionately had to bear witness to these incidents.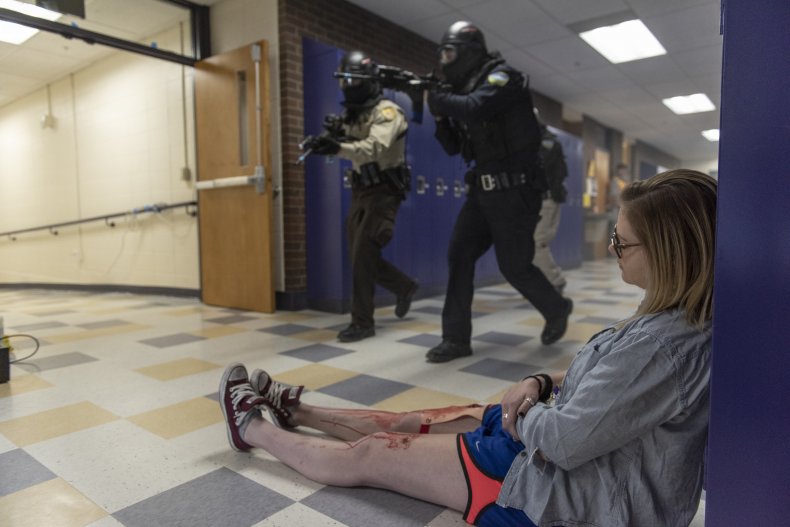 Examining more than 53 years' worth of data on mass shootings, 20 percent of incidents occurred in the last five years alone, according to a research project funded by the National Institute of Justice. James Densley, a professor of criminal justice at Metropolitan State University, and Jillian Peterson, a professor of criminology at Hamline University, found that over the entire timespan of the study, more than half of identified mass shootings occurred since 2000.
Moreover, the deadliness of each mass shooting has also been rising rapidly. A forthcoming study conducted by Stanford University law professor John Donohue shows a massive spike in lethality over the past several years. From 1984 to 2014, mass shootings killed around eight to 10 people per incident, Donohue found. But in the last five years alone, the average death toll per mass shooting surged to 18 people.
Ironically, polling has shown that younger generations are not necessarily as supportive of gun control as their older counterparts, despite their documented increase in concern about mass shootings.
According to a Morning Consult poll conducted in August, while an overwhelming majority—at 69 percent—of Gen Z-ers support stricter gun laws, this represents notably less support than older generations. Seventy-three percent of Gen X-ers and 75 percent of baby boomers reported supporting stricter gun laws.