Young Texas Couple Weds, Then Dies in Car Crash Just Minutes Later
A young couple who had dated off and on since they were in eighth grade got married in the southeast Texas town of Orange on Friday afternoon. Five minutes after Harley Morgan, 19, and Rhiannon Morgan, 20, said their vows in a courtroom, their vehicle was struck by another, killing the newlyweds instantly.
Orange County's Precinct 3 Justice of the Peace Joy Dubose-Simonton, who presided over the wedding for the young couple from Vidor, Texas, on Friday afternoon, was ultimately the same official who pronounced them dead at the scene just five minutes after the short wedding.
The family told the Beaumont Enterprise that Harley and Rhiannon had been a couple off and on since junior high.
LaShawna Morgan, Harley's mother, was traveling close to the young couple's 2004 Chevrolet when it was hit by a Ford pickup truck on Highway 87 South in Orange. She described trying to pull her son from the wreckage, and that it's a lasting memory she's unlikely to ever forget.
"I had to sit there and watch my two babies die," LaShawna Morgan said in The Enterprise. "That is an image I will have for the rest of my life. I still have his blood on my hands from trying to pull him out of there. Please go home and hug your loved ones tonight. Do not go to bed angry."
LaShawna said that after the couple's vehicle was struck, their car flipped multiple times before coming to a stop in a nearby ditch.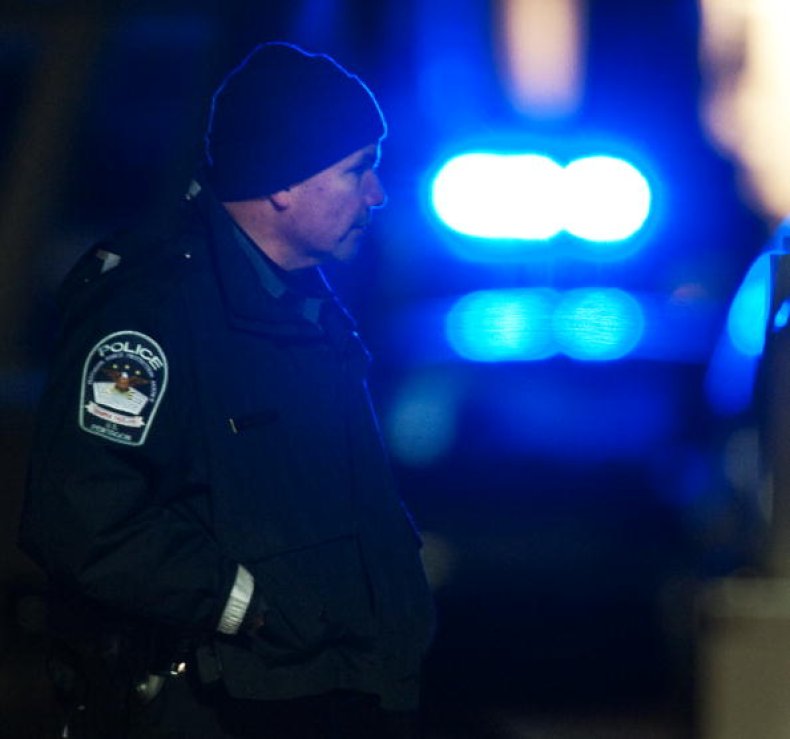 One family member told NBC 12 News in Beaumont that, "The two of them had so many dreams, and all they wanted was to have their family surrounding them."
The Orange Police Department said they received a call about the wreck around 3 p.m. Friday.
The driver of the truck that struck them was not injured. He was driving a Ford F-250 pickup truck and was hauling a tractor that was on top of a trailer he was towing, according to NBC 12 News. There was no indication if charges would be filed in this case.
Police were still on the scene of the wreck Friday afternoon, and the cause of the collision has not been released.
Orange County is located in the southeasternmost part of Texas in an area known as the Golden Triangle, which is a term known statewide for the region of Beaumont, Orange and Port Arthur.
This story is still developing, and more details will be provided as they become available.