'Young Wallander' Season 2: Will There Be Another Season of the Netflix Show?
Young Wallander has given Scandi-crime drama fans all they could possibly want, but many fans have found the first season too short, with just six crime-solving installments.
This has left fans wondering exactly when they will get to see the next set of adventures starring Kurt Wallander (played by Adam Pålsson) in his early 20s, decades before he becomes the character we know from Henning Mankell's books and the TV series starring Kenneth Branagh as the troubled detective.
So far, Netflix has not renewed Young Wallander for Season 2. Fans should not be too concerned by this, however. Usually, Netflix waits at least one month to analyze viewing figures before making decisions about the future of shows, and this time period has started to get longer and longer. As such, fans are unlikely to hear about the streamer's plans for the show until late 2020 or 2021 at the earliest.
Notably, however, the show is set right at the start of Wallander's crime-solving career, meaning that the series has given itself plenty of scope for future adventures. After all, he is in his early 20s in the Netflix show, and in his 50s by the events of the final novel in the series, The Troubled Man.
Plus, some of the characters in the show are very different from what they would become in the books. Mona, for example, is a young woman working with refugees in the show rather than Wallander's embittered hairdresser ex-wife. As such, future seasons could see her becoming the Mona we know, or become a different character.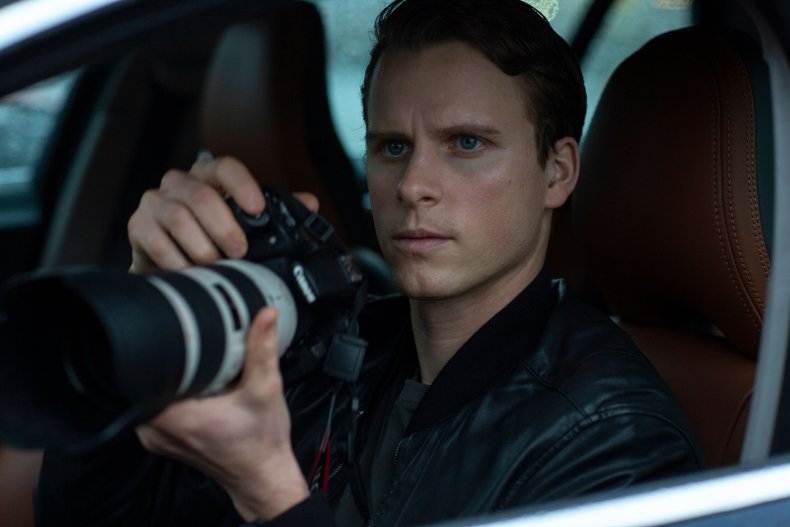 In a Guardian interview, Mona actor Ellise Chappell teased: "Mona is quite different in this show than she is in the books...I mean, for one, in the books, she's a hairdresser. And in the show, she's working for an organization that aims to support refugees and asylum seekers. So in that sense, I felt, I guess, a bit more freedom from expectation."
There is some suggestion, however, that the show could run for at least five seasons. This is the number of short stories Mankell wrote in The Pyramid, his collection of short stories that take the detective from his first case from 1969 to 1990, one year before the events of the first Wallander book, Faceless Killers.
However, as Young Wallander is set in modern-day Malmö, the series may decide to mess around with this timeline so they are not waiting for their actors to age up in-between seasons.
Speaking about what fans can expect if there are future seasons of Young Wallander, producer Berna Levin told The Guardian: "It's a prequel that's also a reimagining, I'd say. If you follow the line we're drawing, you'll end up with Wallander as he was with Henning. We're not going to take him anywhere where you wouldn't end up with Wallander as we know him."
Young Wallander is streaming now on Netflix.