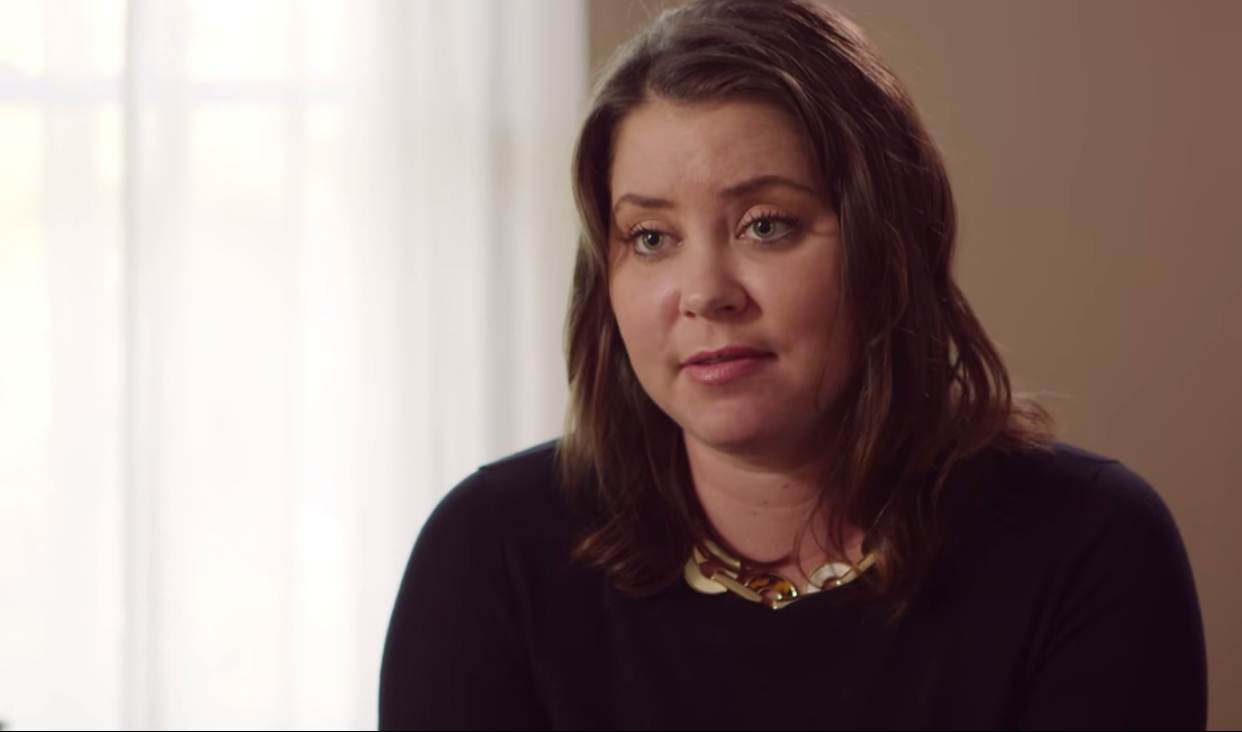 A 29-year-old woman from California is gaining nationwide attention as she spends her final days advocating for the right to die.
After months of suffering from debilitating headaches, Brittany Maynard was diagnosed with brain cancer. According to an op-ed she penned for CNN, she had a partial craniotomy and a partial resection of her temporal lobe just nine days after her diagnosis in order to slow the tumor's growth. But a new tumor would form shortly afterward, even more aggressive than the last.
Doctors estimated she had six months to live. After extensively researching potential treatments, Maynard learned that the trade-off was unavoidable: a greatly diminished quality of life for a bit more time with her family. Instead, she wanted to enjoy the time she had left.
Though Maynard did consider hospice care in her home state, doctors concluded that her young and mostly healthy body would mean a slow death, something she didn't want her family to have to watch.
She instead wanted an option that allowed her to control how she died and when. She ultimately decided on death with dignity, an end-of-life option for the terminally ill who are both mentally competent and have less than six months to live. This option would allow her to request life-ending medication from a physician were her life to become unbearable.
But this is a legal option in only five states (legislation has been introduced in seven others), so Maynard and her husband of just over a year moved to one of them: Oregon.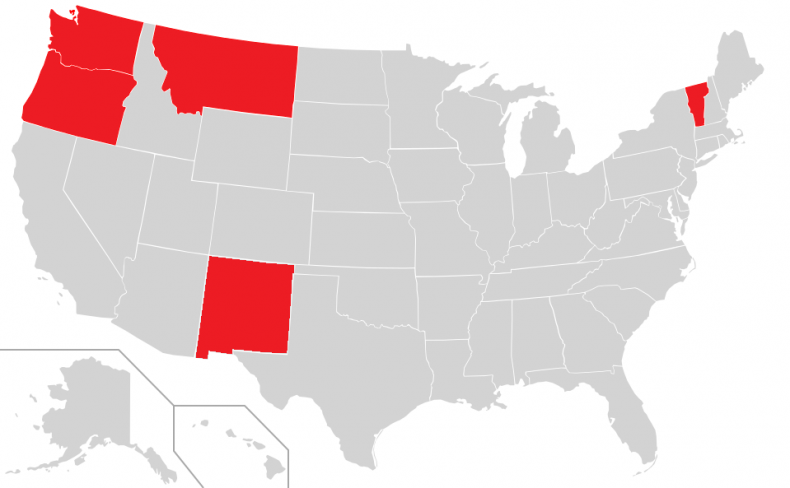 But it wasn't that simple. While she qualified for the right to die in Oregon, she still needed to establish proof of residency. She writes, "I had to find new physicians, establish residency in Portland, search for a new home, obtain a new driver's license, change my voter registration and enlist people to take care of our animals, and my husband, Dan, had to take a leave of absence from his job. The vast majority of families do not have the flexibility, resources and time to make all these changes."
Oregon was the first state to make the option available: The Death with Dignity Act was enacted in 1997. Since then, 1,173 people have received prescriptions to end their lives in Oregon, and 64 percent have followed through.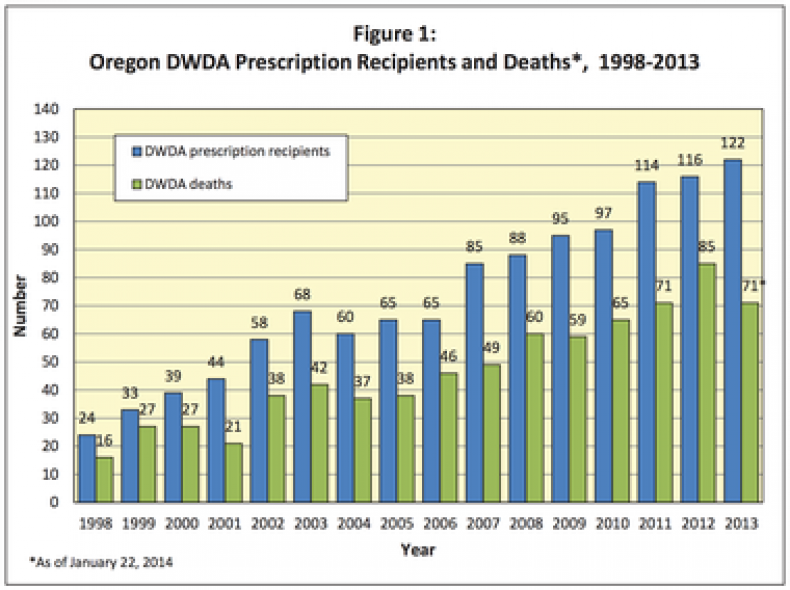 Maynard says she found comfort in the choice and wants it to be available to others. So in her final days, she has partnered with a nonprofit called Compassion & Choices to lobby on the state and national levels for right-to-die legislation.
Her story and advocacy are forcing Americans to revisit the assisted-suicide debate, a topic about which they are closely divided. According to a recent Pew Research Center poll, 47 percent of Americans favor laws that would allow doctor-assisted suicide for terminally ill patients, while 49 percent are opposed.
Proponents of the right to die believe allowing a person to choose the terms of his or her death is the ethical option. Some see assisted suicide as a logical extension of existing policies. For instance, some believe that DNRs (do-not-resuscitate orders) are a form of passive euthanasia.
But opponents staunchly disagree. Some assert that it is medically unethical to ask physicians to go against their duty to save lives. They believe making assisted suicide legal is also unnecessary, considering the existing methods for alleviating suffering. And some think it could lead to unintended negative changes in the health care system. Others have religious reasons and often cite the sanctity of life.
Maynard addresses these common arguments in her op-ed. "I am not suicidal," she wrote. "If I were, I would have consumed that medication long ago. I do not want to die. But I am dying. And I want to die on my own terms.... Why should anyone have the right to make that choice for me?"
Maynard plans to celebrate her husband's birthday on October 26 and end her life shortly after, on November 1, assuming her condition does not dramatically improve.
She ends her op-ed by saying, "When my suffering becomes too great, I can say to all those I love, 'I love you; come be by my side, and come say goodbye as I pass into whatever's next.' I will die upstairs in my bedroom with my husband, mother, stepfather and best friend by my side and pass peacefully. I can't imagine trying to rob anyone else of that choice."
Update 10/10 2:40 p.m. ET: Brittany mentioned that she would like to visit the Grand Canyon before she died. In response, an indigogo campaign was created to raise the funds to send her.