'To Your Eternity': Crunchyroll Anime's Season 2 Plans Revealed
To Your Eternity has just finished its 20-episode season one run on Crunchyroll on Monday.
The anime adaptation of Yoshitoki Oima's manga of the same name follows an immortal being known as Fushi, a character who takes on multiple forms and tries to learn what it means to be alive.
While the drama's first season has ended, the story is far from over, and it was confirmed by NHK Anime World on Twitter that the anime would return.
Sharing the announcement after the final episode of season one aired in Japan, NHK Anime World announced the show would be back in Fall 2022.
The Twitter announcement read: "2nd series scheduled to be broadcast in the fall of 2022. Thank you for supporting us so far. Fushi's journey is still going on. Please look forward to it!"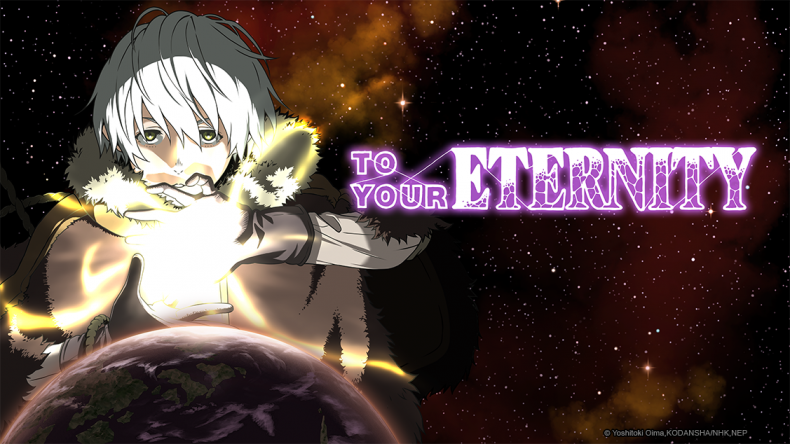 The series was simulcast outside of Asia via Crunchyroll, who aired each episode shortly after they were released in Japan
Dubbed versions of the anime are also currently being aired on the streaming service in English, French, German, Spanish and Portuguese.
Thirteen episodes have so far been dubbed into English on the VOD platform.
The first season of the series was originally meant to air in October 2020, but it was delayed amid the coronavirus pandemic and debuted in April 2021.
Kodansha, who publish the manga, revealed in January 2020 that the source material was going to be adapted into an anime on NHK Educational TV.
Oima's manga series is currently ongoing, with 16 volumes published so far, and it follows its lead character over several decades.
The anime only adapted five volumes of the manga, so there is plenty more for the adaptation to draw from for the second season.
Fushi began life as a stone, learning to transform into different creatures and characters following his interactions with them, young and old alike, and he slowly developed a personality as a result.
Oima previously wowed critics with her manga A Silent Voice, which followed deaf girl Shouko Nishimiya and her childhood bully Shoya Ishida, who is desperate to atone for his actions as a young boy.
The comic series had seven volumes in total and it was also adapted into an anime film by Kyoto Animation.
Much like A Silent Voice, To Your Eternity is an emotional read and watch, given how Fushi can only transform into the creatures and people he meets on his journey following their respective deaths.
To Your Eternity is available to stream in full in Japanese with English subtitles on Crunchyroll now, and the English dub is released weekly.