Your First Line is Your Front Line
First-level supervisors can make or break your organization's culture, yet this level of leadership often receives the smallest share of an organization's training and development dollars.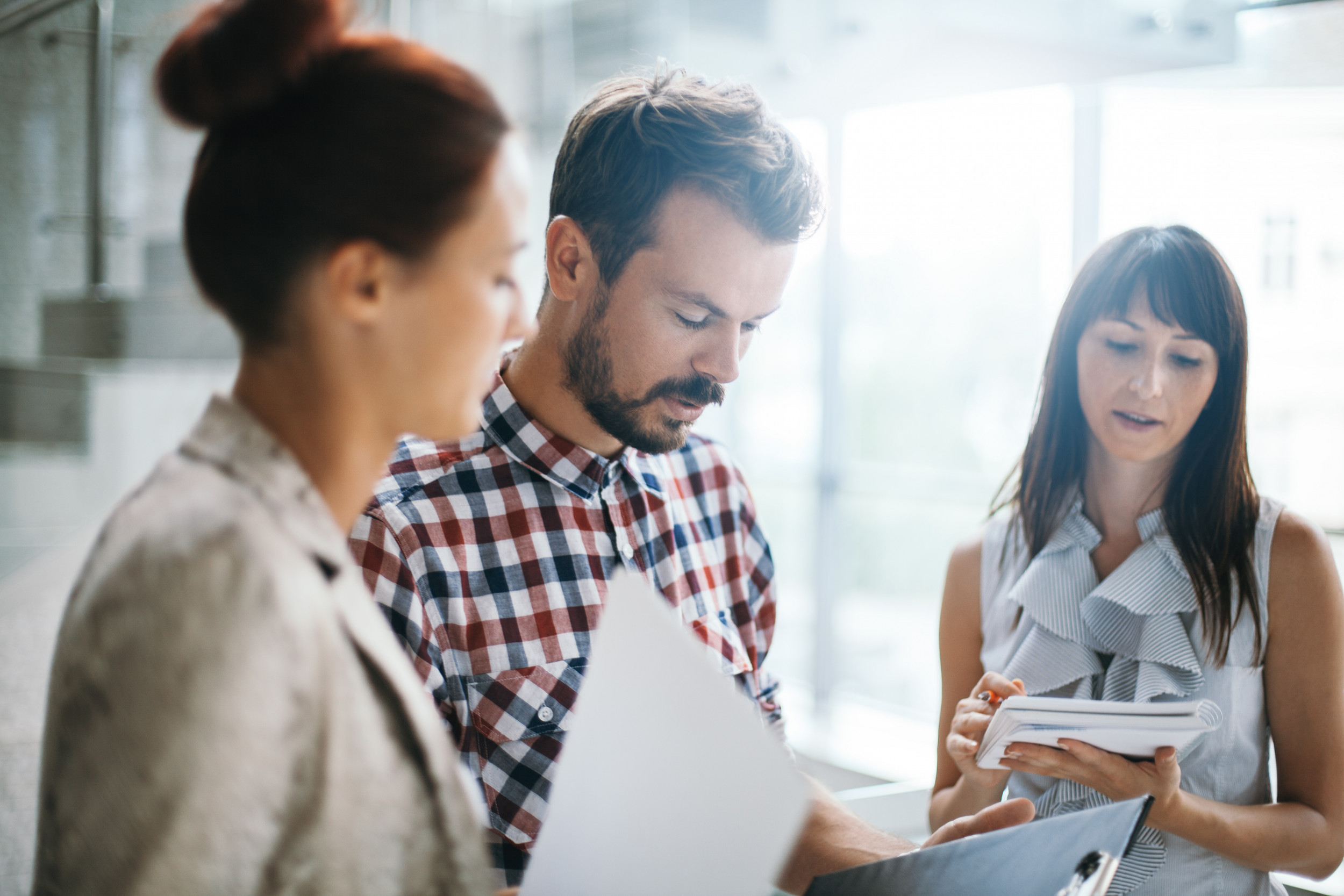 First-level supervisors can make or break your organization's culture, yet this level of leadership often receives the smallest share of an organization's training and development dollars. Ironically, this group of leaders acknowledges feeling underprepared and somewhat abandoned as they assume their roles. They may understand the overall mission of the organization and broad goals, but they don't get enough education, grooming or feedback on how to execute their duties. Thus, they put their heads down, do their best and assume their performance is acceptable until and unless they are reprimanded.
Can you imagine transitioning from rank-and-file employee to new supervisor to effective supervisor with enough skills to be an asset to your organization — all with little guidance? While it might be hard to imagine, this is exactly what happens to many new leaders. Some organizations assume that new leaders will be okay simply because of their tenure with the organization. Other organizations recognize the lack of first-level supervisor training as a problem but don't make addressing it a priority. Regardless of the reason for this sink-or-swim induction into leadership, the damaging effects accrue to the new leader's confidence and to their teams. Moreover, the more time these leaders spend in their roles without guidance and correction, the more likely it is that any bad habits they learn will be used repeatedly and with each new role, team and organization they join.
The needs of first-line supervisors matter because the relationships they have with their direct reports are some of the strongest influencers on overall employee engagement and retention. Their failures can translate into higher turnover, expensive mistakes, diminished productivity and negative impacts on culture and brand. Challenges at the first-line supervisor level can also rob your organization of the ability to use those very same supervisors as part of its pipeline for senior leadership roles. First-level supervisors who develop bad skills and reputations are not likely to garner the support they need to be effective in higher-level roles, which will exacerbate turnover and engagement challenges.
The challenge of grooming new supervisors is that much of what they need requires an investment of time from those above them.
1. Set Aside More Time to Groom Less-Experienced Leaders
Rather than assuming that new leaders will ask for help, provide regular coaching, and give frequent feedback. When senior leaders interact with less experienced leaders, they give them unspoken and spoken guidance on what to emulate. Further, these interactions help newer leaders become better aligned with the organization's culture and goals and help them decide how and whether they want to grow within the organization.
2. Help Them Figure Out What it Means to Be a Leader
Leadership is often thought of narrowly and in terms of authority, when in actuality, leadership is about self-awareness and harnessing your influence on others. In order to do that, a leader must choose their values, develop a leadership philosophy and cultivate an effective style. This means developing communication skills, emotional intelligence, and tools to deal with conflict and solve problems. New leaders need to be allowed (or perhaps required) to ponder these topics because it is so easy to assume that they already have these skills. Ultimately, they will need to figure out what success looks like as a leader because the transition to being responsible the success of a group of individuals is challenging.
3. Train Them on What it Means to Be a Part of Management
On one hand, this means helping them navigate how to minimize liability for the organization by understanding the regulatory environment in which they operate, discrimination laws, general employment practices and performance management, including documentation. Failure to provide this type of training makes certain parts of the job terrifying for new leaders. Yes, the potential for litigation is always present, but fear of it can make a new leader feel paralyzed. Moreover, these liabilities can be reduced through initial training, periodic deep dives on recurring challenges and regular updates so that everyone is current on the legal landscape.
4. Teach Them How to Communicate and Set Goals
A common complaint from employees who don't have leadership or supervisory responsibilities is that the organization's values and mission aren't clear or actionable by the time they trickle down to them. Sometimes this occurs because a leader is parroting what was told to them, which means the first line-leader and the team are lost. In order to reduce the time wasted by trying to feel one's way through, first-line leaders must have the confidence and opportunity to ask questions, including ones that might seem to be signs of resistance.
If first-line leaders are given these opportunities to understand the overall spirit and direction of goals, they are more likely to give the same to their teams. On the other hand, first-line leaders must also be taught how to translate these conversations into SMART goals so that they have concrete benchmarks to strive toward.