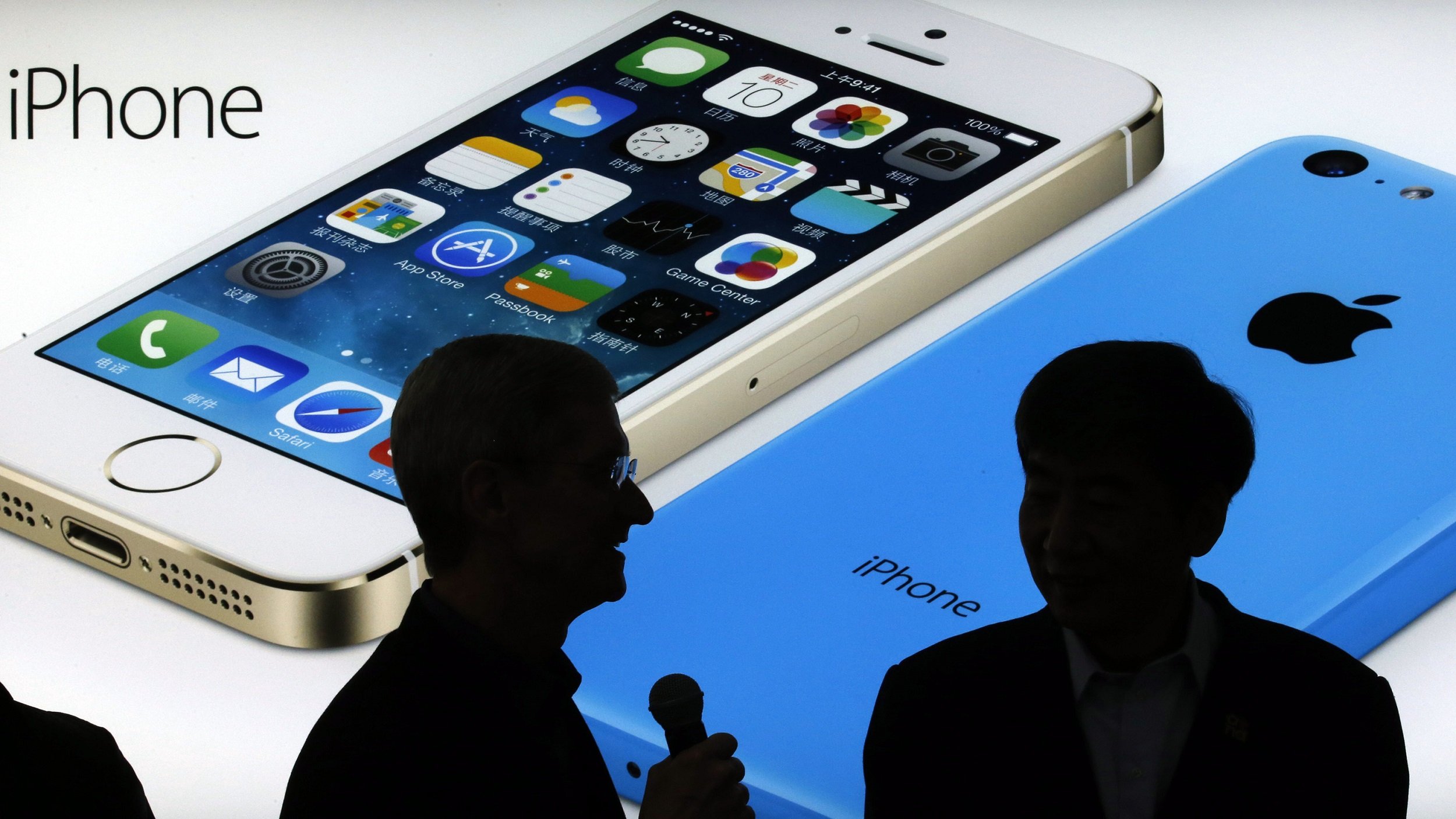 It's more or less taken as a given that if you have a smartphone and a reasonable Web presence, your data privacy is not your own. But every so often, we're made aware of some feature that's keeping tabs on us in ways that feel particularly invasive.
Today, that feature is the iPhone's "Frequent Locations." It silently learns about where you spend your time and collects a list of where you've been and how long you spend there. It determines your workplace location (mostly accurately, it seems) from where you are during the day, and your home address from where you spend your nights. Apple says the data "is kept solely on your device and won't be sent to Apple without your consent. It will be used to provide you with personalized services, such as predictive traffic routing." But it still brings to mind questions, such as: Will courts one day subpoena this location data, as they do with text messages?
If you'd like to see the map Apple has compiled of your movements—and if you'd like to turn this feature off—follow the steps below.
To find "Frequent Locations," open your iPhone's "Settings" menu and select "Privacy." Then select "Location Services" and scroll all the way down to "System Services."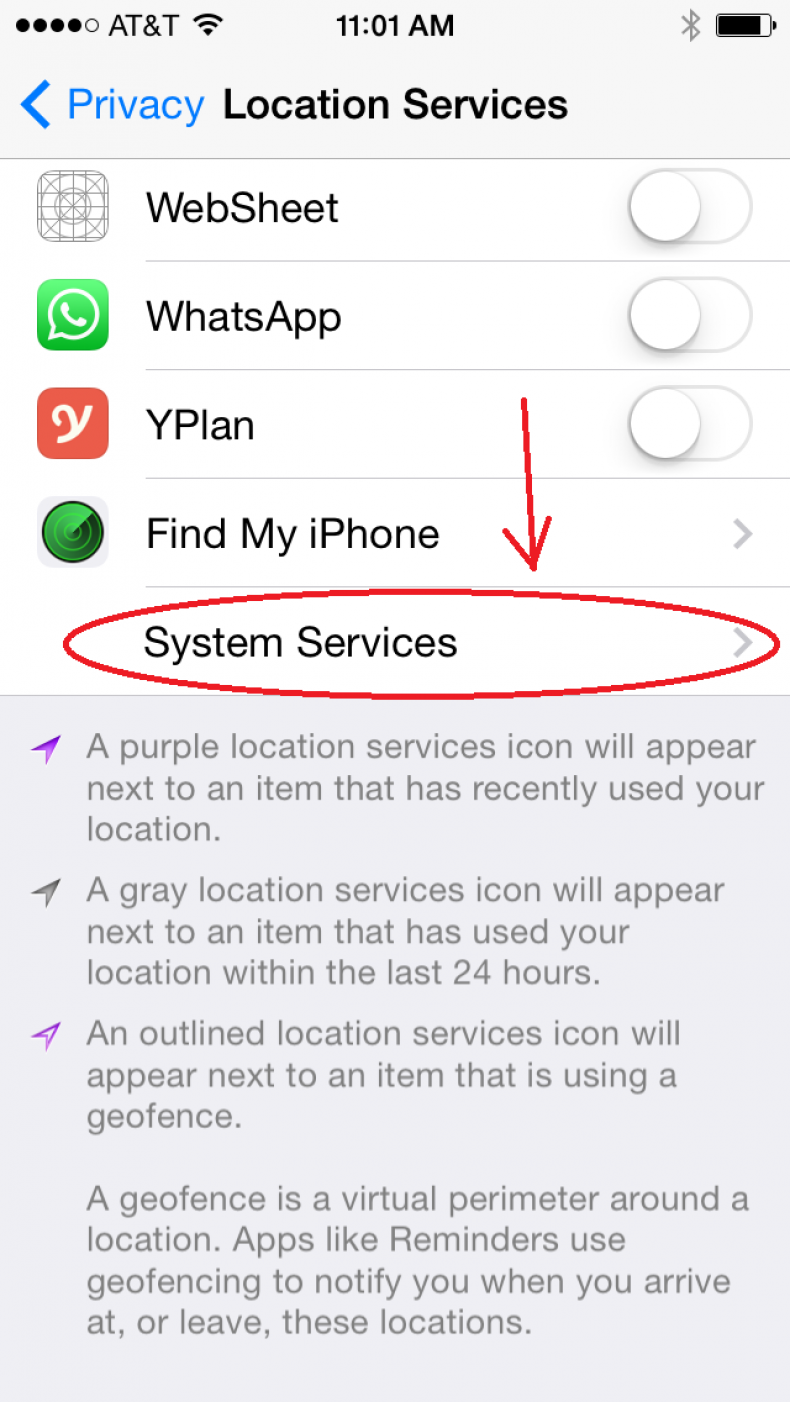 Once you're in "System Services," scroll to the bottom and press "Frequent Locations." Click on any location in the "History" section to see the map of places and times Apple has collected.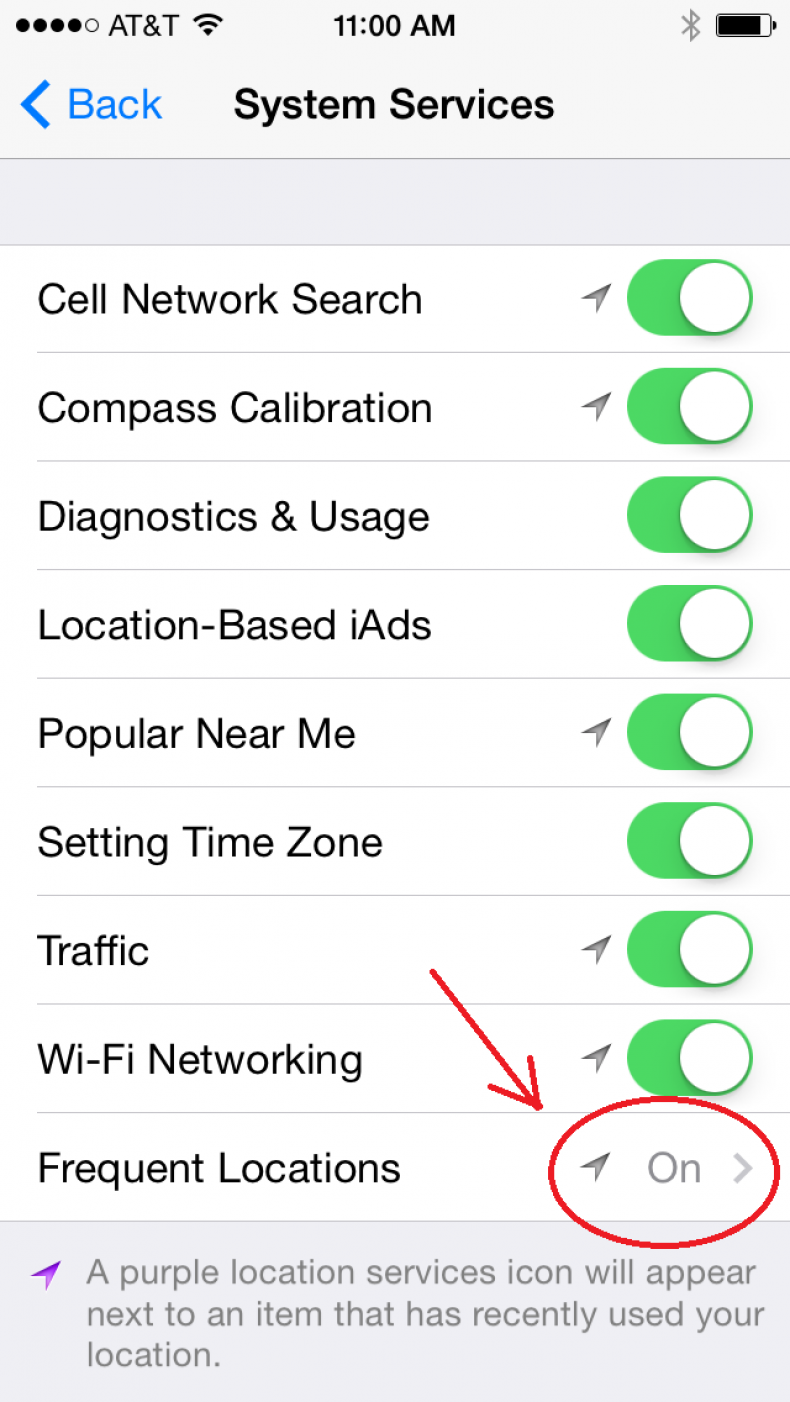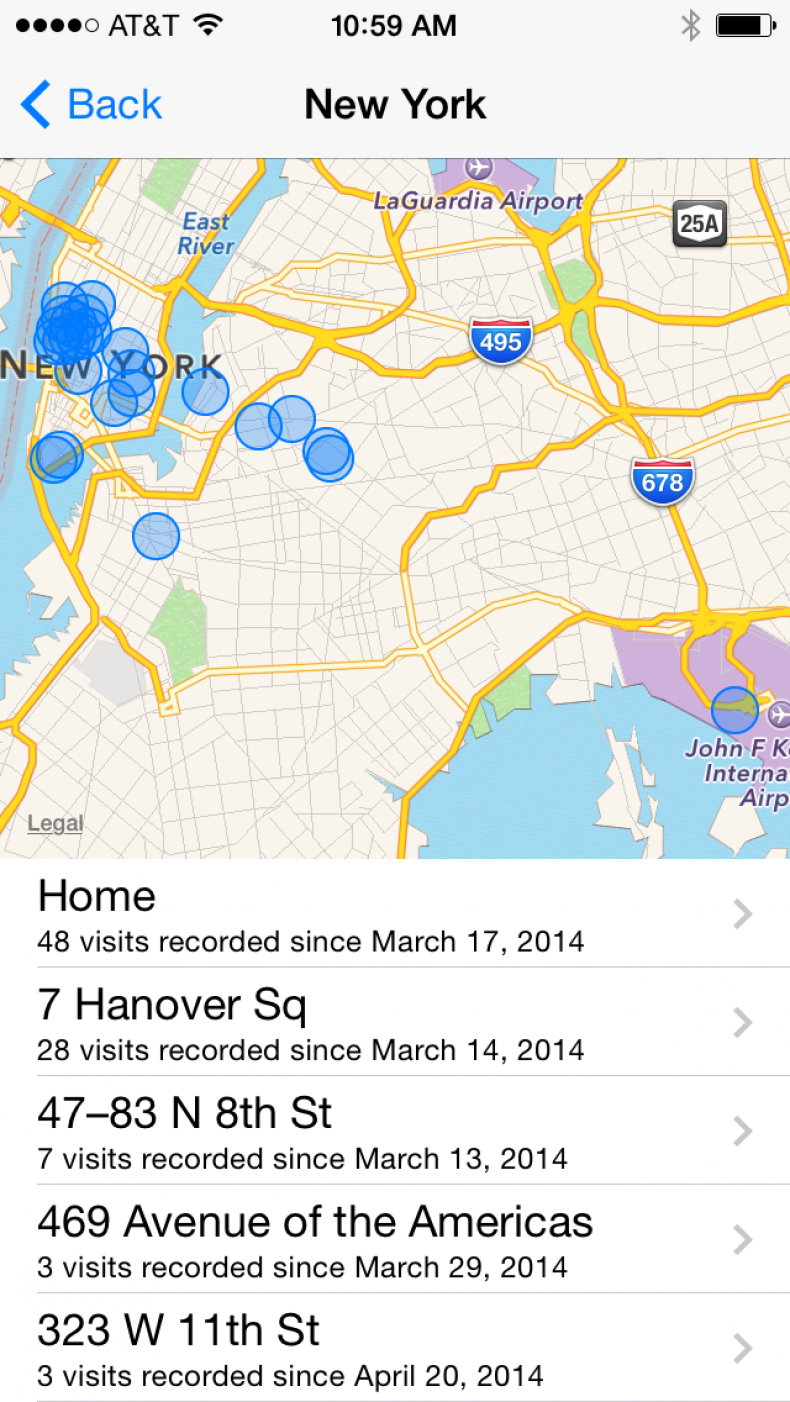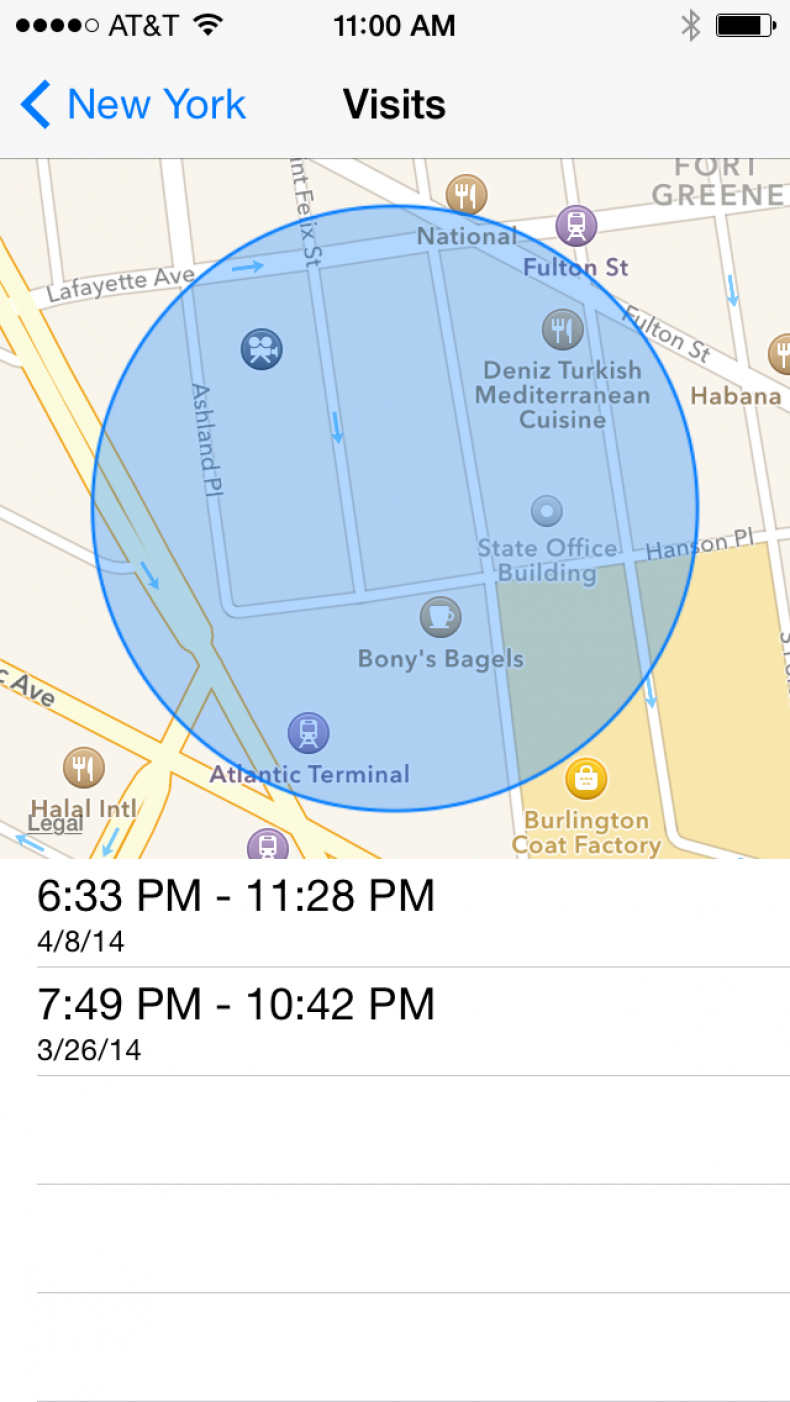 To turn the feature off, just slide the Frequent Locations toggle off. Your previous data won't disappear, though. If you ever want to turn the feature back on, it will all reappear.