It's Time for the Queen to Go—And Take the Royals Sideshow With Her | Opinion
I've never heard a good argument for monarchy, and I've heard plenty of debates on the subject. Unfortunately, these debates get misdirected by daft claims about tourism, "hard-working" royals or the importance of a hereditary monarch in defending our constitution. Platitude, myth, and sentimentality get in the way of a desperately needed challenge to inherited power and wealth, the significant failings of the royal household and the detrimental impact of monarchy on our nation's political life.
The royals have been embroiled in scandal after scandal for more than two years, yet politicians turn a blind eye, thereby highlighting what's wrong with an institution that rests on deference and mythology. It's been argued that we should be careful how much we challenge the royals in case we inadvertently bring the whole edifice down. But if challenging an institution causes its collapse, then it doesn't deserve to survive. We should build our democracy on stronger foundations than those that crumble under the pressure of scrutiny.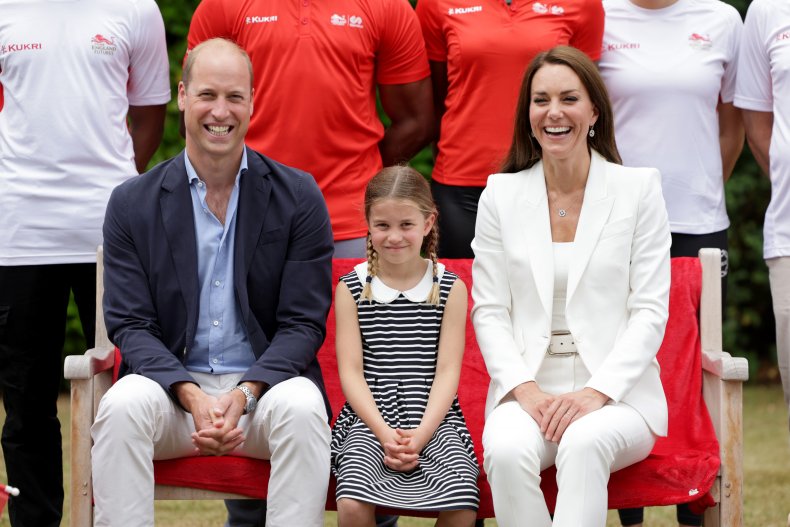 As a rule of thumb, we should treat the royals just as we treat MPs and ministers. They are public officials; they hold public titles, and we fund and subsidize them to perform a public role. As such their personal conduct, public appearances, and questions about probity, integrity and, of course, their effectiveness in the role should all be open for blunt, honest debate.
The problem is that if such a debate were to happen, the royals would be gone quicker than you can say Fortnum & Mason. Prince Andrew remains suspected and accused of serious sexual offenses, yet the Queen attempts to rehabilitate him, having paid off one of his accusers at least long enough not to upset this year's jubilee festivities. Prince Charles has been reported to the police for alleged cash-for-honors payments to his charities and has since been caught receiving more than £2 million in cash from a former Qatari politician who stands accused of links to Al Qaeda and human rights abuses. The whole royal family stand accused of routine abuse of public money, spending millions of pounds of government funding on their own lifestyles, including their multitude of palatial homes and heavily polluting flights around the country by private or RAF jet and by helicopter.
If one of these accusations had been leveled at a government minister, they would be gone, because while not proven illegal, it is still an abuse of public office for personal gain, (the definition of corruption) or, at the very least an appalling lapse in judgement. But the royals are protected by official secrecy, on the one hand, and a collective turning of the blind eye by politicians on the other.
It's not just their personal failings but the role of the monarchy in our constitution that fails this country so spectacularly. We saw during the tumultuous week of Prime Minister Boris Johnson's defenestration how pointless the monarch is. Having been repeatedly told it's essential for our democracy that we have an independent head of state who is above the political fray, we discover—again—that the monarch is nothing but a fig leaf for government power who lacks any independence from the prime minister.
Just as the country is staring into the barrel of multiple crises, we do so with a constitution that is simply not fit for purpose, one that centralizes almost all power in the hands of the government and prime minister. We have a weak parliament that is largely there to rubber stamp government diktat, a Crown that affords the prime minister excessive extra-parliamentary authority and a head of state who is entirely absent from the scene, unable to offer any kind of check or balance.
You might think, as would happen in parliamentary republics, that our head of state would have something to say about the cost-of-living crisis or might perhaps clarify the constitutional situation during a political crisis, or at least acknowledge in a public speech or interview that the country is going through challenging times. Instead, we get silence and the occasional off-the-record briefing from 'sources close to' Prince Charles. The monarchy fails to set standards of decency and probity in public life, fails to perform any meaningful constitutional function and fails to offer even the slightest hint of leadership for the nation.
There is an alternative, and it's one that has been tried and tested—and proven to work well—in countries across Europe and elsewhere around the world. It's a parliamentary republic, not so different from the British constitution except in a few fundamental ways: clear limits on the powers of parliament and government; every institution accountable and open to scrutiny; a head of state who is elected and who has a mandate, not to govern—or even interfere in governing—but to provide a defense of the constitution and national leadership at times of crisis and uncertainty.
Countries such as Ireland, Iceland, Germany, and Finland—to name a few—have demonstrated how we can be governed better and have shown us the kinds of people we can elect as our head of state. The estimable Irish presidents Michael D. Higgins, Mary McAleese, and Mary Robinson, the former Icelandic president Vigdís Finnbogadóttir (the first woman ever to be elected head of state), Tarja Halonen and Martti Ahtisaari of Finland, and Joachim Gauck and Richard von Weizsäcker of Germany, these men and women put the royals to shame with their character, integrity and leadership. Britain can, must—and I believe will—do better than the monarchy.
Graham Smith is CEO of Republic, the campaign group calling for the abolition of the monarchy. Last year he reported Prince Charles to the police on suspicion of exchanging cash for honors.
The views expressed in this article are the author's own.