Your Next Dental Appointment Could Come With an STD Test as Throat Cancers Rise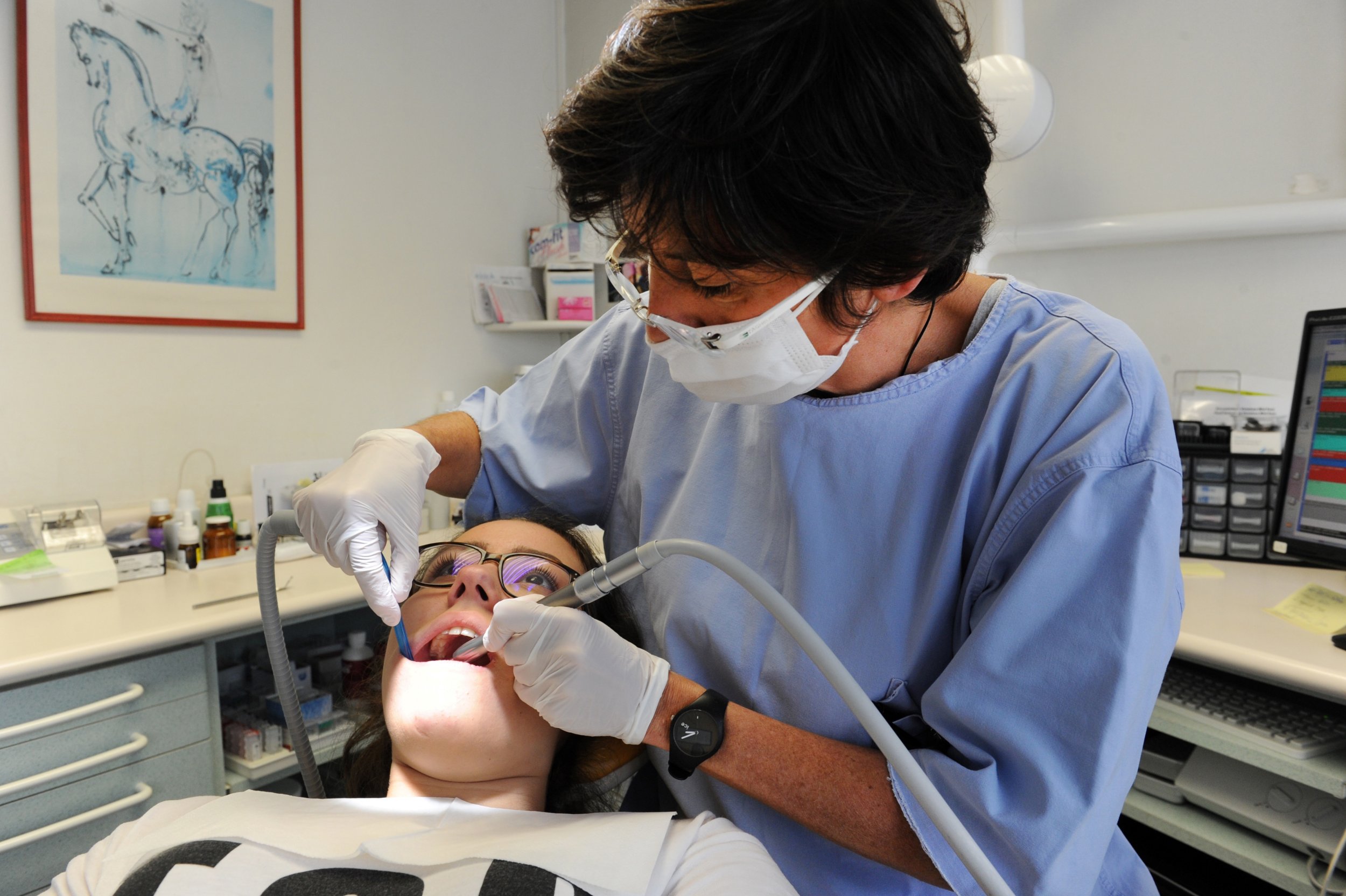 Your next yearly cleaning could entail a sex education lesson or even an STD test as dentists become concerned about more than just cavities. Rates of human papillomavirus (HPV) continue to rise, and with that comes an uptick in throat cancers caused by sexually transmitted disease.
Related: An STI That You Probably Don't Even Know About is Becoming Common and Resistant to Medications
In 2016, an analysis of health insurance claims conducted by FAIR Health, a nonprofit that manages health insurance billing, found cases related to oral cancers increased 61 percent between 2011 and 2015.
Traditionally, risk factors include smoking and alcohol, but over the past 15 years, new strains of oral cancer have become more common, thanks to HPV. Research published by the Centers for Disease Control and Prevention in 2015 estimated that HPV caused about 72 percent of oropharyngeal cancers, with 62 percent attributed to the HPV-16 and 18 strains.
Last year, Dr. Richard Jordan, D.D.S., and professor of orofacial sciences and pathology at the University of California San Francisco, spoke to trade publication Dermatology Times about the severity of the increase.
"By 2030 there will be more patients per 100,000 with mouth cancer, due to HPV, compared to cervical cancer," he said.
But many patients don't know the risks, according to Dr. Kenneth S. Magid, DDS. An associate professor at New York University's dental school, Magid runs his own private practice and said people are shocked to discover oral cancer could be caused by HPV—which is why dentists should be more involved in education and prevention.
"Every dentist should be screening patients not only for oral cancer, but for HPV," he told Newsweek. "The problem is, most dentists don't do the screening." Magid uses a screening device called Velscope as he says that early stages of cancer are hard to detect just by sight.
There might be an unquestionable need for more education, but do people really want to talk about STIs with their dentists, and vice versa?
A study published this month in The Journal of the American Dental Association looked at whether the profession was up to the challenge through focus groups. Study authors determined how much knowledge dentists had about the relationship between HPV and oral cancers, as well as their overall knowledge of the sexually transmitted disease and how likely they would broach the topic with patients.
According to study co-author and public health expert Ellen Daley of the University of South Florida, mosts dentists do feel obligated to discuss oral cancer with their patients.
"There was never a sense of like, 'No, I'm sorry I'm not doing that.'"
Unlike Magid, Daley isn't sure that dentists should be testing for HPV. "This question is controversial," she told Newsweek. There are swabs, rinses and tools that can detect oral HPV, but Daley says many of the cancers are located near the base of the tongue, making them harder to find.
Plus, she points out that knowing you have oral HPV could cause a lot of unneeded anxiety since 90 percent of cases clear up on their own without developing into cancer.
Instead, Daley believes dentists should focus on speaking about cancer prevention, which includes urging patients to get the HPV vaccine. Although many dental professionals she's spoken to are on board with having these conversations, they often don't know how to broach the sensitive subject.
Magid agrees that discussing HPV and oral cancer with patients could be awkward.
"You've got to be careful what you talk about, and in all honesty, talking to a 20-year-old about safe sex would probably not be the smartest thing to do," he said. "You open a can of worms where they start to question your motives."
His solution is to use the optional Velscope screening as an entry point to discuss oral cancer.
"What you've got is a perfect opportunity without seeming like a dirty old dentist prying into their sex lives."