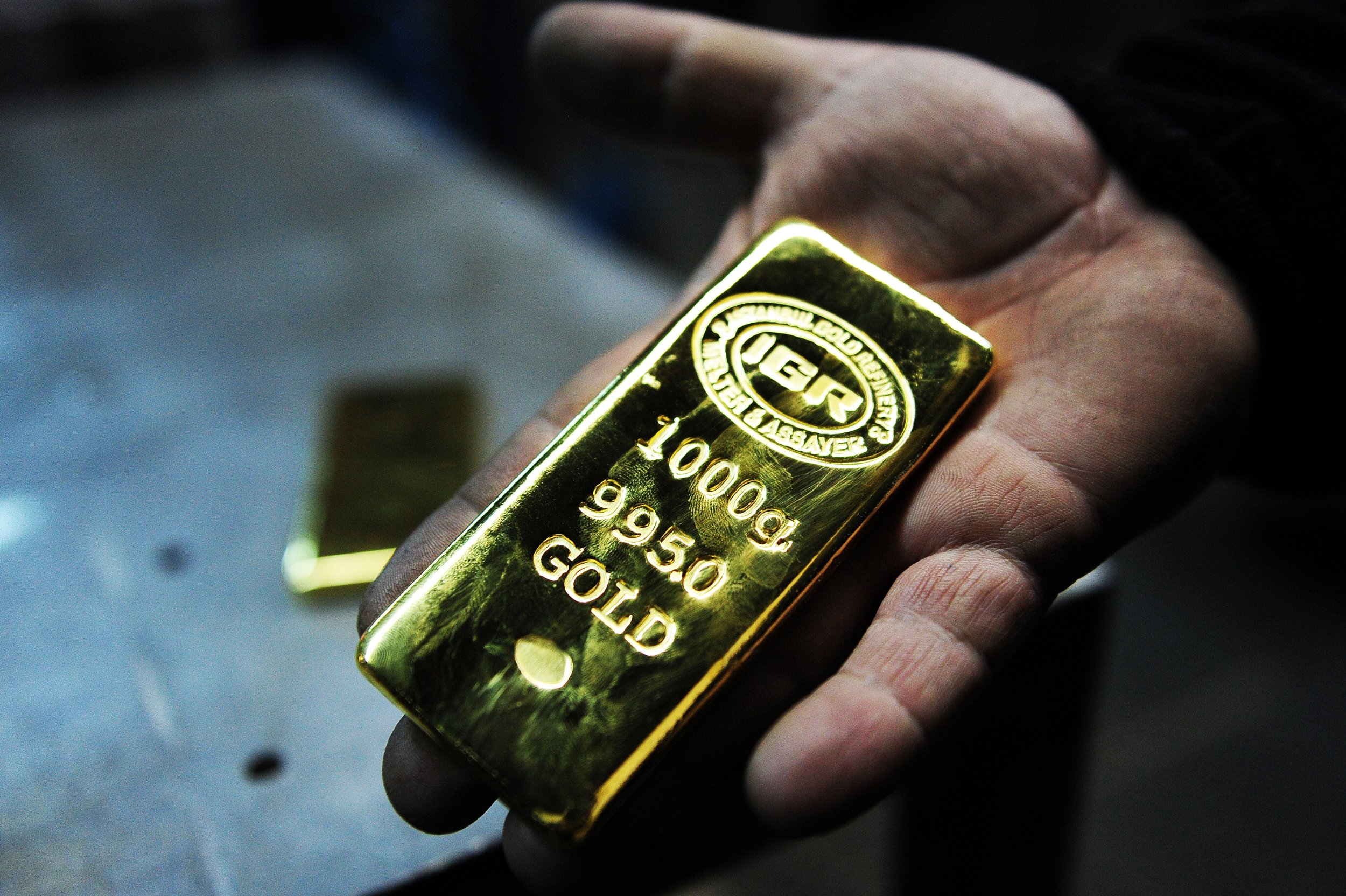 The gold used in smartphones, coins, and jewelry is fueling the Latin American drug trade and could be used to finance terrorist organizations.
The first part of a Miami Herald investigative series on the Miami gold trade published last week details how cartels are using illegally mined precious metal to launder "staggering amounts of money," similar to Africa's "blood diamonds," that are mined by forced labor and used to fund rebel movements.
Nearly a third of the United States' imported gold enters through Miami. After that, it can be melted down, sent around, and remelted, making its origin impossible to trace. Some of the batches are sent across the country to be turned into jewelry and bullion, while other batches are used in electronics because it is a good conductor and doesn't corrode, CNN first reported in 2016.
Along with drug cartels, terrorist organizations such as al Qaeda use gold to finance their plots, The Washington Post reported.
The current problem in Latin America was sparked by the United States' so-called war on drugs that took money away from kingpins and forced them to find another way to make cash.
This is how it works. Drug cartel associates first pose as precious-metal traders who buy and mine gold in Latin America, using profits from their cocaine sales to purchase the metal. They then sell it through front companies to refineries in the United States and other gold-buying countries such as Switzerland and the United Arab Emirates to cover up the criminality. This makes their gold clean, making the cartel associates appear as gold traders, not drug traffickers, The Miami Herald explains.
By using the drug profits to sell gold, the cartels can launder "staggering amounts of money," former U.S. Treasury special agent John Cassara told the newspaper.
The operation has ravaged the South American rainforest, where human rights abuses are rampant. Miners are treated as slaves, and prostitutes who set up camp next to the miners spread sexually transmitted diseases. At the time same, the use of mercury to find gold has annihilated the ecosystem. In 2016, Peru declared a state of emergency over widespread gold poisoning, according to The Miami Herald.
"A large part of the gold that's commercialized in the world comes stained by blood and human rights abuses," Julián Bernardo González, vice president of sustainability for Continental Gold, a Canadian mining company that holds legal titles and pays taxes on its operations in Colombia, told The Miami Herald.
Cracking down on the gold trade operations has been tough, mostly because it is so difficult to trace. But in March 2017, federal prosecutors in Miami charged three traders with money laundering after they bought $3.6 billion of illegal gold from Latin American criminal groups. And in 2015, the Department of Justice charged 30 operatives from Joaquín "El Chapo" Guzmán's Sinaloa cartel with using gold to launder $100 million in drug money.