Youth Pastor Arrested for Voyeurism After Teen Boy Spots Camera Hidden in Church Restroom
A youth pastor in Florida has been arrested after a teenage boy found a surveillance camera in the bathroom of his church.
David Patrick Nims, 37, was charged with one count of video voyeurism by a person 18 or older, who is responsible for the welfare of a child younger than 16. The charge is a second-degree felony. The charge can have the maximum sentencing of 15 years in prison, an additional 15 years of sex offender probation and a $10,000 fine under Florida State Law.
The Escambia County jail booked and later released Nims after he paid his $10,000 bond, according to a statement from the Escambia County Sheriff's Office.
The police report said a 14-year-old boy entered the bathroom of the Calvary Baptist Church where Nims works in Pensacola. The boy noticed the camera was pointed at him while using the restroom and immediately threw it away, the report said. He then went to tell his youth pastor about what he had found in the restroom.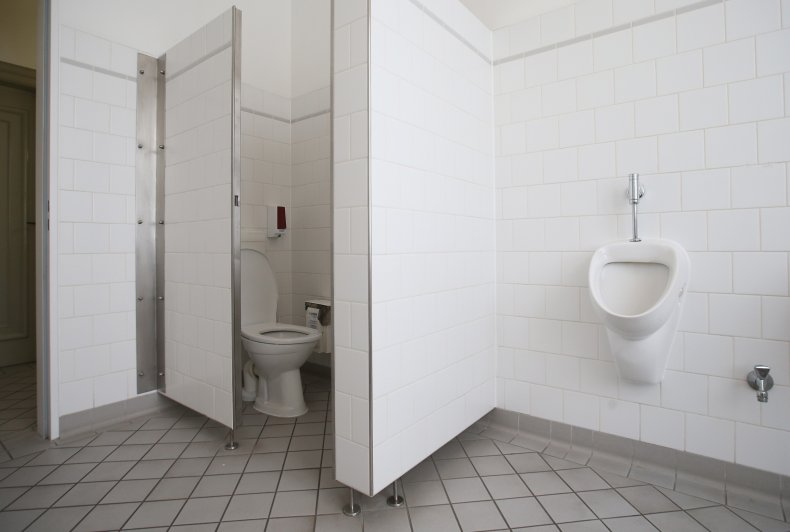 Officers from the Escambia County Sheriff's Department responded to the church on Sunday.
"Investigators assigned to the ECSO Special Victims Unit immediately began an investigation and identified [Nims] as the suspect," Escambia County Sheriff's Office said.
The surveillance footage taken by the camera was investigated and confirmed that the boy had been recorded using the restroom. The video also showed a face and clothing thought to be Nims, which witnesses confirmed to police. Witnesses were unable to identify a bathroom in the footage, leading investigators to believe a separate bathroom may have also been recorded, WKRG reported.
Nims serves as a volunteer director of youth ministries at the church. The church's pastor Walt Magah did not respond to Newsweek's request for comment. Magah released the following statement:
"We are grieved and saddened by the allegations and circumstances regarding the arrest of Patrick Nims. We are cooperating fully with law enforcement as they conduct their ongoing investigation and stand ready to provide care and ministry toward those involved and/or affected as information is shared with us, if it shared," Magah said to NBC 15 News.
The sheriff's department said in a statement that this is an ongoing investigation and additional charges may be brought up. In addition to the arrest, investigators have served a search warrant in the 7400-block of Hidden Valley Road, in order to further investigate the incident. WKRG reported that Nims was ordered by a judge to avoid all contact with minors who were not family.
Newsweek reached out for comment to Calvary Baptist Church but did not hear back before publication.