Who Has the Most Subscribers on YouTube?
YouTube is one of the most popular websites on the internet, visited by hundreds of millions of people each day.
Attracting a dedicated following on the platform can therefore catapult somebody into extreme levels of stardom, with lifestyle vloggers, gamers and amateur musicians all building lucrative careers as content creators.
For those who are just getting started, it's all well and good trying to cater to the fickle YouTube algorithm, but if you really want to make it a full-time occupation then you are going to need a loyal pool of subscribers. After all, it's these fans who reliably consume videos, sign up for notifications and generally support their favorite creators on a daily basis. Without them, a YouTuber's ad revenue and sponsorship deals would take a huge hit.
Of course, getting a strong subscriber base and keeping it are two different things. There are various reasons why somebody's channel might dip in popularity, whether it's because their content starts to grow stale, they say something offensive, they shoot themselves in the foot by getting embroiled in personal controversies, or they betray the trust of their fans. Either way, it can be harder to stay on top than it is to make it there in the first place.
In short, to earn subscribers on YouTube you need to have charisma, staying power and engaging content that keeps people constantly coming back for more. But which channels have truly mastered this art?
Which YouTube Channel Has the Most Subscribers?
The answer to this question depends on how you choose to qualify it. After all, there are independent content creators who primarily make their living on YouTube and then there are major brands that just happen to have a presence on the site.
If you count the latter, then the channel with the biggest following is actually T-Series. With 199 million subscribers, it vastly eclipses its nearest competitor, which is YouTube's own movie distribution service (where you can rent the latest releases).
If you have never heard of T-Series, it's an Indian music record label, primarily known for distributing the soundtracks of Bollywood films. They have a vast library of content (with over 15,000 uploads at the time of writing), so it's not too surprising that they have managed to accrue such a large audience.
Not only do they have the most subscribers on YouTube but, according to analytics website Social Blade, they also have the most cumulative views of any channel (171 billion as of November 2021). Speaking of which, their most popular upload is the music video for the Hindi song "Vaaste," performed by Dhvani Bhanushali and Nikhil D'Souza, which alone has over 1.3 billion views.
Newsweek has reached out to the T-Series PR team for a comment on the unrivaled success but, at the time of writing, has received no response.
After T-Series and the YouTube Movies account, the channel with the third most subscribers is Cocomelon (122 million), an entertainment show for preschool-age children that specializes in nursery rhymes. Again, this is a subsidiary of a major company and so is not really an independent creator.
Then, in fourth place, you have the official account for Sony Entertainment Television (India) with 120 million subscribers and the generic YouTube Music channel coming in at fifth.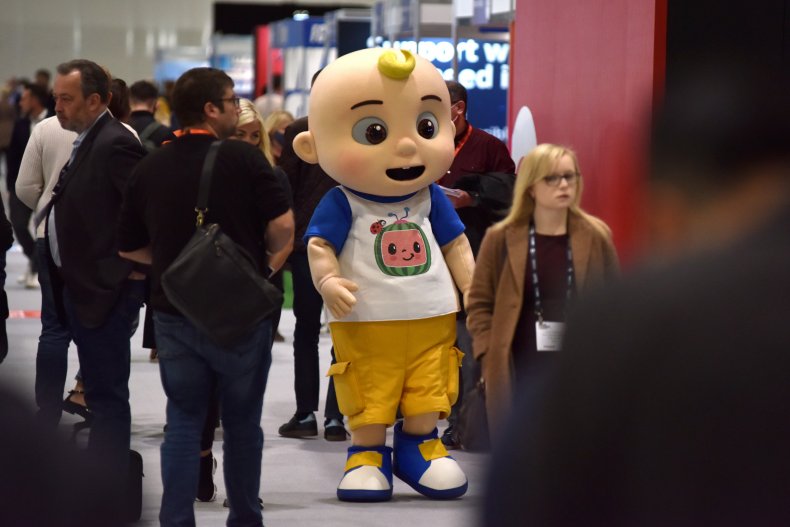 Who Is the Individual YouTuber With the Most Subscribers?
Of course, when most people ask: "which YouTube channel has the most subscribers," they are likely referring to individual content creators, as opposed to record labels that just happen to own the rights to popular music tracks.
In that case, the person with the most subscribers is Felix Kjellberg, better known as PewDiePie. In fact, he actually held the overall record for quite a long time, until he was overtaken by T-Series in 2019.
With over 110 million subscribers, the Swedish 32-year-old is comfortably leading the pack as far as individual content creators are concerned (his nearest rival is the child vlogger Like Nastya). He rose to prominence with his Let's Play videos that were initially geared towards horror games—and overreacting to their jump scares—but he has since branched out to cover all kinds of media and to produce general comedy videos.
Ironically, one of his highest performing uploads is actually the one in which he congratulates T-Series for taking away his top spot, as this one has accumulated a staggering 218 million views.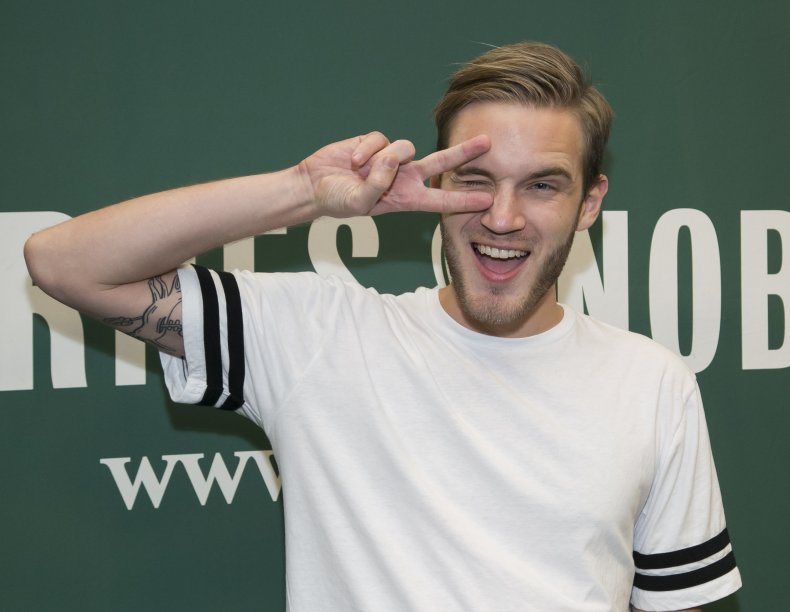 Newsweek already has a separate piece investigating the lasting popularity of PewDiePie's content, given that he has managed to retain his audience for over 10 years now. Part of his enduring appeal is how he injects comedy into whatever he is doing, how he courts controversy in a way that keeps him in the zeitgeist, and how he uses body language to make himself appear relatable to his fans.
It's not always been smooth sailing for Kjellberg though. For example, he came under fire in 2017 for anti-Semitic comments that ultimately cost him a job with Disney.
Interestingly, while PewDiePie has more subscribers than any other bona fide YouTuber, he does not have the most views. That distinction actually belongs to the aforementioned Like Nastya, who has over 64 billion hits on her videos.
Other YouTube channels with a remarkable amount of subscribers include MrBeast (who recently finished work on a real life Squid Game) and the kid vloggers Vlad and Niki.