YouTube's ACE Family Criticized After Video Shows Austin McBroom Buying Child a Phallic-Shaped Lollipop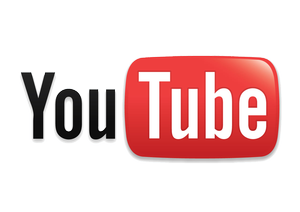 Fans of popular YouTube family, the ACE Family, had a disturbing video pop up on their feeds.
Originally posted on Austin McBroom's Snapchat earlier this month–and quickly recorded and posted to Twitter Wednesday– the video shows the 26-year-old buying a young child a sexualized-looking lollipop.
"Show Catherine what you have in your hand," McBroom says in the video, as the child holds and licks the phallic-shaped candy.
The video below may be disturbing to some viewers.
Whether they were fans of McBroom or not, many people found the video "disturbing." One even called out YouTube to do something about their creators "sexualizing a little kid."
"Hey, @YouTube one of your content creators think that sexualizing a little kid is funny," a Twitter user wrote. "@AustinMcbroom, and also this little girl is his fiancée's child and that just adds a whole other layer of grossness. @TeamYouTube, I hope you don't care more about money than children."
The identity of the child is not known. While McBroom is a father of two girls, both of them are younger than the girl shown in the video. Some claimed the girl in the video is related to McBroom's wife.
The Ace Family were unavailable for comment, but have remained active on all social media platforms. Some fans have grown weary of the YouTube family not addressing the recent scandal.
"So you just gonna ignore the video going around of you buying the girl the lollipop," a Twitter user questioned. "You probably praying for people to stop talking about it because you know that's gonna ruin your career; which means no more Gucci, no more Supreme."
The family of four has garnered over 15 million subscribers, and has promoted their channel as "fun family times." First starting their channel in 2016, the ACE Family has a team of loyal fans.
"I'm still very much a part of ACE family and always will be. Thank you @AustinMcbroom @CatherinePaiz for doing what y'all do," one fan tweeted. "I love y'all!! As for all you close-minded haters, how about take y'all's negativity elsewhere. Thanks. #AceFamily."
The ACE Family are looking to continue operating business-as-usual. Their latest YouTube posting on Wednesday, "The ACE Family Night Time Routine" which currently has over 3-million views.
Despite loyal fans, some viewers are comparing the family to disgraced YouTube creator Logan Paul.
"Austin McBroom only be 'respectful' to Catherine and the girls," one viewer commented. "How he acts and treats people is absolutely disgusting. So disappointed at the lollipop vid."
"Damn ace family messed up bad ... like Logan Paul messed up," another viewer added. "Y'all basically in the same category now."
Newsweek reached out to McBroom for comment but did not immediately hear back.