YouTube may have shadowbanned its biggest content creator, and his fans aren't happy about it.
On Thursday, a handful of YouTube creators and viewers noticed PewDiePie's channel wasn't readily accessible in YouTube's search feature. This could imply the streaming platform has shifted its algorithm in a way that lessens the YouTuber's impact and availability on the app.
In addition, when simply searching PewDiePie's name, only one of his videos shows up, and it's not listed first. At the time of publishing, nine videos were readily available before PewDiePie's "I Went Creative Mode In Minecraft," a gaming video the YouTuber uploaded a year ago. It has 10 million streams.
It begs the question: how did the YouTube channel with the most subscribers become so difficult to access?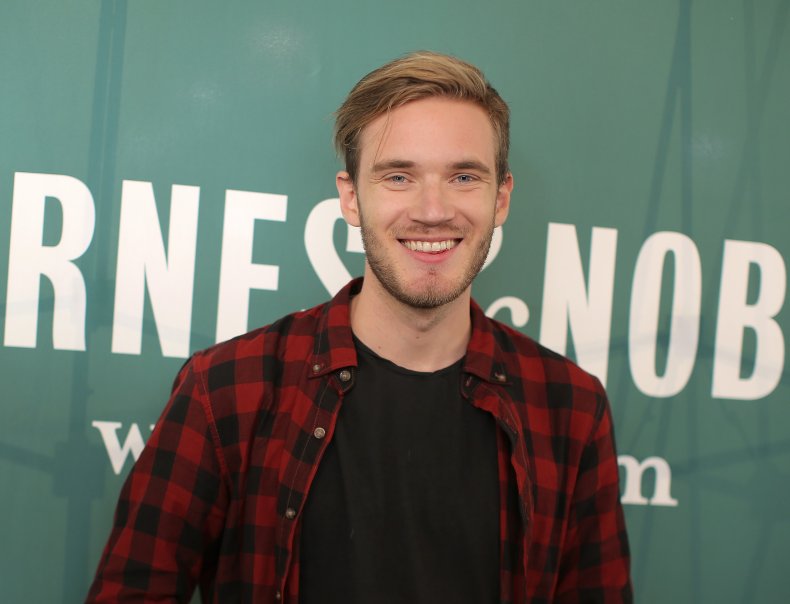 A screen share of a search request shows Twitter user @Splatter_Cake exploring why there isn't a direct link to PewDiePie's channel when his name is searched. By watching the video, it's apparent that other creator channels still have a direct link.
They weren't the only one to question it. A YouTube video by TheQuartering also questioned if PewDiePie was being slighted by the video platform. They explained the motive behind shadowbanning, which is apparently a decision by an app or online community to lightly prohibit a creator from "interacting with an online community." The goal appears to be making it more difficult for the creator's content to be seen while not making it publicly apparent that they've been removed from a place of high traffic.
Whatever the reason, if YouTube did make a conscious decision to shadowban PewDiePie, it's instilled some fear in other creators. "Well we all know youtube is likely to say it was 'just a glitch' but if they can do this to the platforms largest creator what's to stop them from coming for us," TheQuartering's caption read.
PewDiePie's channel can still be accessed by searching his name, scrolling to find a video made by the creator, and following the video's own link to his channel. That's a much slower process than simply typing his name and clicking the channel, which, until Thursday, was an option taken for granted.
PewDiePie has the most subscribers on the entire platform with 154 million. His channel also boasts over 26 billion views on all of the videos he's been uploading since 2010. There's no sign of him slowing down, either, unless YouTube really is trying to move viewer attention elsewhere.
Newsweek reached out to PewDiePie and YouTube for comment on the alleged shadowbanning.