YouTube Gaming Creator Tournament Featuring 'Call of Duty': Bracket, Rules and How to Watch
YouTube has announced a new Call of Duty tournament featuring creators and celebrities. The YouTube Gaming Creator Tournament featuring Call of Duty will give $100,000 to Hire Heroes USA, a program that helps find jobs for military veterans. The tournament will feature a wide array of players, such as DJ Dillon Francis and pro gamer Courage.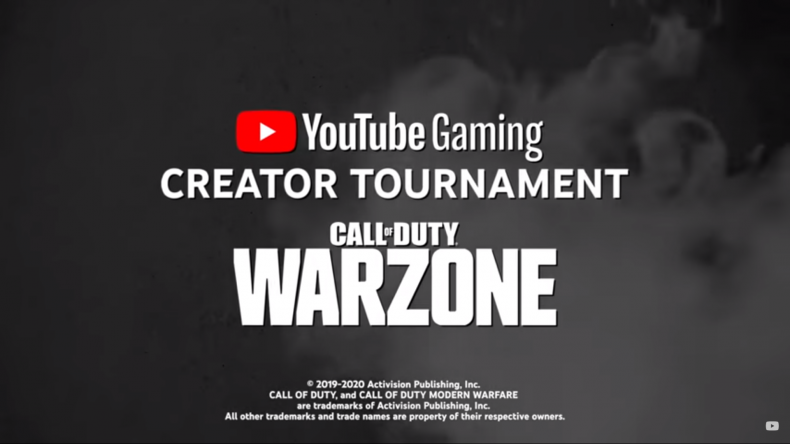 The program will take place this Friday at 1 p.m. ET.
"We have a unique opportunity to not only entertain fans at home but also give back to an important charity which supports our heroic troops," said Ryan Wyatt, head of gaming at YouTube. "I can't lie, I'm a tiny bit jealous I won't be in the tournament but I'll definitely be tuning in."
YouTube Gaming Creator Tournament Featuring Call of Duty Rules
The rules of the creator tournament are fairly unique. Each team captain picks a single partner who will move through the bracket consisting of two rounds. The first has teams playing up to 10 games of Warzone in three hours, with the top three scores from each team being added up. The two teams with the highest scores then move on to the final round, where they will go head to head in a match. The team with the highest combined scores from both games wins the whole tournament and gets to donate the money.
Here are the team captains for the event, though their partners have not been revealed yet.
Where to Watch YouTube Gaming Creator Tournament
The tournament will be streamed on the Call of Duty YouTube channel with commentary from eSports legends Alex "Goldenboy" Mendez and Chris "Puckett." It doesn't look like these creators will be streaming from their own platforms or channels, meaning this is the only way to properly tune in.
This tournament is a welcome addition for those missing the Warzone streamer events. Warzone Wednesdays has been on hiatus the last two weeks (though is expected to come back next Wednesday), and viewers have been clamoring to see who might compete. It's interesting to see a Call of Duty tournament without usual faces like Ninja or TimTheTatMan because they aren't streaming on YouTube. Though they may post their clips and VODs to Google's platform, they don't stream on YouTube making them seemingly ineligible.
Will you be watching these DJs and content creators battle for charity? Tell us in the comments.