YouTube: As Brands Flee, InfoWars' Alex Jones Says His Account Is Being Censored
Google-owned video platform YouTube has rubbished claims made by conspiracy theorist and InfoWars host Alex Jones that his account is being targeted for deletion.
But YouTube confirmed that several advertisers recently requested not to be associated with his controversial outlet.
On March 3, Jones tweeted that his YouTube profile, called The Alex Jones Channel, had been frozen amid warnings that "all 33 thousand videos" would be erased within 24 hours. He created another account, InfoWars Censored, which has since gained around 16,000 subscribers. But two days later, the primary account remains active. So, what happened?
Speculation over a total ban of the sensationalist channel, which boasts more than two million subscribers, gained traction following reports that it had received content strikes for videos claiming that David Hogg, a survivor of the Parland, Florida school shooting had been told what to say in TV interviews and was a crisis actor.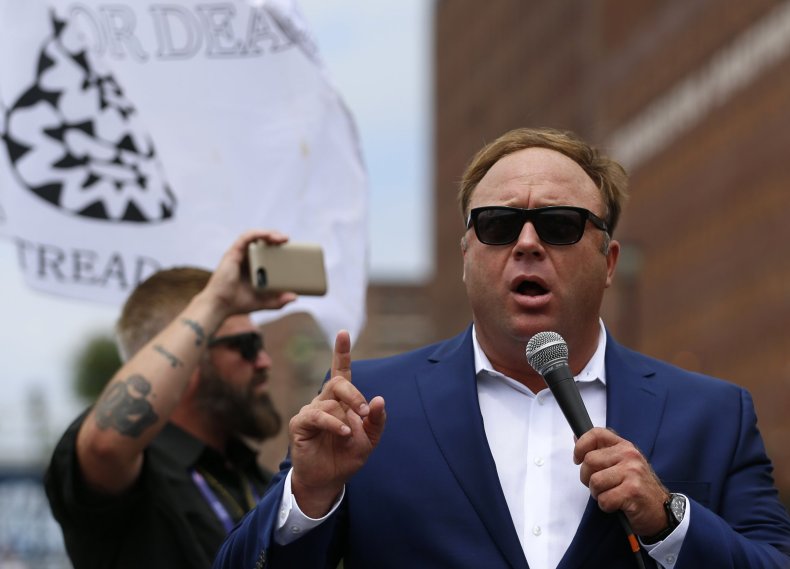 YouTube's policy states that any account given three strikes faces deletion. Under the in-house system, the first strike is a warning, the second a temporary suspension and the third a termination. Strikes expire after six months but can also be appealed, YouTube said.
A spokesperson told Newsweek on Monday, March 5, that at the time of Jones' tweets it had no plans to delete his channel or erase his videos and stressed that it does not notify content creators before termination occurs.
Furthermore, the representative confirmed that, as reported by CNN, major brands including 20 Century Fox and Nike were abandoning all links to his channel after it emerged ads had been hosted there without their knowledge.
The news came after InfoWars' Washington D.C. bureau chief Jerome Corsi claimed that his own YouTube account had been terminated. Corsi later tweeted that ex-Google executive Eric Schmidt was a "hard-left thief." Screenshots showed his content had violated YouTube's harassment rules.
In February, as reported by Bloomberg, YouTube was forced to admit that its moderators may have taken some right-wing channels and videos offline by mistake. "We'll reinstate any videos that were removed in error," a spokesperson said.
The month prior, YouTube CEO Susan Wojcicki pledged the site would hire 10,000 new employees to address content that might violate its policies. Critics, however, recently complained after conspiracies surrounding the Parkland, Florida, shooting managed to become the top "trending" content on the website.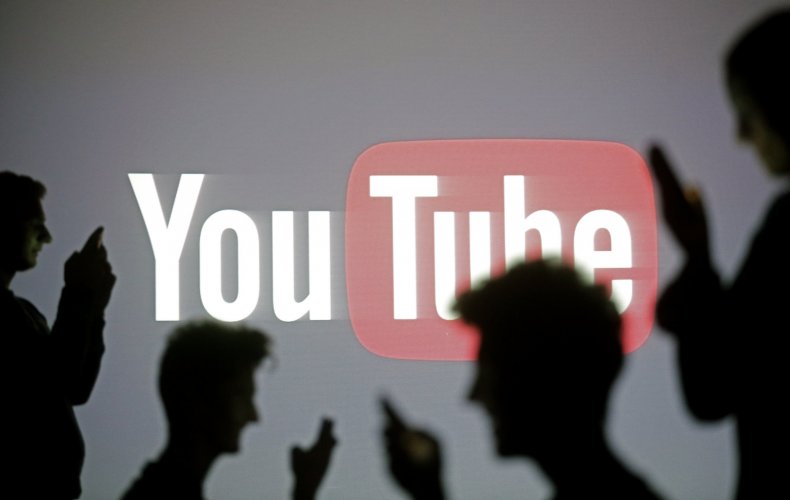 A 'source' in marketing
In a video on the seemingly under threat InfoWars channel, published March 4, a raspy Jones claimed his account was facing "the biggest censorship we have ever seen." He said that he had a source within YouTube, indicating his mystery contact worked in the marketing department.
He claimed there was a "mutiny" inside YouTube, likening it to the "deep state."
Jones said: "I have talked to some people that work at YouTube that are pretty high level, those are obviously off record, they have gone in and looked at the accounts, and they say the problem is YouTube gives too many people access, Google does, to the people that work at YouTube. And so, there are tens of thousands of people who have access and you have got SJWs [social justice warriors] that, as an act of rebellion, just like the deep state won't do what the president says even though its constitutional, there is a mutiny inside YouTube."
He added: "I was told that by a source who could look into our account, but he couldn't change it, because he was in a different division of YouTube. But he was high level, in marketing, but he wasn't one of the moderators."
In the past, InfoWars has been tied to a plethora of outlandish conspiracy theories, including "Pizzagate," which detailed an alleged child abuse ring in Washington D.C. linked to Hillary Clinton and claims that the 2012 shooting at Sandy Hook Elementary School in Connecticut was a hoax. In 2015, Jones published an interview with then-presidential candidate Donald Trump.