Surviving the Adpocalypse: Why YouTube Creators Embrace Merch
It's been over a year since the "Adpocalypse," a complex restructuring of ad revenue shares, struck YouTube content creators.
When it first hit, top creators were blindsided when their ad revenue dropped drastically. Philip DeFranco (bolstered by about 6.1 million subscribers) claims he lost 80 percent of ad revenue on his channel. Ethan and Hila Klein, who helm h3h3productions (a subscriber base of about 5.8 million) lost about 15 percent of their revenue.
"'Adpocalypse' changed things for a lot of people," Geoff Ramsey, co-founder and executive producer of the production company Rooster Teeth and Achievement Hunter, told Newsweek. "People who were solely relying on a paycheck from YouTube every month realized that may not always be there. So people look to other areas to pay the bills."
Many creators had to quickly adapt to diminishing returns and find other avenues, including Patreon, a service that allows subscribers to fund their favorite personalities directly, and Twitch, a live streaming platform that rivals YouTube. But offline, a growing trend among content creators has been the launch of their own merchandise.
"It's been harder and harder to make a living and pay bills on revenue from YouTube," Parker Coppins, creator of the Parker Games channel and star of Parker Plays on Disney XD told Newsweek. "And so people have been going to merchandise as a way to compensate for some issues we had with monetization. I've watched thousands of hours of a creator's videos and I realize that I only made them one or two dollars. That's how monetization works."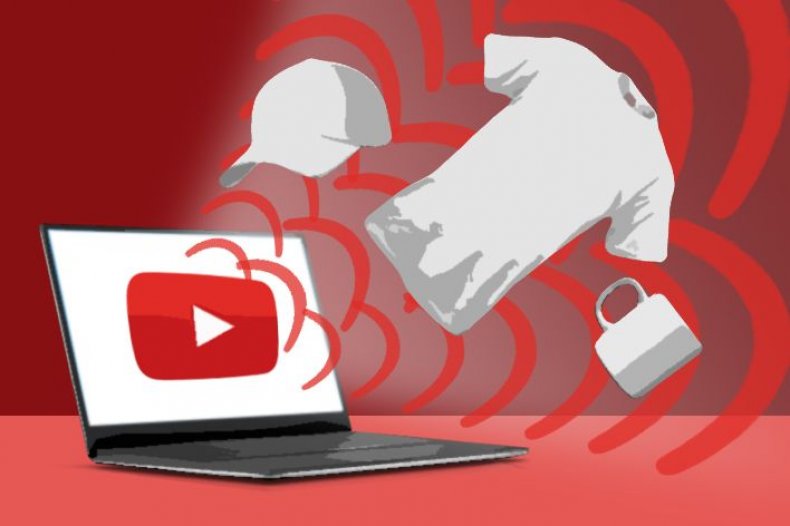 THE RISE OF MERCHANDISE
"Honestly, I knew YouTubers ten times bigger than us who tried to sell shirts years ago and couldn't move one," Rocco Botte of Mega64 told Newsweek. "It's because they (and a lot of other personalities) focused all of their attention and audience to only stay on YouTube. That's never been us."
Mega64, started by Rocco Botte, Shawn Chatfield and Derrick Acosta, is a group formed in 2003 that upload comedy skits, shorts, and podcasts. They began their careers selling DVDs of their videos with special features before a friend of the group made them their own Mega64 shirts, which inspired them to do go into merchandising.
"We never relied on YouTube ad revenue early on, so we were one of the first to start developing the merchandise side of our business," Acosta said. "Now other YouTubers are finding themselves forced to go down the same path."
Prior to the "Adpocalypse," many creators made enough revenue just being focused on making more videos. But as algorithms change and advertisers become more involved in where and how their ads appear on videos, YouTubers are forced to adapt on the fly.
"It's just smart to not have all your eggs in one basket," Ramsey said. "Also, if your audience has an appetite for [merchandise] give it to them."
While unfortunate, the shift in priorities from content creators in the end should make them more self-reliant and give them more freedom to create and connect with their fan base. In the case of Rooster Teeth, merchandising accounts for 20 percent of the company's revenue, only five percent less than what ad revenue brings in so it can be a reliable supplemental income.
"Merchandise has always been a huge part of Rooster Teeth. Next to our FIRST membership, which is our subscription, it's our biggest priority in the company," Ramsey said. "We really pride ourselves in how well of an operation that we managed to build over the last 15 years. Merchandising is something near and dear to us, and we care intimately about it because it's the reason why we're here."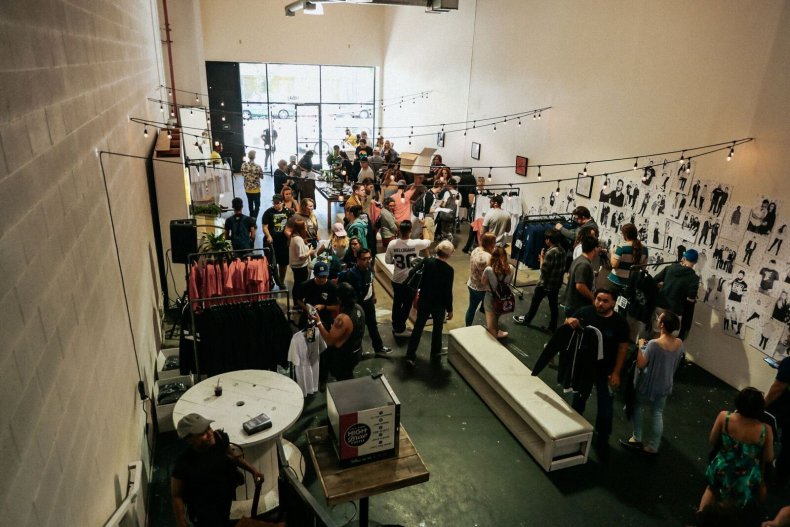 CREATING SOMETHING YOU'D WEAR
Merchandising is much more than just a solution to bring in revenue, it's a great way to build one's own brand. How a content creator does that varies with every person, but when it comes to merchandising a similar mantra is apparent: Make something you yourself would want to wear.
"For me personally, it's the fact that I can't stand feeling like a billboard when I wear clothes. It's long been a problem where I refuse to wear Rooster Teeth merchandise," Ramsey said. "Even though Rooster Teeth is like a second child to me and I love it and am proud of it, I just don't want to walk around like a neon billboard with our logo on it."
Ramsey launched his own line of merchandise, after Ezra Cooperstein, President of Rooster Teeth, challenged him to make his own clothes devoid of any branding.
"It's very selfish to make your own clothing line. And I will 100 percent acknowledge that I do it very selfishly," Ramsey said. "I only want to make clothes that I want to wear. If other people want to wear them that's awesome and I'm happy to make it for them. but if no one ever bought them to I'd be just as happy because I get to wear free clothes that I like."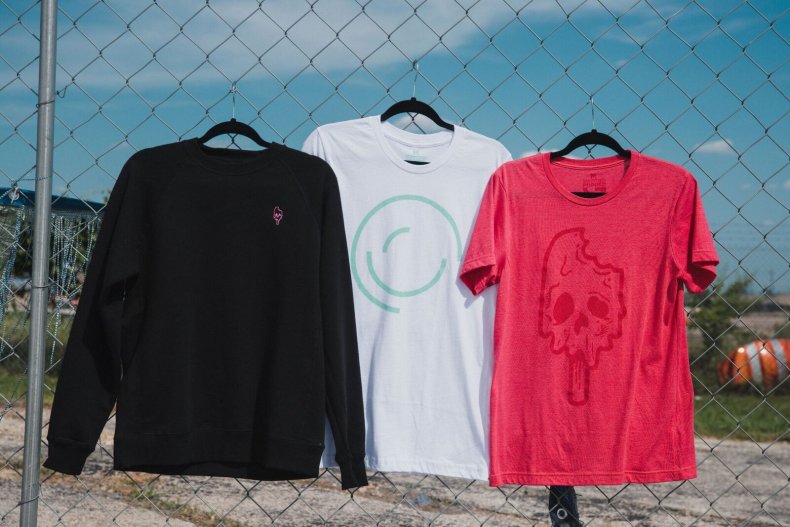 That doesn't mean YouTuber merch can't have come with some sort of branding or identity. The Mega64 crew come up with designs based on their unique interests and styles, something that fans of the site would understand, whether it's Rocco's love of Japanese culture or Derrick's fondness for psychedelic rock.
"The rules for a Mega64 shirt are that it it has to vaguely be tied to video games and somehow feature the number 64," Derrick said. "I think as time goes on, we've even started playing fast and loose with those rules but that is kind of the thread that ties every design together.
"I think our stuff works because it DOES tie into gaming culture and our own brand specifically, but not as extreme as any other company doing it," Rocco said. "People who play games don't need to have every shirt have controllers on it."
MERCHANDISING MADE EASY
Coppins said he would often purchase a shirt from a YouTuber he loved, but wouldn't wear it because it was uncomfortable or the design might not be the best. He didn't want fans to experience that same feeling. He also experienced his own horror stories when creating merchandise through other sites. This led him to create Merch for All.
"With Merch for All, me and my family started that as a solution for YouTubers because we were so tired of the current solutions and their products," Coppins said. "And the payments, I've heard so many horror stories of people not getting paid, being paid with scraps."
Keeping the creator in mind, Coppins and Jerome Aceti teamed up to bring creators as much money as possible, while also giving fans the highest quality product possible. Two years later and Merch for All has partnered with more than 250 creators and works with designers and other companies to bring the best quality products.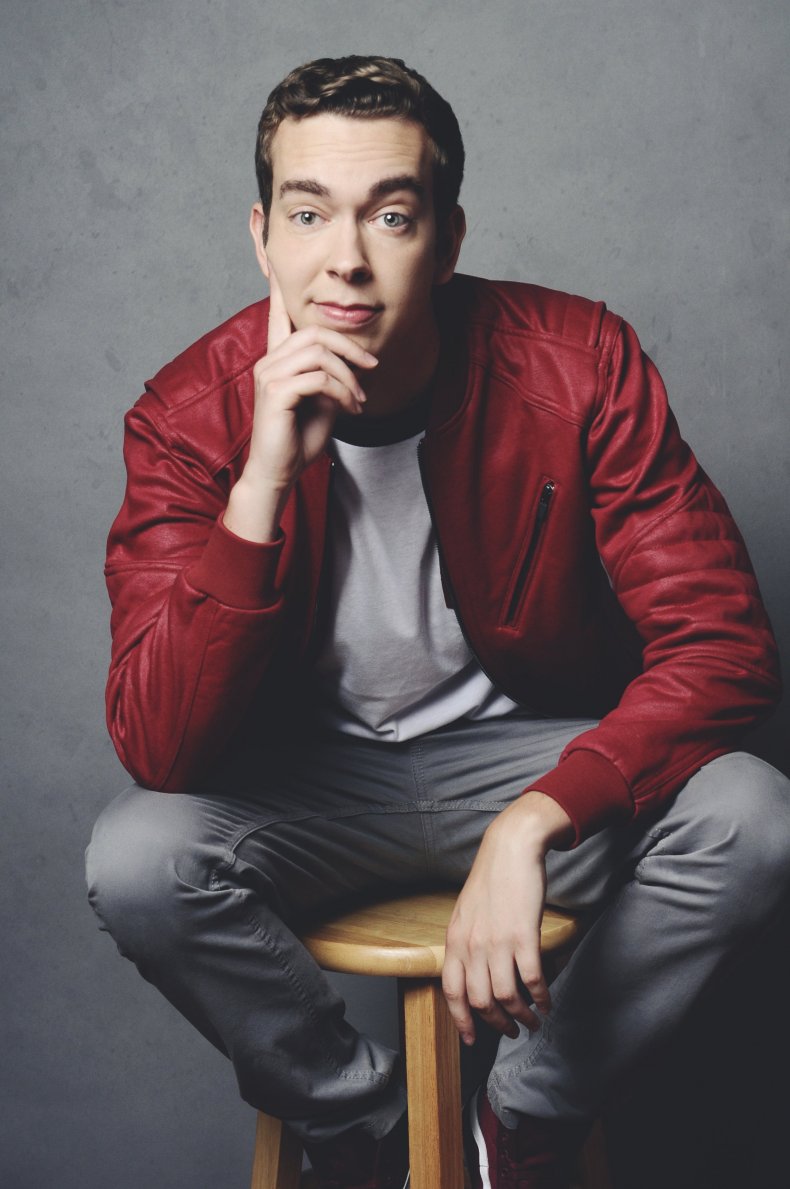 Even YouTube itself is getting in on the merch trend. During VidCon 2018, the platform announced new ways to help creators make more money including a new merchandising tool that will make it easier for viewers to purchase merch from their favorite YouTubers.
Partnering with TeeSpring, U.S.-based channels with at least 10,000 subscribers can work with with them to design more than 20 different products from mugs to shower curtains. Joshua Slice, the creator of Lucas the Spider, sold more than 60,000 plushies of his character and generated upwards of $1 million in only 18 days.
YouTubers can receive design support from TeeSpring as well as bonuses and incentives for posting their merch. For example, for every item sold a creator can earn $1. And more partners are on the way.
As more and more YouTubers become less reliant on the ad revenue, the opportunities for merchandising and the various avenues to bringing merch to their fans has grown but there are still plenty of hurdles for new channels and creators.
And if you really want to get into merchandising, it goes back to that mantra.
"Make something that you would want to wear. Something you're proud of," Ramsey said. "I'm advertising myself. If you're going to make merchandise for your audience make sure to make it for you as well."
With the effects of "Adpocalypse" still being felt, patience and perseverance have become key to making it in the YouTube business.
"YouTube looks easy, but it takes hours and hours of hard work and sometimes you get no views. My first year I got 10 subscribers," Coppins said. "You have to keep pushing because who knows when that next video will hit some kind of suggested feed and you're everywhere. So keep pushing, keep uploading and just be yourself."