YouTube Follows Netflix in Cutting Video Quality to Cope with Demand During Coronavirus Outbreak
YouTube will temporarily reduce the video quality for its European users to prevent overwhelming internet networks as citizens flock online during the COVID-19 outbreak.
The Google-owned platform said today the decision had been made after an appeal from the European Union industry chief Thierry Breton, who suggested websites could help ensure the "smooth functioning of the internet" by downgrading video quality from high-definition to standard definition.
Doing so may result in a worse picture quality for a period of time, but would free up bandwidth for users who are now being forced to work or learn from home, Breton said.
A YouTube spokesperson told Newsweek, "While we have seen only a few usage peaks, we have measures in place to automatically adjust our system to use less network capacity.
"Following the meeting between Google's CEO, Sundar Pichai, YouTube's CEO, Susan Wojcicki, and Commissioner Breton, we are making a commitment to temporarily default all traffic in the EU to Standard Definition. We will continue working with member state governments and network operators to minimize stress on the system, while also delivering a good user experience."
It remains unclear if other video platforms — including Hulu, Apple TV+, and Disney+ — will adopt similar policies. Each company has been contacted for comment by Newsweek.
Amazon is taking the same approach with its Prime service. A spokesperson told Newsweek, "We support the need for careful management of telecom services to ensure they can handle the increased internet demand with so many people now at home full-time due to COVID-19.
"Prime Video is working with local authorities and Internet Service Providers where needed to help mitigate any network congestion, including in Europe where we've already begun the effort to reduce streaming bitrates whilst maintaining a quality streaming experience for our customers."
The move by YouTube — which will impact the E.U. and U.K. for 30 days and isn't expected to impact the U.S. — was first reported by Reuters, which noted the deal will be subject to further review. Video currently accounts for approximately 60 percent of global internet traffic, analysis suggests.
Yesterday, Netflix also confirmed that some E.U. citizens would see a reduction in video quality as it was slowing down the speed — or bitrate — at which shows are streamed to its users.
"We estimate that this will reduce Netflix traffic on European networks by around 25 percent while also ensuring a good quality service for our members," the company wrote in a statement.
According to Variety, an HD video stream consumes up to three gigabytes of data per hour, compared to approximately one gigabyte of data for a stream in standard-definition.
E.U. chief Breton has welcomed the moves by YouTube and Netflix on Twitter, applauding the CEOs of both companies for showing a "strong sense of responsibility" following their discussions.
"Millions of Europeans are adapting to social distancing measures thanks to digital platforms, helping them to telework, e-learn and entertain themselves," he said. "I warmly welcome the initiative that Google has taken to preserve the smooth functioning of the internet during the COVID-19 crisis by having YouTube switch all E.U. traffic to Standard Definition by default.... We will closely follow the evolution of the situation together."
Telecommunications giant Vodafone found that its network internet usage recently surged by up to 50 percent in some European countries, likely as a result of users being at home during lockdowns imposed in an attempt to limit the spread of the spreading novel coronavirus, The Guardian reported.
This article has been updated with additional comment from Amazon.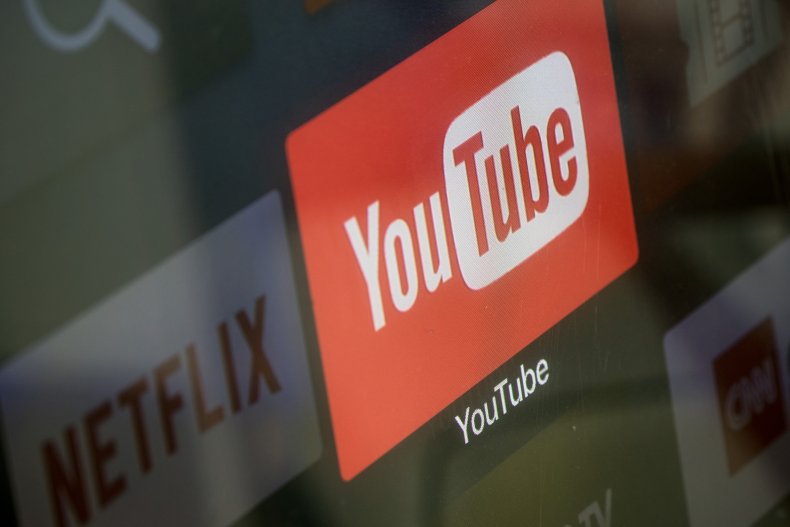 YouTube Follows Netflix in Cutting Video Quality to Cope with Demand During Coronavirus Outbreak | Tech & Science