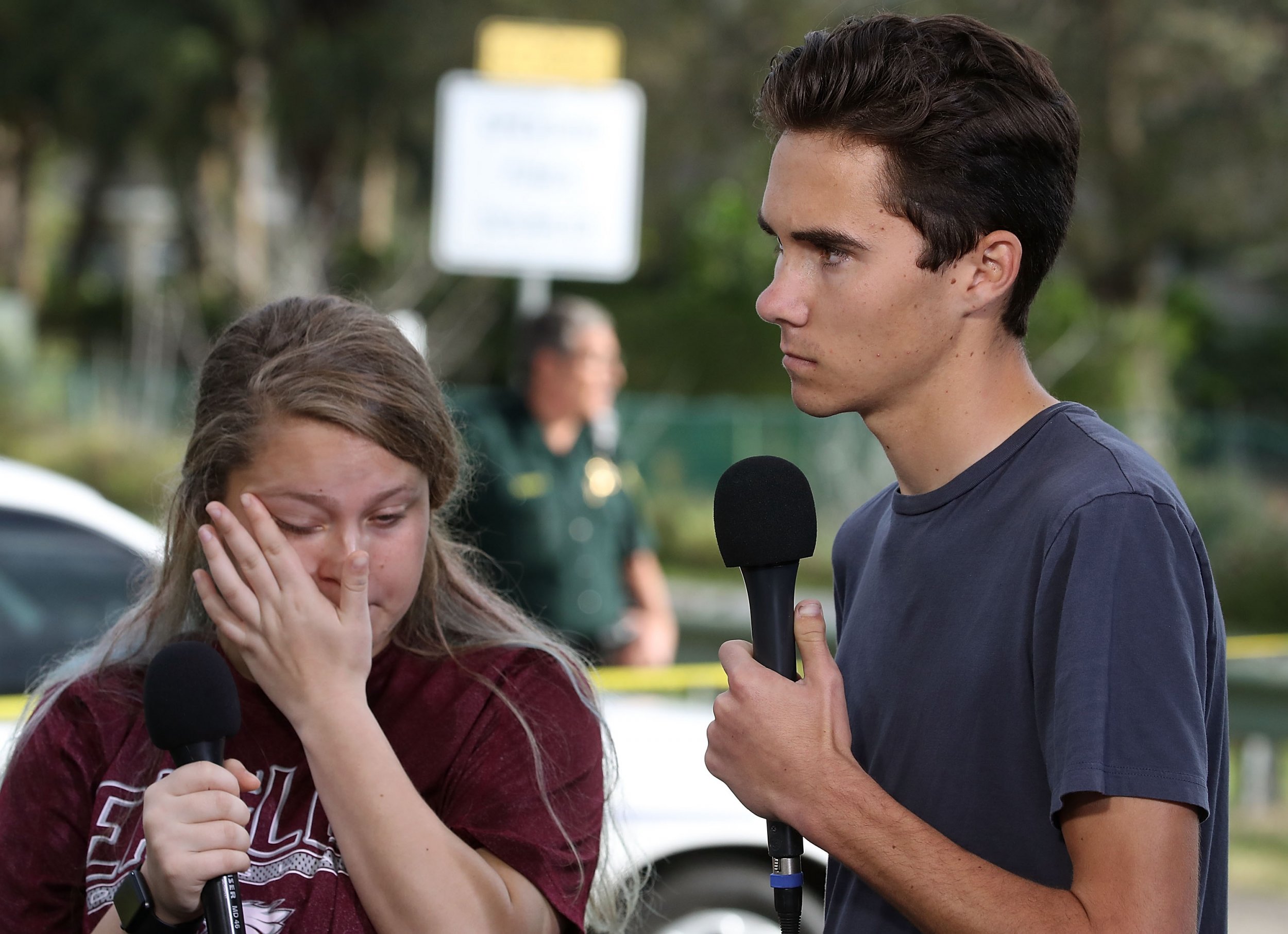 A conspiracy video that claimed a survivor of the Parkland, Florida, school shooting was a "crisis actor" became the No. 1 trending video on YouTube and Facebook on Wednesday morning.
First uploaded on Tuesday, the video claimed that student David Hogg, 17, from Marjory Stoneman Douglas High School was a paid actor and suggested that he attends crisis events for publicity.
Titled "DAVID HOGG THE ACTOR....," the video featured a clip of Hogg telling CBS he had an argument with a Los Angles lifeguard. The video's poster encouraged other users to post "exposing" videos.
Following several critical news stories and tweets, YouTube removed the video later on Wednesday morning. The company said it was removed for violating its community guidelines.
"The video should have never appeared in Trending," a YouTube representative told Business Insider in a written statement. "Because the video contained footage from an authoritative news source, our system misclassified it. As soon as we became aware of the video, we removed it from Trending and from YouTube for violating our policies. We are working to improve our systems moving forward."
A second statement from a YouTube spokesperson said, "Any video flagged to us that violates this policy is reviewed and then removed. We're committed to making more improvements throughout 2018 to make these tools faster, better and more useful to more users."
Hogg is one of many students from the school who have made media appearances. During these appearances, he has strongly expressed his views and called for tighter gun control laws.
"I am not a crisis actor," Hogg told CNN's Anderson Cooper. "I'm someone who had to witness this and live through this, and I continue to be having to do that."
In a written statement to Business Insider, Facebook Head of Content Policy Mary deBree said, "Images that attack the victims of last week's tragedy in Florida are abhorrent. We are removing this content from Facebook."
Benjamin Kelly, an aide to Republican Florida state Representative Shawn Harrison, was dismissed from his position after he emailed a Tampa Bay Times reporter claiming that David and another senior at the Parkland school, Emma Gonzales, 18, were crisis actors.
On Wednesday, students from California's Redondo Shores High School attempted to "expose" Hogg, claiming that he never attended Marjory Stoneman Douglas High, is an actor and wants to work for CNN. Students from Marjory Stoneman Douglas High have been sharing their yearbook online to prove otherwise.
"It's immature, rude and inhuman for these people to destroy the people trying to prevent the death of the future of America, because they won't," Hogg told BuzzFeed News.