YouTube Shooter Nasim Najafi Aghdam: Everything We Know About Disgruntled Female Video Maker
Nasim Najafi Aghdam is the woman identified by police as the shooter at YouTube's headquarters in San Bruno, California, on Tuesday April 3.
Aghdam, who shot three people before killing herself with the gun, lived in San Diego. Police said she was 39-years-old but her family say she was approaching her 38th birthday.
The San Bruno Police Department said it is investigating a motive for the shooting. "At this time there is no evidence that the shooter knew the victims of this shooting or that individuals were specifically targeted," said the police department.
However, Aghdam used YouTube as a platform for her homemade videos and complained on her website that the Google-owned company had "filtered" them, reducing her views and earnings.
"There is no free speech in real world & you will be suppressed for telling the truth that is not supported by the system," Aghdam wrote.
"Videos of targeted users are filtered & merely relegated, so that people can hardly see their videos!
"There is no equal growth opportunity on YOUTUBE or any other video sharing site, your channel will grow if they want to!!!!!"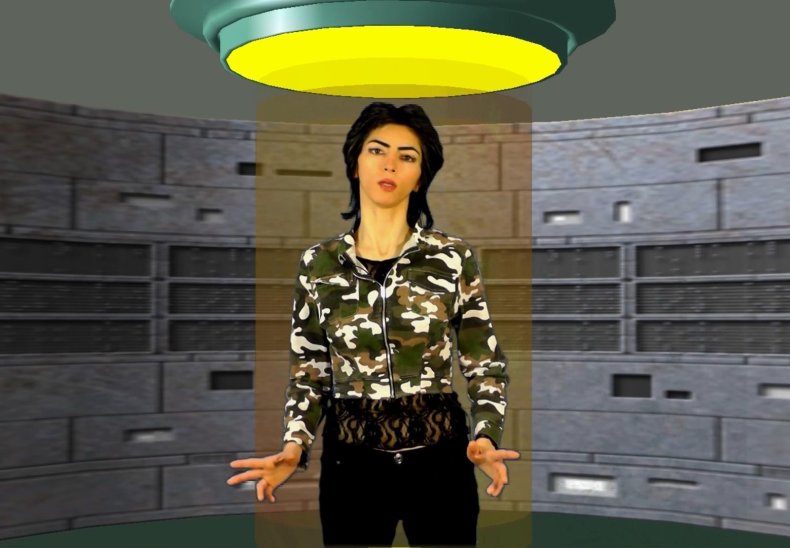 Aghdam was reported missing by her family before the shooting. Her father Ismail Aghdam warned police she "hated" YouTube and may have been heading there, reported The Mercury News. Police found her sleeping in her car and notified the family but did not detain her.
"Our officers made contact with the woman after the license plate of her vehicle matched that of a missing person out of Southern California," Mountain View Police spokeswoman Katie Nelson told the paper.
"The woman confirmed her identity to us and answered subsequent questions. At the conclusion of our discussion, her family was notified that she had been located."
After the shooting at the YouTube campus later that day, which hospitalized three people—one of who is critically injured, another seriously hurt, and a third described as being in a fair condition—Aghdam's YouTube, Facebook and Instagram accounts were suspended.
Aghdam was a passionate vegan, promoting a number of animal welfare videos on her website.
Under a picture of a car tyre, she wrote that "my car attacked by anti-vegan animal business supporting criminals trying to harm / kill me! because of animalrights awakening stickers on my car, america usa!!!!!"
She registered a charity in May 2011 called Peace Thunder Inc though it has since been dissolved. Back in 2009, she attended a protest at Camp Pendleton by People for the Ethical Treatment of Animals (PETA) over the use of pigs in the training of soldiers to treat battlefield wounds.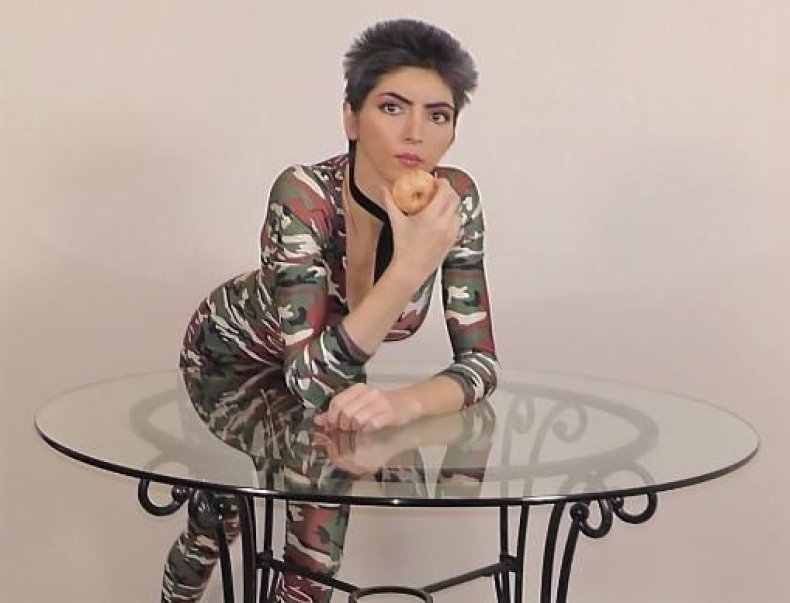 A San Diego Union-Tribune report from the event quoted Aghdam, who was described as "dressed in a wig and jeans painted with large blood drops".
"For me, animal rights equal human rights," Aghdam told the paper.
She also claimed on her website: "The very first Persian vegan TV commercial and vegan music video was created by Nasim and launched through international Persian satellite television 'Andisheh TV' for the first time in April, 2010. I also had TV shows on different Iranian TVs."
Her website carries quotes from Einstein and Hitler, and even promotes a video warning about the health risks of anal sex.
"Dictatorship exists in all countries but with different tactics!" she wrote.
"They only care for personal short term profits & do anything to reach their goals even by fooling simple-minded people, hiding the truth, manipulating science & everything, putting public mental & physical health at risk, abusing non-human animals, polluting environment, destroying family values, promoting materialism & sexual degeneration in the name of freedom,..... & turning people into programmed robots!"