YouTube Shooter Was a Vegan Activist, But PETA and Other Animal Rights Groups Don't Claim Her
Updated |The identity of the suspect who allegedly opened fire at YouTube headquarters Tuesday has revealed a bizarre social media user with a hatred of YouTube and a love for animals. But animal rights and welfare organizations claim to hardly know her, and there's no indication that she was a prominent member of the animal rights community.
Nasim Najafi Aghdam had major issues with the video platform YouTube, accusing them of censoring, restricting and demonetizing her videos.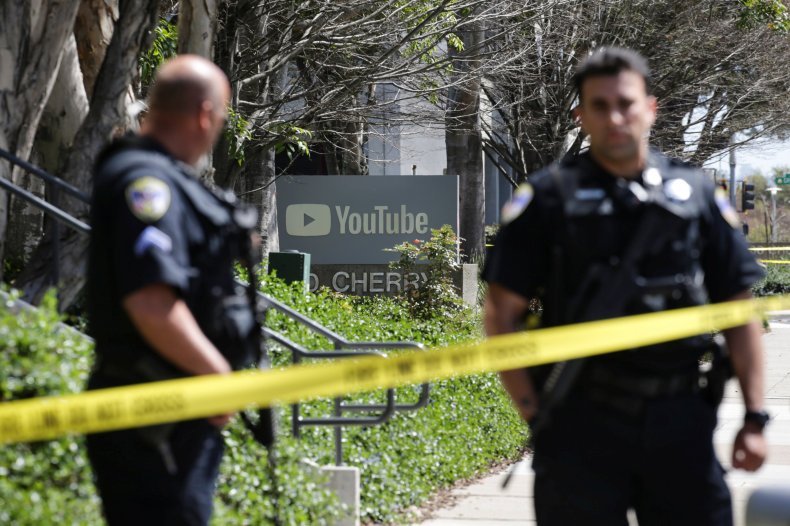 "This is what they are doing to vegan activists and many other people who try to promote healthy, humane and smart living," she claimed in one video. "People like me are not good for big business. For animal business."
Aghdam is suspected of using a 9 mm Smith & Wesson handgun to shoot several people who she apparently didn't know personally at the YouTube headquarters in the Silicon Valley of California. Three people were in the hospital after the attack, including one victim in critical condition. After firing on others, she allegedly turned the gun on herself and committed suicide.
So was Aghdam affiliated with animal rights organizations like PETA, Mercy For Animals, Direct Action Everywhere, or the Animal Liberation Front? Donald Trump Jr. called Aghdam a "liberal vegan PETA activist" in a tweet Wednesday.
He also wrote "I look forward to the whole PETA has more mass shooters than the NRA conversations."
Aghdam appeared in a 2009 PETA protest against the use of pigs in military experiments, but PETA denies further involvement. "She appeared at a few demonstrations about nine years ago, but the phone number she gave did not work, and she did not contact us after that. We have not been in contact with her," PETA told Newsweek in a statement.
PETA co-founder and President Ingrid Newkirk wrote on Twitter Wednesday night: "Some people who SUPPORT assault weapons are excited that out of millions of PETA supporters one person did something awful. For the record, PETA's position is clear from this banner we've displayed outside our DC office for a month, in solidarity with the Parkland students."
Another animal rights organization, Direct Action Everywhere (DxE), is based in the same general area of California where the shooting took place. Matt Johnson, a spokesperson for DxE, told Newsweek in an email, "No one knows who this person is, and she's never (as far as I can tell) attended any DxE event."
The Animal Liberation Front has a more checkered history of damaging property and leaving an incendiary device on someone's doorstep, but there's no way to tell if Aghdam had any loyalty to them. "No one knows who is and who isn't part of the ALF, it's an underground anonymous organization," Will Hazlitt, a spokesman for the North American Animal Liberation Press Office, told Newsweek.
Part of the ALF credo is that no harm should come to humans, so this couldn't have been under the ALF banner, Hazlitt said. "This type of action would not be considered an ALF action since its primary objective is the injuring of people," he said.
Mercy For Animals did not immediately get back to Newsweek for comment.
This story has been updated to include a statement from Ingrid Newkirk.