Thousands Demand Justice For Eden The Doll After Trans YouTuber Attacked
A petition has been launched demanding justice for YouTube star Eden The Doll who, along with two friends, was violently attacked Tuesday in Los Angeles.
Eden The Doll, whose real name is Eden Estrada, claimed that some men attacked her, and stole her phone when she and her friends, fellow influencers Jaslene White Rose and Joslyn Flawless, were waiting for an Uber on Hollywood Boulevard.
The attack was caught on camera and is being investigated by the Los Angeles Police Department as a hate crime.
At one point, Estrada said the man hit one of her friends over the head—knocking her unconscious. She also believes the incident was a targeted transphobic attack.
The 25-year-old, who has 290,000 subscribers on YouTube, spoke about the attack on Instagram.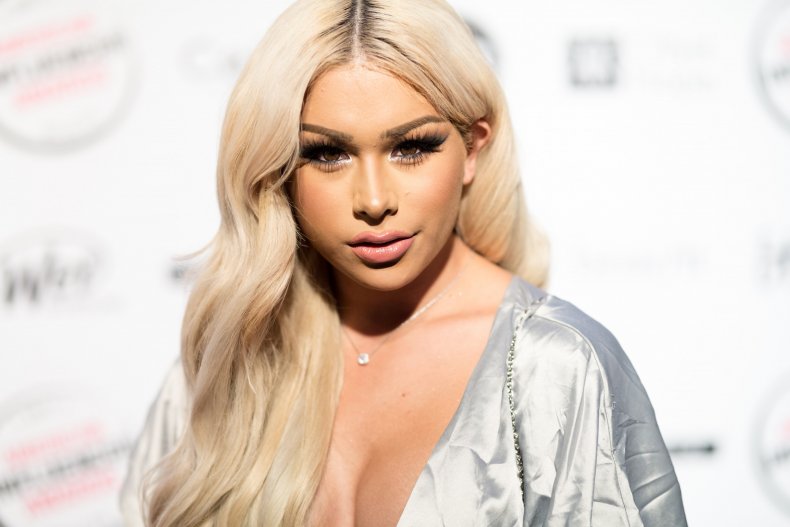 "We initially tried to get it back but his friend started throwing rocks at us," she said. "We tried to run away but they chased us down. Aside from hitting me, he tried to rob me again. They outnumbered us."
Now a Change.org petition has been launched to raise money to support Estrada, Jaslene White Rose, and Joslyn Flawless since the attack.
"Joslyn, Jaslene, and Eden are trans women of color," the petition reads. "A crowbar, a bottle, and even a bike were amongst some of the objects that were used to threaten and hurt the women."
It continues: "In a very divisive world, especially in today's social climate, let us not forget about the trans community, for they have the dimmest voices as they are not amplified enough and are often excluded. Please sign this petition and help me demand justice for JoslynFlawless, Jaslene WhiteRose, and Eden The Doll.
"On behalf of all of the loved ones of Joslyn, Jaslene, and Eden, we demand this justice. All of the men involved and responsible for these inhumane acts of violence must be arrested, interrogated, and charged for assault, robbery, and attempted murder. Violence against all women should not be tolerated."
More than 18,500 people had signed the petition at the time of reporting.
The three women have also received support from celebrities, Pose actress Indya Moore, RuPaul's Drag Race winner Trinity The Tuck, and actress Trace Lysette, following the incident.
Trinity the Tuck, whose real name is Ryan Taylor took to Twitter in support of the women, tweeting: "I am mortified for those trans women in the video that's posting around being attacked in LA. I sure hope you all are ok! This world is shit! I cant believe people literally feel entitled to take someone else's belongings and lay hands on them! I hope they find these punks!"
LAPD said the investigation was ongoing, per CBSLA, and asked that anyone with information about the identity of the man in the video to contact police.