YouTube Star Jake Paul Takes Mobility Scooter on Joy Ride in North Carolina Theme Park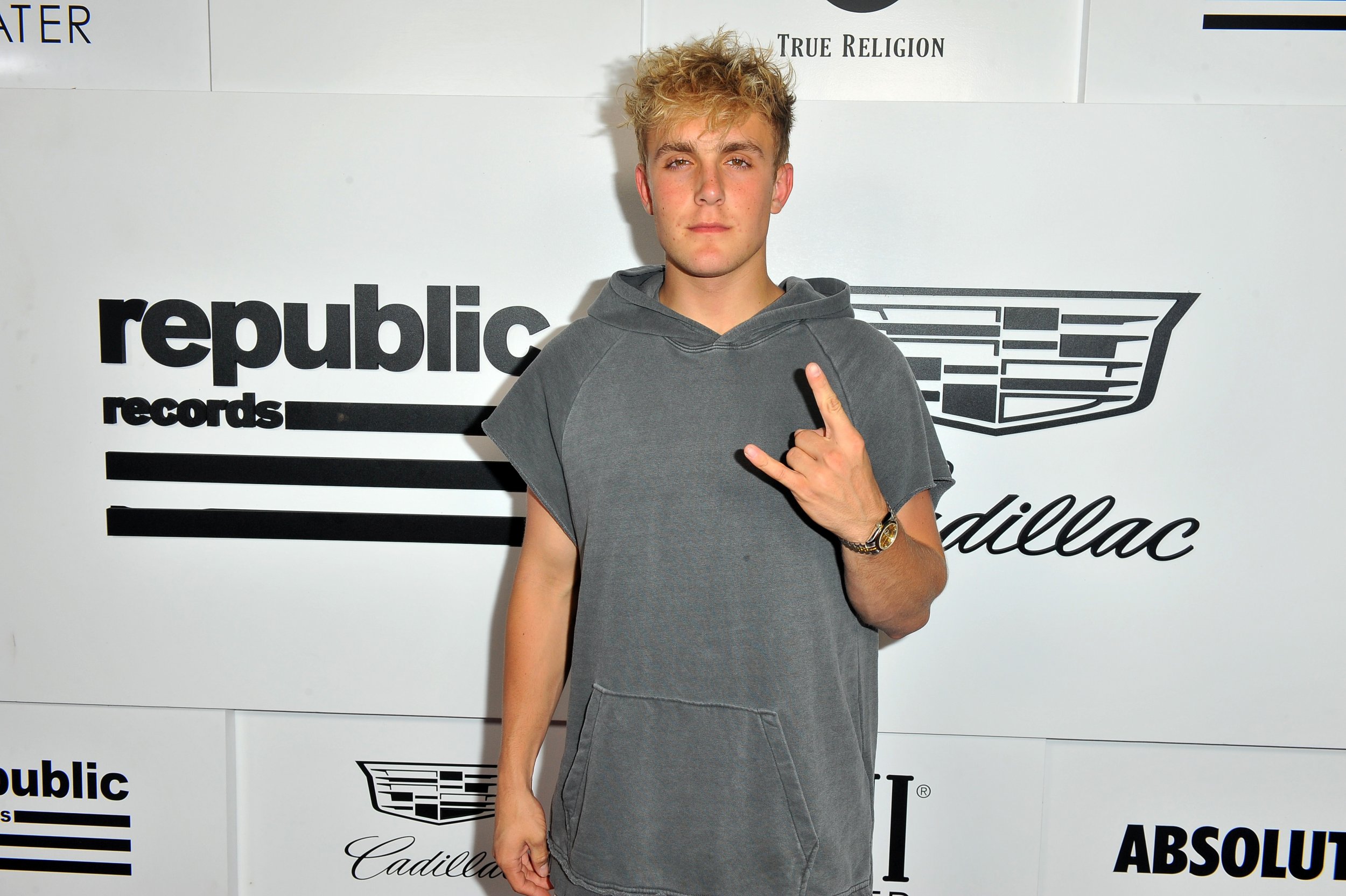 Controversial YouTube star Jake Paul quickly left a theme park in North Carolina on Monday after he caused a scene on a motorized mobility scooter.
In a video of the incident, the digital influencer can be seen riding a rented mobility scooter around Carowinds amusement park in Charlotte with dozens of screaming fans chasing him. Paul's friends, who call themselves "Team 10", were also at the park encouraging the crowd to surround the scooter.
According to The Blast, representatives said the park's security did not influence the YouTuber's decision to leave abruptly, rather, it was because the crowds of fans grew to be too overwhelming. Paul's team also denies any wrongdoing and pointed out that Carowinds provided him with the mobility scooter in the first place.
Carowinds distanced themselves from Paul's antics. "We do not condone Jake Paul's behavior, and after park security insisted that he follow the safety rules he decided to leave the property," a representative from the park told The Blast.
In recent months, Paul has been caught up in a string of controversies. This week, it was reported that Paul had been feuding with Chloe Woodard, another viral YouTube star known for her "Who is she?" Vine.
In February, Paul intentionally smashed a red Ferrari that was rented by aspiring YouTuber Justin Roberts' father, Marc Roberts, in a publicity stunt. Roberts then reportedly told the rental company that the damage was caused by a falling tree. However, Justin later posted a video of the incident online that prompted the company to ask his father to pay for the damage.
Paul rose in fame through the now-defunct video platform Vine. Although he has acted in various movies and TV shows, including Disney's Bizaardvark and Dance Camp, Paul is most famous for his YouTube channel, which has attracted more than 15 million followers since it was created in 2013.