Liza Koshy's Sexuality Celebrated by Fans as She Posts Pics With Mystery Woman
Liza Koshy sent fans into a meltdown after she shared a series of photographs with a mystery woman.
The YouTube star turned actress posted a slideshow of images alongside celebrity trainer Jenna Willis.
The reel of images included several of the duo hugging as well as a video of the pair taking on The Outfield's 1986 hit "Your Love" in a round of karaoke.
"Happy belated birthday baby i can't wait to see you at the end of the aisle one day... i just have no idea which role you'll play," she captioned the post.
The images sparked an outpouring of support from fans, who speculated the woman in the photograph may be the star's girlfriend.
A spokesperson for Koshy told Newsweek that "Liza and Jenna are not dating. Jenna is Liza's best friend and personal trainer."
Twitter user @KingisRiRiswife wrote: "If Liza Koshy is gay then... hey. She upgraded and that's what's up we chilling."
@Ccubby17 added: "I am so happy for Liza Koshy, she deserves the world."
@lizakoshy is currently trending So my question is ... is that her girlfriend ? Did I miss something ?! Holy s*** if this is .. I'm gonna be so excited," @BvbygirlxLenai posted.
@hasbro_ouija posted: "LIZA KOSHY HAS A GF?? nature is healing."
"Liza Koshy... if it's true... (because I know you like to play)...Good for you!" @Iam_Rellz said.
User @Shanaliag responded to news that Koshy was trending on Twitter with a GIF which read: "YAS QUEEN!"
@somniumcdivs hailed: "WAIT HOLD ON LIZA KOSHY HAS A GIRLFRIEND? GOOD FOR HER OHM Y GOD ??1?!?!1"
However, other fans were quick to add that people shouldn't jump to conclusions as the pair could just be friends.
"Everyone's saying Liza koshy has a gf but like I don't think we should jump to conclusions either and Geri our hopes up," @g0ldenxm00n posted.
@johnnysoppar said: "Wait cuz I saw Liza Koshy's insta post too. I first thought maybe she's coming out but then decided not to get ahead of myself and it's probably just her best friend and it's a pet name. Now Twitter has me thinking I got it right the first time."
Koshy, who previously made headlines when she broke up with fellow YouTuber David Dobrik, hasn't responded to the speculation.
Newsweek contacted representatives of Koshy for comment.
Koshy started out her career on Vine in 2013 and became known for her infectious comedy.
She then saw mass success when she began posting every week on YouTube in 2015. The channel now boasts a humble 17.7 million subscribers.
Since finding YouTube fame, Koshy has gone on to star in her own comedy show, Liza on Demand, and to make appearances in films Work It and Boo! A Madea Halloween.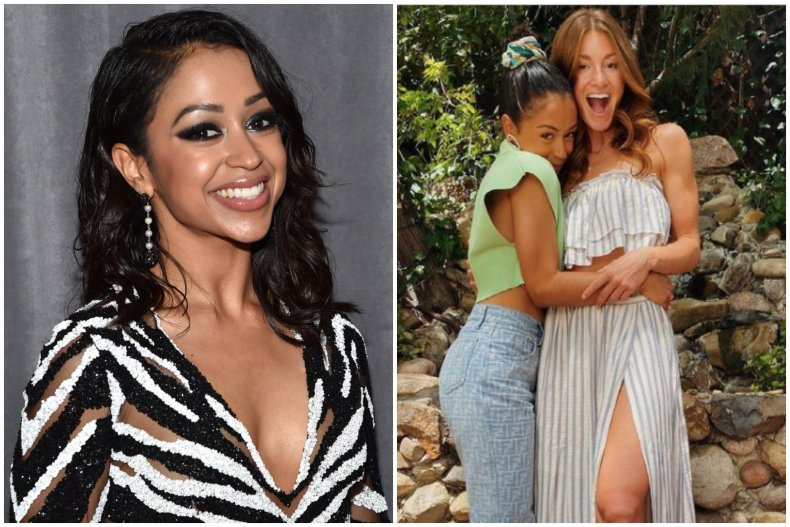 Update 6/18/21, 4:10 p.m. ET: This article was updated with comment from Koshy's spokesperson.