YouTube Star Trisha Paytas Says She is Transgender Despite 'Identifying 1000%' With Birth Gender
YouTube personality Trisha Paytas set off a series of disapproving social media reactions Monday after posting a video claiming to be "Trans (male to female)," despite identifying "1000 percent" with her birth gender.
The video comes a week after Paytas posed for a series of pictures "as Zac Efron." In the video she implies this was a catalyst to the announcement that she identifies as "a transgender." Paytas indicates she intends to keep using her birth name and female pronouns. She also does not appear to be fond of gender neutral pronouns.
"I don't love pronouns like 'they' and 'them' because that's super confusing I think" Paytas says in the video.
"That sounds like plural people," she continues, adding, "I choose not to identify as multiple personalities."
The video, which is about 15 minutes long, begins with Paytas warning that "people might think I'm trying to be offensive, or I'm setting back a movement or something like that."
Paytas goes on to explain that gender is "just a feeling," and says "I identify with men better," but that "you can be any gender you choose on any given day."
She appears to identify as transgender on a part time basis, saying "I identify as a boy, a lot of times."
"Do I think I'm transgender? Yes, 1000 percent! Do I identify as my natural born gender? 1000 percent!" she says.
Paytas says that she is attracted to gay men and that "I kind of relate to being a gay man," and "I've always just liked their energy."
"Let's be real, I'm basically a drag queen," she says.
Reaction on Twitter seemed overwhelming negative, with some users describing the video as "clickbait" and declaring Paytas "cancelled."
Twitter user @lovemethesme said "dressing as a boy for the day doesn't make you trans honey."
"She's simply out of ideas, that what's happen here. All that she can do is eating in front of camera, sex toy review, robotic Barbie or shocking when views are low but she'd desperate for attention. No real talent, no real creative ideas," tweeted user @LunaLaLuna12
Paytas first achieved notoriety as a YouTube vlogger in 2006. Several of her videos have gone viral, earning millions of views. She has also appeared on numerous television shows since that time, and began a music career in 2014.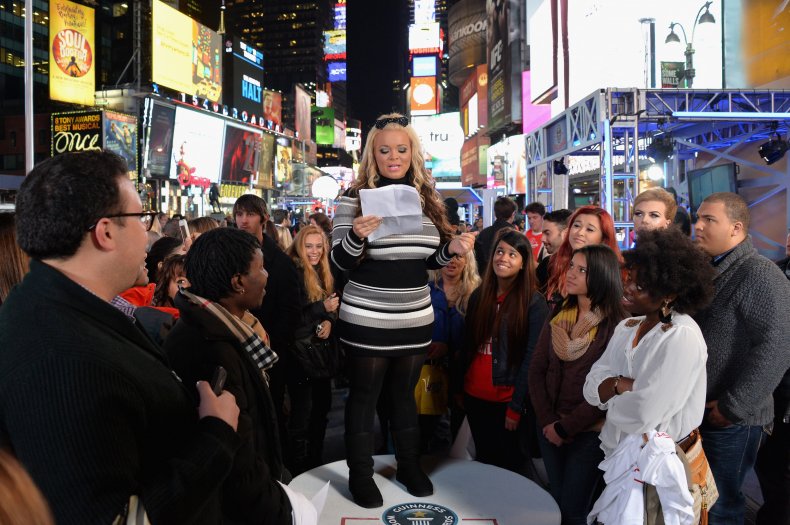 She has created an ongoing series of controversial and attention-grabbing videos. She previously appeared in a video while wearing underwear on her head, claiming to not identify as a person.
She has also claimed to identify as "a chicken nugget." In one of her several since-deleted videos she allegedly appeared in yellow face while portraying a "Japanese pop star."
Paytas has claimed that YouTube is the "only place" where she "can be heard," but has also openly admitted to posting videos purely for attention and "views."