The YouTube Star Who Is Britain's 'Most Effective Tool' Against Radicalisation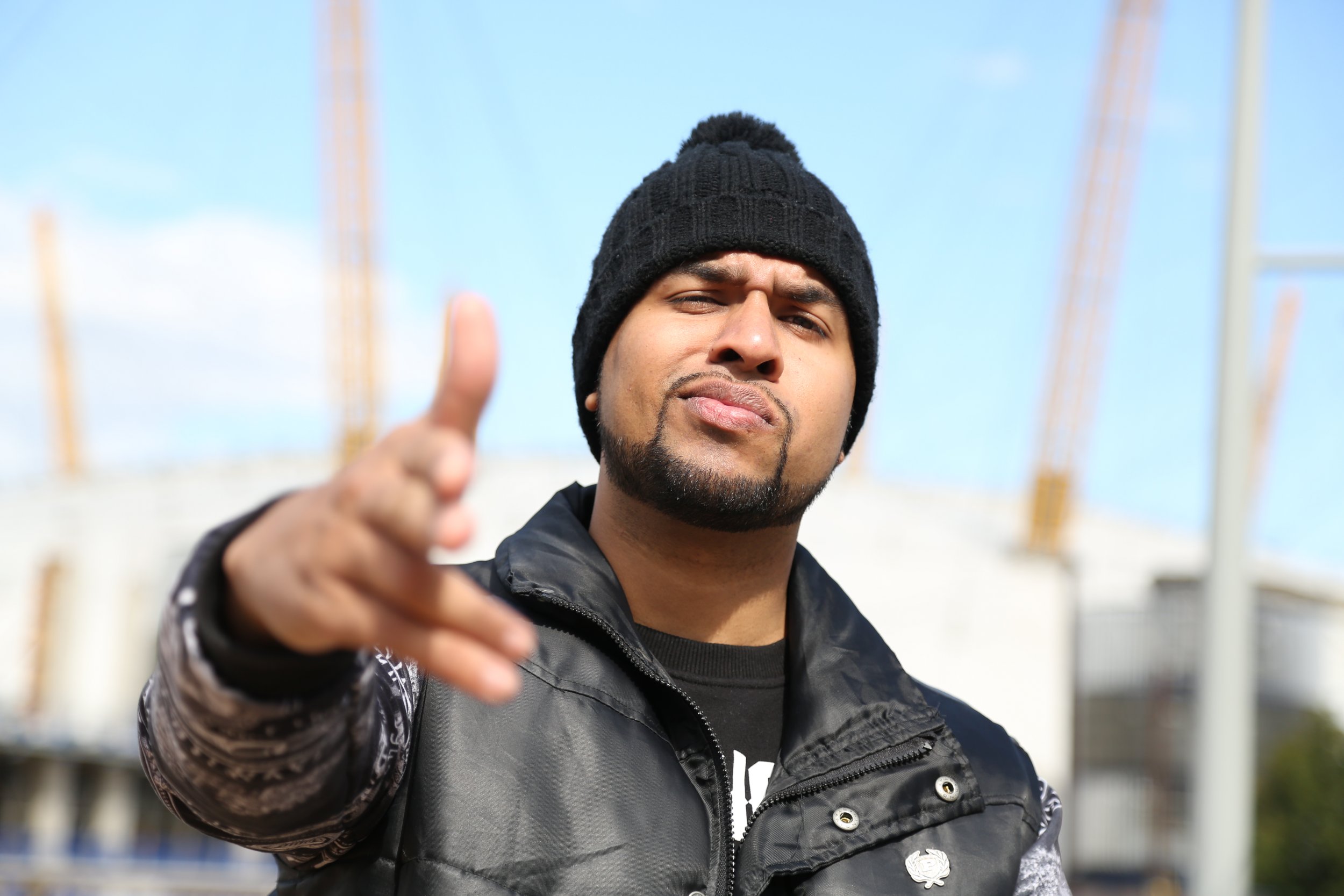 A British Muslim YouTube comedian is playing an influential role in the UK's counter terrorism operation to prevent the radicalisation of teenagers.
South London-born Humza Arshad is currently touring more than 40 schools across London, including Quintin Kynaston - the school attended by Mohammed Emwazi, better known as Jihadi John - delivering sessions in partnership with police officers from the London Metropolitan Police's anti-radicalisation programme, Prevent.
His 15-minute film, called Think for Yourself, stars Arshad's 'Badman' character - a pastiche of a 'streetwise' young British Muslim - and explores the issues of extremism and the opportunities that exist to exploit feelings of alienation among that demographic. Following its showing, students take part in open discussions with Arshad and the police about the issues of radicalisation and extremist views on the use of violence.
There's been increasing concern about the radicalisation of young British Muslims as several groups of teenagers have either travelled to Syria to join Islamic State (ISIS) or been stopped en route. The government estimates that 350 Britons are fighting for jihadist groups in Syria.
Chief Superintendent Terri Nicholson of the MPS Counter Terrorism Command says the approach is effective. "The way Humza approached issues, such as association with radical groups and extreme violent content on the internet, resonates with young people and he delivers it in a way they can relate to," she says.
"The police are always looking for ways in which we can effectively communicate important messages, and because young audiences identify so well with Humza, this makes the project extremely powerful."
Arshad's management agency go so far as to call him the UK counter terrorism police's "most effective tool at preventing the radicalisation of young British Muslims".
Nicholson adds that the feedback from schools has been fantastic and hopes the project will continue its success as it is rolled out across London and potentially the rest of the UK.
Arshad, 29, shot to fame after his comedy series Diary of a Badman, which presents typical issues faced by young British-muslims, laced with satire and subtle moral messages, attracted more than a million views in 10 days on YouTube in December 2010.
His series now boasts more than 60 million hits and has 230,000 followers, making it one of the most subscribed to comedy channels in the UK. It was spotted last year by the East Midlands Special Operations Unit Prevent officers, who specialise in tackling serious crime and terrorism.
In October 2014 Arshad was recruited to produce a film which highlights the challenges presented by extremist views and the dangers of radicalisation among young people. Think for Yourself attracted the attention of the Metropolitan Police, who then employed Arshad to take it into London secondary schools throughout March and April 2015.
Arshad says the project is being received better than he expected and that the kids are taking their message on board.
He says the inspiration for his Badman character came from growing up in south London. "I looked at my friends and way they used to act," he says. "I took the stereotype of young Asian rude boys, over-exaggerated it and made it into a character. People look at him and say 'I've had friends like that!'. The kids love him."
"I see myself as a Muslim," he adds. "The media sometimes portrays us in a negative light, so it's nice to do something positive and show the rest of the world that I'm trying to do my part to make the world a better place. We're not all like [ISIS], that's just a few misguided individuals."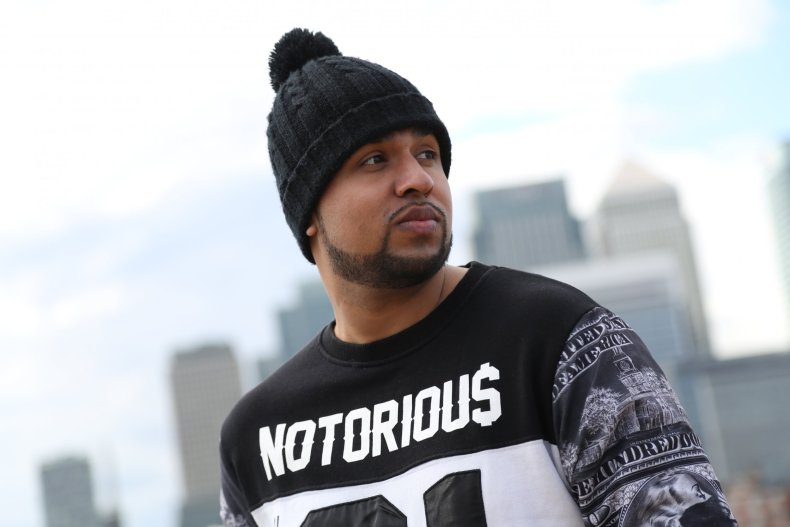 Asked if he has concerns that he may become a target for extremists, Arshad acknowledges there's always a risk.
"I plan to live for a bit longer at least so I hope not," he says. "Is it really worth it? I think it is. Luckily I haven't had too much, if any, criticism or hate as of yet. It's a really good cause and I just put that worry aside and get on with it."
The project is particularly poignant for Arshad as one of the three British girls that went to Syria last month is the sister of his friend.
"I used to see her every day," he says. "When I found out it was such a shock. They were just normal people, you never would have expected it. If i could have prevented it I would have loved to, and it's motivated me to do more now. Hopefully things can get better for the family."
He says schools, families, police and religious figures all have a part to play in stopping young people becoming radicalised. He says he believes the police are doing a good job at tackling extremists.