YouTube Suspends OAN From Platform Over COVID Misinformation Video
YouTube has temporarily suspended the One America News Network (OAN) from posting new videos and withdrawn its ability to monetize its content after the pro–Donald Trump, conservative news channel uploaded a video spreading COVID-19 misinformation, YouTube spokesperson Ivy Choi confirmed to Newsweek.
"Since early in this pandemic, we've worked to prevent the spread of harmful misinformation associated with COVID-19 on YouTube," Choi said. "After careful review, we removed a video from OAN and issued a strike on the channel for violating our COVID-19 misinformation policy, which prohibits content claiming there's a guaranteed cure."
Choi continued, "Additionally, due to repeated violations of our COVID-19 misinformation policy and other channel monetization policies, we've suspended the channel from the YouTube Partner Program and as a result, its monetization on YouTube."
Under the video-sharing platform's three-strike policy, this is the network's first strike, but this is not the first time OAN has violated YouTube's COVID-19 misinformation policy. The channel previously received a warning, but it will be given additional strikes going forward. OAN will not be permitted to upload new videos for one week.
YouTube's misinformation policy says that content will be removed if it disputes the existence or transmission of the coronavirus, discourages the seeking of medical treatment, disputes the efficacy of the World Health Organization or provides medically unsubstantiated diagnostic advice about COVID-19.
OAN has disputed YouTube's removal of videos which do not follow the advice from the Centers for Disease Control and Prevention (CDC). In a statement shared with Newsweek, the network said, "We believe that the opinions of frontline doctors should be heard, regardless if their views agree or differ from the CDC."
"YouTube requires a warning label if interviewed medical experts deviate from the CDC's latest thinking, which is frequently subject to change," the statement read. "However, these are actual, practicing doctors who went to medical school and are highly qualified to make medical decisions—much more so than the moderators at YouTube."
The network said while it will abide by YouTube's requirements on its platform, "OAN will not let YouTube's arbitrary rules infringe upon our First Amendment editorial rights to inform the public."
YouTube has joined other social media networks, like Facebook and Twitter, in combating the spread of misinformation surrounding the pandemic.
Since the pandemic hit the U.S. in early February, the video-sharing platform has manually reviewed and removed 200,000 videos related to dangerous or misleading COVID-19 information.
The platform has also strived to promote voices of authority, by surfacing more videos from health experts or trusted news organizations in search results and recommended videos.
YouTube does not classify OAN as an authoritative news source, meaning the network is not promoted on the platform.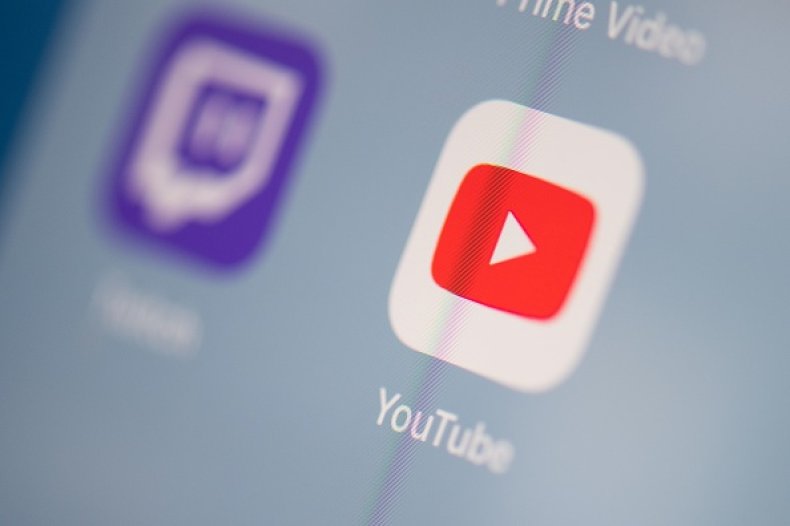 OAN has recently gained prominence after President Donald Trump suggested his supporters tune in to the network instead of watching Fox News, which had been one of the president's favorites up until the presidential election.
Trump also recommended Newsmax as an alternative to Fox News, in a November 15 tweet.
OAN will need to reapply for access to the YouTube Partner Program, which allows channels to profit off its videos. Creators are readmitted into the program if they've addressed the issues triggering their suspension.
The suspension comes as Democratic senators have urged YouTube to act on misinformation videos about the election.
Four senators wrote a letter to YouTube CEO Susan Wojcicki on Tuesday, asking the platform to remove videos boosting claims of voter fraud, delegitimizing the election results and fueling civil unrest.
The senators are concerned about the continuation of such misinformation in regard to Georgia's two senatorial runoff elections, which are set for January 5.
"The outcome of these races will determine what party controls the U.S. Senate; and for that reason, the races are expected to garner significant national interest," the letter read. "YouTube and its industry peers must take responsibility and immediately stop the spread of misinformation and manipulated media on their platforms."