YouTuber Alissa Violet and Faze Banks Cheating Scandal Explained
YouTube star Alissa Violet may have revealed the intimate details behind her split from boyfriend and fellow YouTuber FaZe Banks.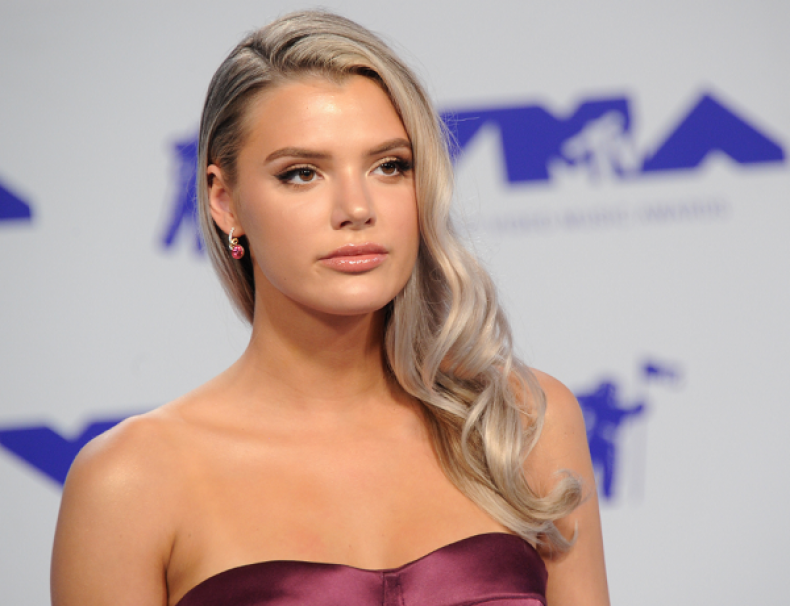 In a string of scathing messages shared on Twitter on Monday, the 23-year-old accused Banks of cheating on her. Violet, a model and actor with nearly 4 million YouTube subscribers, also insinuated Banks cheated on her more than once throughout their two-year relationship, which ended back in July.
It all started when Violet responded to a fan's Twitter message asking how she discovered she was being cheated on.
"I was asleep upstairs with our dogs and he wasn't next to me so I checked our guest [wing of the house] and caught him naked in bed with a random girl," Violet wrote.
Shortly after Violet's claim surfaced around the Internet, Banks jumped in the conversation, writing, "I love you."
Violet responded to 28-year-old Banks by sharing a screenshot of a text thread with someone dubbed "scumbag," presumed to be him. In the text messages, Violet continued to accuse Banks of "hooking up with a random whore" in their California home. She followed up the screenshot with a string of Twitter posts indicative of the many other times Banks was unfaithful to her.
"Did you 'love' me when you texted that girl that you were on your way to her hotel room at 6 am to 'get weird' while I was sleeping next to you?" she wrote, adding in a follow-up tweet, "Did you 'love me' when you said you were at highlight room, but I had your location and you were at a random apartment complex for 2 hours?"
Violet also claimed Banks was violent towards her while they were dating. "Did you 'love me' when you broke 8 of my phones?" she wrote, adding, "Did you 'love me' when you smashed in the back of chantel'a [sic] window of her car that she gave me?"
Violet concluded the exposé with one final question: "Did you 'love me' when you f**ked all the girls I was worried about while we were dating, after the breakup?"
Neither Violet nor Banks responded to Newsweek's request for comment at time of post.
Over the summer Banks, whose real name is Richard Bengston, took to Twitter to announce the couple had ended their relationship and said the breakup was a mutual decision. "Alissa and I decided about a month ago that we should take some time apart," he wrote in early July.
"Love that girl to death and always will. I'll never say a bad word about her. This s**ts about as hard to deal with as it gets. Please respect our privacy through this," he said, adding that it was a "team decision" and not "one-sided."
"Alissa is the most amazing soul I've ever come in contact with," Banks continued. "She deserves love and support. She'll continue to have mine forever."