YouTuber Apetor Dies at 57 After Falling Into Frozen Lake While Shooting Video
A popular Norwegian YouTuber has died at the age of 57 after falling through the ice on a frozen lake while filming a video of him ice-skating.
Tor Eckhoff, known to his fans as Apetor, passed away on November 27, the day after he ventured to Jakobs Dam near the town of Kongsberg to shoot the clip.
The video would have been a typical YouTube upload for factory worker Eckhoff, who often frolicked in ice and snow in different parts of Norway, and shared clips of the wildlife and scenic views captured on his domestic travels.
Norwegian newspaper Verdens Gang reported that Eckhoff lived with Tove Skjerven, who on Sunday dedicated a post on Facebook to "my very dear Tor," while also sharing details of the moments leading up to his death.
"Friday 26 November was a normal Friday," Skjerven wrote in English. "You went to a lake near Kongsberg, and you were looking forward to ice skating. You were supposed to film yourself, and use it in a video. You sent me a message when you arrived, with pictures of yourself and the water. Good conditions, you wrote.
"But something went terribly wrong. You ended up in the ice water, and this time you did not get up again, as you have done so many times before!"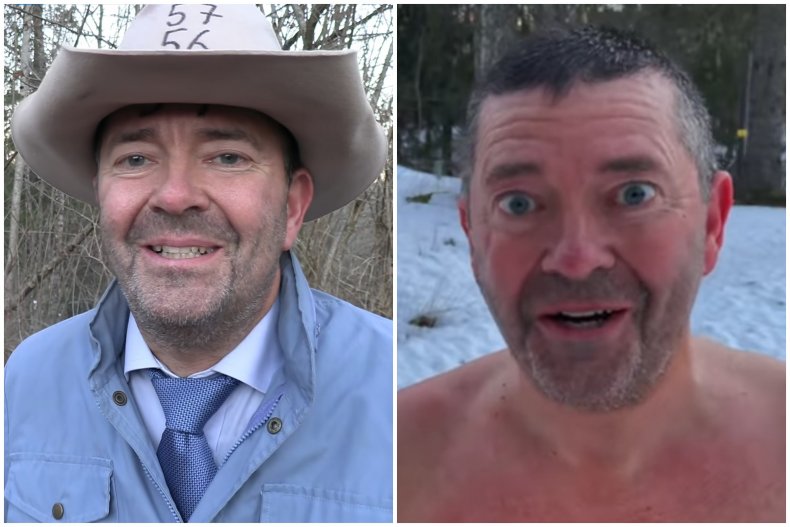 Skjerven continued: "In the end, you were picked up by divers and sent by air ambulance to Ullevål hospital. They did everything they could to bring you back to life, but you had been under water for too long.
"Saturday night, Johannes and I were with you when the doctors at the hospital turned off all the machines that had kept your body going."
"Thank you for everything you have been to Johannes and me," Skjerven concluded. "We have endless good memories, and we miss you so indescribably!"
Tweets shared by Norway's South-East Police District on November 26 appeared to be about Eckhoff's accident, detailing in Norwegian how a man in his 50s had been "rescued from the water by firefighters" before being transported by air to hospital.
The last YouTube video shared by Eckhoff, who had over 1.2 million subscribers on the platform, was posted on November 22 and titled: "I am Not Dead, I am 57 Today," in celebration of his recent birthday.
In the clip, he was seen immersing himself in the murky water that had filled an outdoor bathtub, before apparently chugging vodka straight from the bottle. The video has been viewed almost 2 million times and has been flooded with messages from fans paying their condolences.
Eckhoff had confirmed to the Daily Dot in a 2016 interview that he drank real vodka in his video clips, as he also revealed: "I have always had a thing for cold water."
He added: "When you are ice swimming or messing around almost naked in the snow, you have a limited amount of time before you get too cold. During that time you just have to handle the cold mentally."
Sweden-based YouTuber and Twitch streamer NymN paid tribute to Eckhoff in a Twitter post shared on Sunday, writing: "He died doing what he loved, producing his wacky and nonsensical videos that never fail to put a smile on one's face. Gone but never forgotten!"