YouTuber Daniel Howell Comes Out as Gay and Social Media Explodes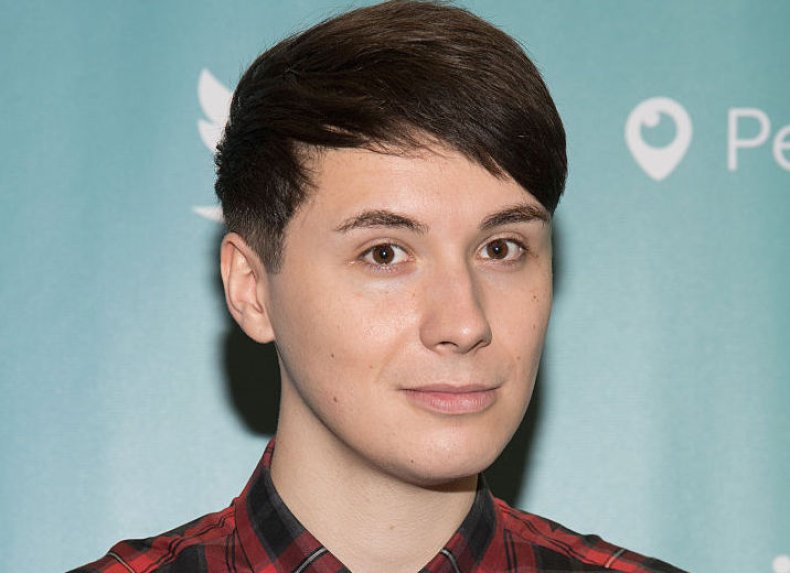 British YouTuber Daniel Howell announced in a video that he's "basically gay" to his over 6 million subscribers. Social media quickly exploded.
In a tweet, before he uploaded the video, he said he had, "...always wanted to upload this next video in the month of June," because of Pride month, hinting that the video would be about his sexuality.
In the 45-minute video, Howell starts off by making things perfectly clear.
"Spoiler alert: I'm not straight."
"We live a heteronormative world," he says, "... which means people are presumed to be straight. If you're not, then at some point you have to 'come out.'"
He goes on to say, "I'm pretty sure no one who knows me thinks I'm straight, so I don't need to 'come out' and much as clarify what the hell is going on because here I am, age 27, and my sexual preference is still a vague, debatable, confusing, impenetrable, mystery."
He further breaks the video up into chapters, explaining his views on the word "gay," labels, internalized oppression, the bullying he received and how he came to the decision to come out.
"People want you to give them a word because that's how humans communicate," he says, explaining how labels simplify how we view people, often unjustly.
"Whatever heterosexual is, I ain't it. Really, if you ask me, I don't think anyone is totally straight. I think there's a lot of social and emotional issues getting in the way of yet to be understood feelings of attraction that can be very flexible," he says. "Am I totally gay? No."
Instead, the 27-year-old YouTuber prefers to identify as queer.
Howell's announcement quickly went viral, inspiring a swift reaction from fans.
In addition to being a YouTuber, Howell has also appeared regularly on BBC Radio 1, made a cameo in Disney's Big Hero 6 and published a book with fellow YouTuber and frequent collaborator, Phil Lester, titled The Amazing Book Is Not On Fire, which became a New York Times bestseller.
Howell has spoken openly on his YouTube channel about his struggles with depression and took part in a British campaign called #HelloYellow to promote awareness about depression.
The video received nearly 500,000 views in the first few hours after it was originally published on June 13.