YouTuber Faces 12 Years in Prison for 'Prank' of Giving Boxes of Trash Disguised as Food to Transgender Women
Indonesian YouTuber Ferdian Paleka and two of his cohorts now face up to 12 years in prison for a video prank in which they gave boxes filled with "noodles" to a group of transgender women in the city of Bandung. The boxes were actually filled with rotten vegetables and bits of stone and concrete.
His now-deleted video reportedly opened with him and two associates driving and playing electronic dance music while Paleka described their soon-to-be-executed plan to "distribute basic necessities containing bricks and rubbish," according to the international LGBTQ website PinkNews.
Paleka used transphobic slurs in the video's intro, stating, "If there are any bencong, we'll give them the boxes, but if they're not around, that means this city is safe from waria." Bencong is an Indonesian slur for trans people and waria is an Indonesian slang term combining the words for "man" and "woman."
Echoing larger anti-LGBTQ sentiment in the Indonesian government, Paleka said in the video, "[Trans people] do not obey the government, so, don't blaspheme us—we only want to help the government."
The Indonesian government has increasingly taken a hardline stance against its LGBTQ citizens. In 2017, police in West Java, the province where Bandung is located, set up a task force for raiding LGBTQ venues and gatherings under the pretext of preventing "pornography" and "prostitution." Both charges are often broadly applied as a way to target and harass LGBTQ individuals, according to The Jakarta Post.
Paleka reportedly gave a box of rotten food to at least two transgender women on the Bandung neighborhood of Kiaracondong. His partners recorded video as Paleka fished rotten food from the trash. They also laughed when the women expressed disgust and embarrassment about receiving rotten and inedible scraps.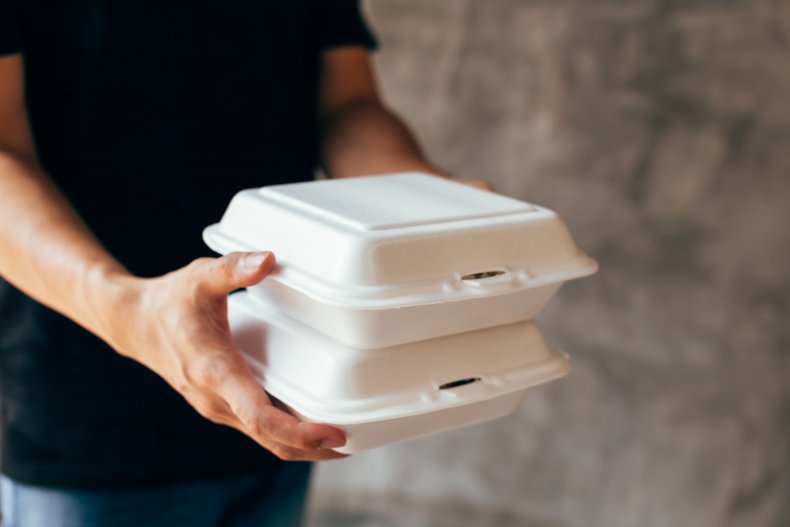 "I did not expect anyone to be reckless during the month of Ramadan and the atmosphere of the COVID-19 pandemic. When I opened it, I was shocked, sad and angry," Sani, a 39-year-old trans woman, told detikNews.
A 56-year-old named Dani said that she originally prayed for Paleka's good fortune, but then was shocked after being given a box containing concrete.
The women reported Paleka to legal authorities, and after he uploaded his video, the online backlash occurred quickly, with Twitter users telling others to flag the video on YouTube.
Angry protesters later stormed the outside of Paleka's home in the neighborhood of Baleendah as police arrived to apprehend him. Paleka fled, and to throw police off of his trail, Paleka's father and a relative drove Paleka's car, thinking the police would follow the license plates registered in his name.
However, police later arrested Paleka on the Tangerang-Merak toll road. He now faces up to 12 years imprisonment under the country's Information and Electronic Transactions Law.
Newsweek reached out to Outright International, a global LGBTQ rights organization for comment. This story will be updated with any response.