YouTuber Faces Charges For Bashing A Miss Universe Contestant's 'Ugly' Dress, Designed By Thai Princess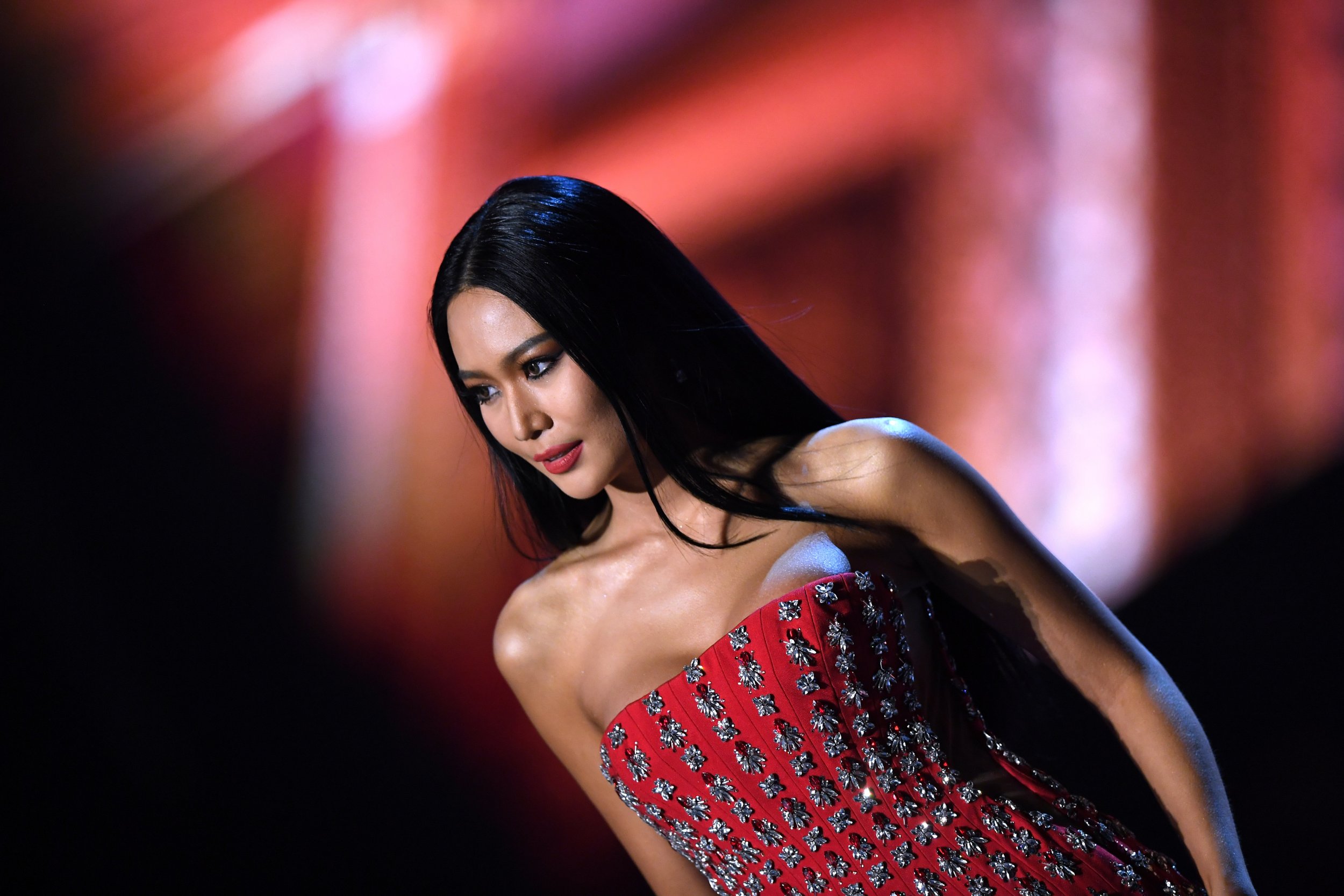 YouTuber Wanchaleom Jamneanphol is facing charges for criticizing a dress worn by Miss Thailand, Sophida Kanchanarin, at the 2018 Miss Universe pageant. The dress was designed by Thai Princess Sirivannavari Nariratana, a part of the royal family which upholds strict lèse-majesté laws.
Jamneanphol called the dress "ugly," which is a violation of the laws that prohibit negative comments about the Thai royal family. The comment could also be considered a cybercrime, according to The Guardian.
The charges against Jamneanphol were filed by Kitjanut Chaiyosburana, an aspiring Thai politician and wealthy businessman. He expressed why he felt to condemn her viral post. "I cannot accept that a well-known individual in the online world expressed negative opinions that affect the country's reputation," he said, according to The Telegraph. "I don't think it's the right thing to do. It's irresponsible behavior."
He explained his reasoning in a conversation with The Associated Press. "I acted as a Thai to protect the country's reputation and to set an example," Chaiyosburana said. "So many times people make careless comments and it ends with just an apology."
Jamneanphol apologized for the comments in a Facebook post. "Your Royal Highness Sirivannavari Nariratana, I, Wanchaleom Jamneanphol, did not have any intention to insult or disrespect the high institution," she wrote. "I feel deeply guilty and sorry for what had happened."
The lèse-majesté laws were originally instituted in 1908, but have since been updated. They read: "The King shall be enthroned in a position of revered worship and shall not be violated. No person shall expose the King to any sort of accusation or action," The Telegraph reported in 2015.
Princess Nariratana is a 31-year-old fashion designer. She received her Master's degree in design and displayed her work on all of the 2018 Miss Universe contestants in the swimwear segment.
The Miss Universe pageant was met with controversy when Miss USA, Sarah Rose Summers, was accused of slamming fellow contestants who aren't fluent in English. Her comments were made on the Instagram account of Miss Australia and she later apologized.
"In a moment where I intended to admire the courage of a few of my sisters, I said something that I now realize can be perceived as not respectful, and I apologize," she wrote on her Instagram account. "My life, friendships, and career revolve around me being a compassionate and empathetic woman. I would never intend to hurt another. I am grateful for opportunities to speak with Nat, Miss Cambodia, and H'Hen, Miss Vietnam, directly about this experience. These are the moments that matter most to me."