The Hugo-nominated media critic Lindsay Ellis has a large devoted following on YouTube. She's known for her insightful takes on properties like Game of Thrones, the recent Disney remakes and her series "The Whole Plate," which discusses film studies by looking at Michael Bay's popular Transformers movies. Now, Ellis has expanded into another medium with her upcoming novel, Axiom's End, announced Thursday.
Axiom's End, due out in summer 2020 from St. Martin's Press, is an alternate history science fiction novel taking place during the George W. Bush administration. The novel, described as "Stranger Things meets Arrival", is an alien first-contact adventure, focuses on a woman who serves as the only point of contact between humans and an alien race.
According to the synopsis originally shared by Tor, the novel takes place in a world where the government has been hiding living aliens. Cora Sabino, the protagonist, has been trying to avoid the scandal, even though her estranged father is the whistleblower who revealed the aliens in the first place. Despite her unwillingness to be involved, one of the aliens, codenamed "Ampersand," finds her — with the sole goal of getting the information he needs, then disposing of her.
Ellis told Newsweek that while Axiom's End is her published debut, she's been writing fiction for the past 10 years. In fact, she describes Axiom's End as her "first and third book," as she wrote a version in 2013.
"I got a literary agent, he put it on submission, it did not sell. So I decided to trunk it, and then wrote another book that was completely unrelated — and also went through the rigamarole, and this time I had even less luck. I couldn't even get an agent that time," Ellis said.
She came back to Axiom's End and re-wrote it, but there wasn't any interest, so Ellis said she was "ready to give up," until her now-literary agent reached out to ask if she happened to have a book — and this time, luck was on her side.
"He was really interested in it and after that, things moved really quickly. We did one round of revision, put it on submission, and it sold in two weeks," Ellis said.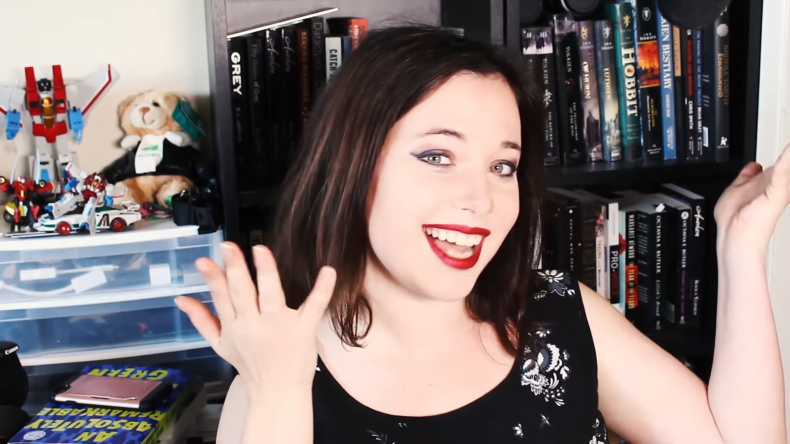 Ellis is most known for her popular YouTube video essays which take a critical eye to popular works of media, speaking about the way films, TV shows and books are structured as well as their wider impact on the world. This year, her three-part video series The Hobbit Duology, about Peter Jackson's The Hobbit films and the impact they had on New Zealand's film industry earned Ellis — and her writing and editing partner Angelina Meehan — her first Hugo Award nomination for Best Related Work.
Upon receiving the news she'd been nominated, Ellis tweeted "We are up against... *checks notes* ... Ursula K. LeGuin and the very institution of fanfiction itself. ...well, it's an honor just to be nominated!"
"It's interesting going in knowing you're going to lose," she said. "It was a lot of fun. We got a loser ribbon from George R.R. Martin," she said. "I'm always happy to be in Ireland in general, it's one of my favorite places."
As she predicted, Ellis and Meehan lost to Archive Of Our Own, a long-running archive of fanfiction — "Called it!" she joked — but as someone who grew up writing fanfiction herself, she is no sore loser.
"It's an interesting year to see fan works and transformative works in general starting to be recognized. It was obviously their year for that," she said. She also had high praise for other Hugo nominees, calling Spinning Silver by Naomi Novik "far and away my favorite," and said Best Novel winner Mary Robinette Kowal's The Calculating Stars was "really exciting."
Ellis credits her background in media criticism with helping her not only write Axiom's End but get it ready for publishing, particularly when it comes to revisions.
"The fact that I had spent so many years doing media criticism and thinking really seriously about theme and structure did definitely help," she said. "Doing that for several years indirectly built a lot of tools that I would end up using when writing my own fiction."
But Ellis is also aware that for some readers, a book by someone known primarily for YouTube might be a hard sell.
"People do tend to be extremely skeptical, especially of YouTubers — and rightly so. A lot of influencers who have made the pivot to publishing, they tend to be ghostwritten, they tend to be younger. It's a little bit of an uphill battle by nature of coming from YouTube," she said.
Speaking about Axiom's End, Ellis describes the book as combining high and low culture. That mix of the high and low is a recurring theme in her work, perhaps best exemplified by her "The Whole Plate" series, which uses Transformers to talk about various film studies concepts like auteur theory and the male gaze.
"A lot of [Axiom's End] is about communication and linguistics; it has very long discussions about the difference between phonemics and morphemics, but also, it's about aliens during the Bush administration," she said, laughing. "It was an interesting challenge to convince publishers that was something people would be interested in."
The topic of language is an important one for Ellis. Though she didn't major in it, she studied linguistics in college, and is even giving a talk in Las Vegas at the end of September about writing alien languages, especially in first-contact fiction.
"Sometimes, that will be all it's about, like Arrival, but other times it will be sidestepped entirely, because that's not what the story is about. Those stories tend to fundamentally be about communication and how we deal with the other," she said, "That's just something I think about a lot, and it's been really gratifying that I've been able to work with it as much as I have in the last few years."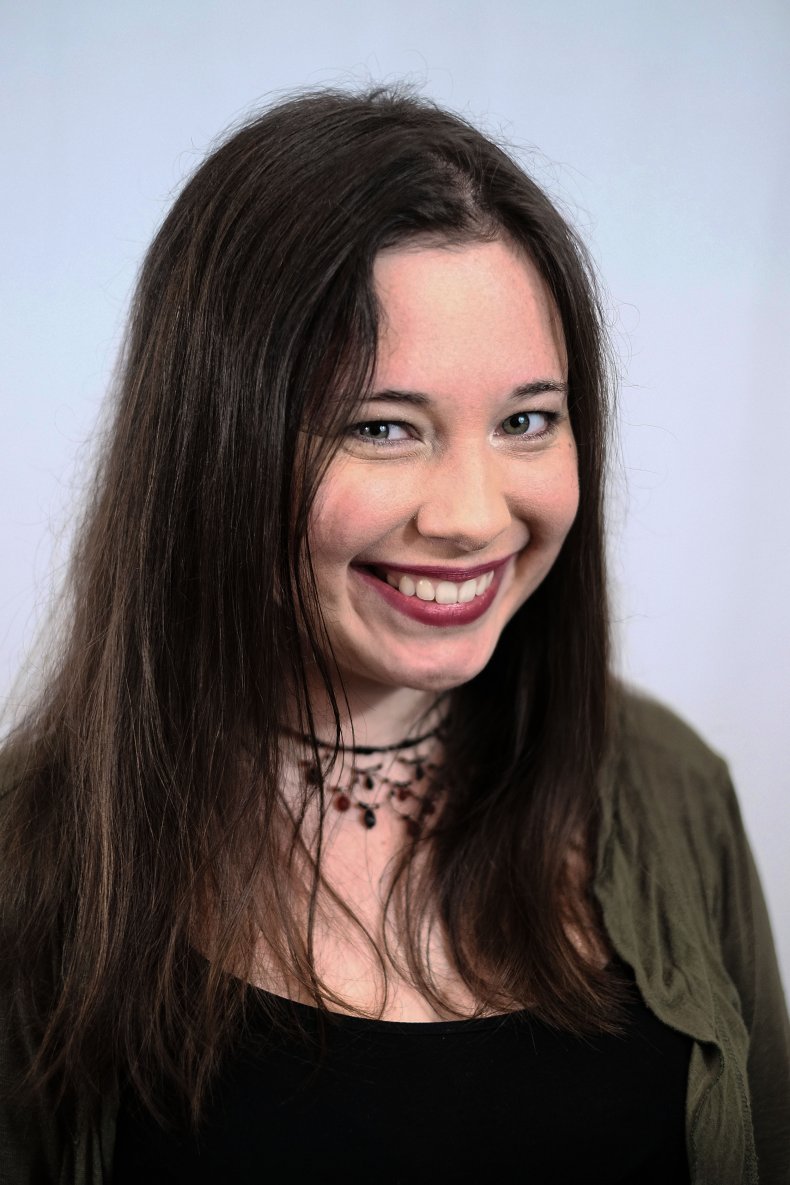 Fans of Ellis' YouTube channel don't have to worry though — she's not hanging up the camera in favor of a pen. Her next video will be about Axiom's End — kind of. The video won't be about the novel itself, but rather the nuts and bolts of how a book gets published and how long it took for Axiom's End to see print.
However, she does admit that being published may change the tone of her channel. She expects to focus less on big name properties and Disney remakes and focus more on process.
"I used to do a lot more process-oriented [topics] — how structure works, character design, stuff like that — than I have been doing lately. It'll change the nature of the channel a little bit, because I'll probably be talking more from the point of view of a creator than an audience member," she said.
Axiom's End isn't the end of her foray into publishing either. Ellis has other books planned, though she stayed mum about what future titles may be about. And she's also going to continue her "It's Lit!" series for PBS Digital Studios, which looks at different genres of literature.
In other words, fans of Lindsay Ellis have a lot to look forward to.