YouTuber Jake Paul Charged with Criminal Trespassing and Unlawful Assembly
Jake Paul has been charged with criminal trespassing and unlawful assembly after he was videotaped Saturday night after hours inside a Scottsdale Fashion Square Mall in Arizona.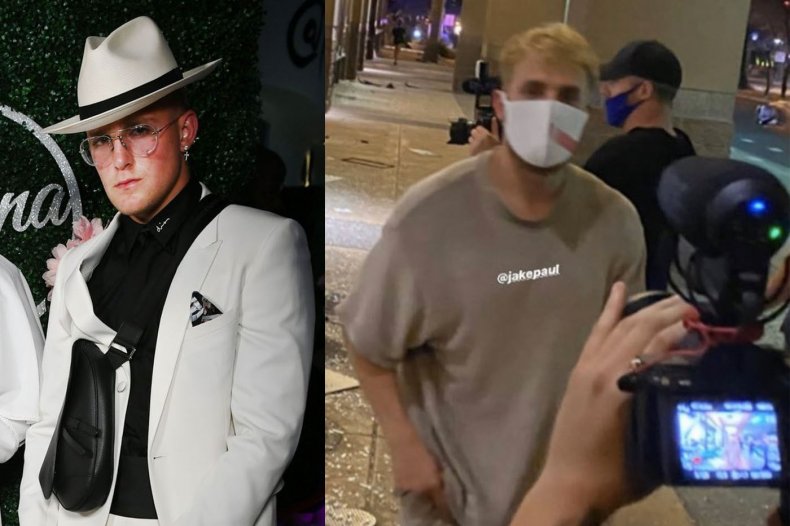 The YouTuber with over 20 million subscribers became the target of Twitter scrutiny after a video taken by his personal photographer was posted to Instagram. The video, which has since been removed, allegedly show Paul participating in a mall looting in Arizona. On Saturday, the Scottsdale Fashion Square Mall was broken into and 12 people were arrested shortly thereafter.
In the video, the younger Paul brother walking around with the looters and even taking a bottle of vodka handed to him that was stolen from a PF Chang's restaurant chain. According to FOX 10, Paul "unlawfully entered and remained inside of the mall when it was closed" and is being charged accordingly.
Paul "was present after the protest was declared an unlawful assembly and the rioters were ordered to leave the area by police" according to an official statement given to ABC 15 Arizona by the Scottsdale police department. Both of the charges against him are misdemeanors. The content creator currently resides in Los Angeles but will be charged in Arizona.
After the video of Paul started to circulate online, the influencer released a statement on Twitter claiming that "neither I nor anyone in our group was engaged in any looting or vandalism." In a later YouTube video, Paul added that he will "continue to document things that need to be shared with America" and "if people want to accuse me of things because my name is Jake Paul, so be it."
Jake's older brother, Logan, gained virality for an opposite reason this week. A clip from the YouTuber's "ImPaulsive" podcast went viral after he supported Black Lives Matter and the ongoing injustices facing American citizens. Quite a different take from the behavior his brother allegedly engaged in at the Arizona mall.
Both Paul brothers are no strangers to controversy, many of which have been chronicled by Newsweek. Jake has been involved in numerous scandals over the past decade, including marketing loot boxes to underage kids, engaging in a faux marriage and jumping on a reporter's van. Continuing to push the boundaries of acceptable behavior seems to be a part of Paul's brand, though many could make that claim that making the move into looting during a protest crosses a line.
Jake Paul has yet to make a statement about the charges and we will update this story when he does.